Cephalon Rejects Acquisition Bid from Valeant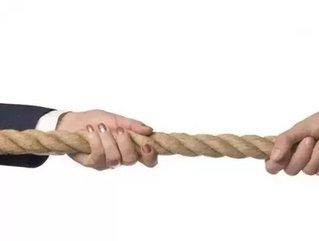 Written BY: Kristin Craik
Pennsylvania-based Cephalon formally rejected Ontario-based Valeant Pharmaceuticals acquisition bid yesterday. Valeant intends to go around the Cephalon Board of Directors to contact the company's stockholders with proposed offer.
The Cephalon Board of Directors claims Valeant's bid is inadequate and not in shareholders' best interests. Specifically, the Valeant's proposed offer significantly undervalues Cephalon's worth, especially with its diversified portfolio of marketed and pipeline products. The wording of the bid was also called into question by the Board especially in the use that Valeants bid comes from a "worst-case scenario."
Kevin Buchi, Cephalon's Chief Executive Officer, said in a statment, "This is all about shareholder value. The Cephalon Board of Directors is committed to maximizing value for our shareholders, and we take this responsibility very seriously."
Valeant's bid also stated that they intended to replace all Cephalon's directors with Valeant nominees.
SEE RELATED STORIES FROM THE WDM CONTENT NETWORK:
Click here to read the latest edition of Business Review Canada
Valeant hopes to continue with this acquisition. Valeant believes that if a due diligence investigation was allowed, an increase of offer price in the bid would result. Valeant says they are committed to enabling Cephalon stockholders the ability to make an informed decision on offer acceptance.
J. Michael Pearson, Valeant's Chairman and CEO said "In the three weeks since our initial offer, Valeant has recruited seven experienced candidates to serve as director-nominees of Cephalon. We have arranged financing for our proposed acquisition of Cephalon. We have received positive feedback from many of the largest stockholders of Cephalon. We stand ready to quickly commence and close our transaction as proposed, unless Cephalon stockholders do not support our offer, in which case we will focus our attention on other opportunities to invest our capital. While we are disappointed with the response from Cephalon's board, we remain committed to our process, which includes trying to find a modest amount of additional value if Cephalon engages with us and allows us to conduct due diligence, which we believe would take only 2-3 weeks."
Following SEC approval of consent solicitation, Valeant plans to take a consent statement available to Cephalon stockholders for further consideration.