Krispy Kreme's strongest quarterly profits in years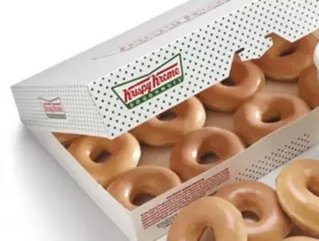 Shares of Krispy Kreme (KKD) jumped nearly 17 percent after the company revealed its strongest quarterly profit in seven years, beating Wall Street estimates tenfold as sales continue to beat out higher commodity costs. Krispy Kreme posted net income of $9.2 million, or 13 cents a share, compared with $4.5 million, or 6 cents a share, in the same quarter last year.
Revenues for the three months ended May 1 was $104.6 million, up 13.6 percent from $92.1 million a year ago.
"We delivered a strong performance in the first quarter, characterized by double-digit revenue growth, a significant increase in consolidated operating income, and our best quarterly net profit since the fourth quarter of fiscal 2004," Krispy Kreme CEO James Morgan said in a statement. "While commodity costs created some headwinds, and will continue to do so for the remainder of the year, we believe we are off to a good start in fiscal 2012."
See top stories in the WDM Content Network:
Click here to read the latest edition of Business Review USA
The company stores segment made for a substantial factor in the financial growth making for up to 11.1 percent to $62.5 million, along with lower impairment charges and lease termination costs, according to Fox Business. Same store sales rose 5.8 percent, marking the company's tenth consecutive quarterly increase, while price increases helped to offset higher input costs.
The U.S. franchises weren't the only ones to benefit. International stores climbed 18.4 percent to $5.6 million.