Wholesale trade in Canada hits record levels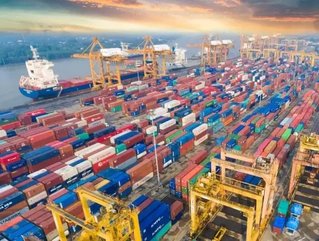 Wholesale trade in Canada is up in six key subsectors according to the latest figures released by Statistics Canada. 
A record total level was reached in the month of May, with $61.6bn worth of sales achieved in the sector – a 0.9% rise from April.
The autocar and parts industry was the leading subsector behind 'miscellaneous', taking $11.6bn following three months of decline. Car sales have been booming in 2017, with record levels hit in every month of the calendar year.
See also: 

Sales of food, beverage and tobacco surpassed $12bn for the first time, a 1% rise on the previous recorded figure.
A sixth consecutive gain was made in the personal and household goods subsector and the pharmaceutical and pharmacy supplies area saw transactions add up to an improved value of $4.3bn.
Sales in chemical and allied products rose by 8.4%, while the only area to see a decline was machinery, equipment and supplies.
Sales were up in eight provinces: Alberta and Newfoundland and Labrador led the way, with British Columbia, Nova Scotia, New Brunswick, Ontario, Manitoba and Prince Edward having positive months.
Saskatchewan and Quebec registered drops, with the latter declining in four subsectors.