Delivering an LGBTQ+ inclusive culture all year round
By Mona Akiki, Chief People Officer at Perkbox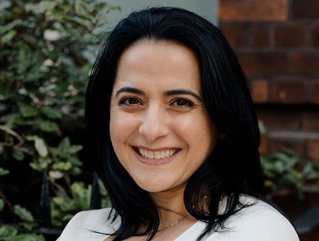 Mona Akiki, Chief People Officer at Perkbox
Mona Akiki, Chief People Officer at Perkbox, details how businesses can be as inclusive as possible to serve a broad and diverse workforce
Awareness months serve as an important reminder for organisations to pause and consider how their employee value proposition (EVP) is serving the communities that make up their workforce.
LGBT+ History Month, which was marked throughout the month of February, is a brilliant example of this. Now celebrated across many countries around the world (albeit during different months of the year), it's an ideal time for HR teams to check in and ensure their programmes, policies and culture benefit employees year-round and truly reflect an inclusive environment.
After all, inclusivity is something that all employees are increasingly expecting from their employers and it's one that we, as HR professionals, know can have significant impacts on talent attraction and retention. Further to that, working culture has never been more under the microscope. Quite rightly, if a business consciously or unconsciously disregards a certain demographic, people are more likely to challenge it.
So, what can HR departments do to ensure they are providing a truly inclusive EVP to all including their LGBTQ+ employees?
Educate and encourage dialogue
An inclusive culture relies on creating awareness across the workforce. Providing employees with a forum in which they can share their experiences, or inviting external speakers to do the same will not only provide the workforce with a certain level of awareness but also allow and encourage open and honest dialogue.
In the case of the LGBTQ+ community, this may bring greater understanding with respect to the importance of language. For example, instead of simply sharing what the right terminology may be, having a speaker share why it is important and what impact it may have had on their daily lives is much more powerful. It brings the conversation to life, and hopefully inspires those with questions to ask them in a safe forum.
Another way to sustain an inclusive culture is to encourage employees to open up about their lives and allow others into their world. At Perkbox, we use our Culture hub – an intrinsic part of our digital platform – to house our "One Company, Many Hearts'" column, where employees are encouraged to talk about themselves and what their path to Perkbox looked like. These stories have proved to be extremely inspirational.
We work hard to democratise voices. After all, talking about diversity and inclusion shouldn't be exclusive to those from marginalised groups – it involves everyone, because the responsibility is all of ours. This principle has become even more important as we've grown, and using tech platforms wisely for this purpose really does create a sense of humanity and unity to work culture, even within a global environment.
Question your current benefit offering
Even if you believe your practices are inclusive, your policies may have been created some time ago, and could be unintentionally excluding many. Review these in the current context, and make sure they clearly outline how they benefit and impact all employees. You should not put the onus on employees to have to decipher and assume how a 'traditional' policy might be applied in their specific situation. As mentioned, language is extremely powerful, so it is integral that the language you use in policies is one that builds and encourages inclusivity. As an example, an employee about to welcome a baby, should be able to read a Parental Leave policy and easily understand the support they will receive as a Primary or Secondary caregiver, no matter the type of family they are building. This ensures that policies and practices remain true to your culture and facilitate a better employee experience.
In general, a diverse benefits package goes a long way in creating an EVP that serves everyone. Offering a centralised platform, that offers employers access to a host of rewards and benefits, empowers them to choose the support most relevant to them as their personal circumstances change or they move into different life stages. It also allows you to extend the same quality benefits to LGBTQ+ employees around the world, ensuring that your company
culture remains consistent and clear, no matter where your people are based.
Broadening hiring strategies
Visibility and representation are important when attracting new people. If there aren't any visible LGBTQ+ people within the company, particularly in positions of leadership, it's easy for candidates to think perhaps they wouldn't be welcome in roles like that.
Finding ways to show that your business is committed to inclusivity will help ensure you are not alienating potential applicants. For example, using inclusive language in job advertisements and signposting LGBTQ+ networks, support groups and leaders within your organisation are a good place to start and make a statement about your culture.
What's more, in a world of hybrid working, talent pools are broader than ever, as many positions are no longer bound by location. Thinking more creatively about who could do a job and challenging our understanding of 'critical criteria' expands them even further. How important are education, background and industry experience to the roles you're hiring for? Are there exciting veins of talent to be tapped outside of the traditional 'must haves' we've often considered? Removing barriers to roles unlocks opportunity for more and more people, including LGBTQ+ candidates.
And considering over three quarters of job seekers now say that a diverse workforce is an important factor when evaluating companies and job offers, being able to demonstrate inclusivity has never been more essential.
Inclusivity isn't just morally good
Creating a workplace which is more inclusive should certainly be incentive enough. But it makes good business sense too. To stand out against competitors, businesses need the best talent, more creative workforces, blue sky thinking and the ability to deliver the services customers really need.
A more diverse workforce undoubtedly contributes to achieving this. That's because it naturally introduces a wider variety of perspectives to the field, leading to a richer quality of output. Research from McKinsey & Company directly linked diversity with business success, showing that those companies with more diverse teams were more likely to attract talent and have greater levels of innovation. New approaches to new challenges are key.
In summary
We've come a long way since LGBT+ History Month's inception and many organisations are creating spaces for people to bring their whole selves to work. But the job is not done. Celebrations should act as a catalyst for businesses to re-evaluate how they are doing on inclusivity and identify the areas they can do more. It's not a one-off activity, however. Creating a truly inclusive workforce requires businesses and HR teams to consciously consider how to improve all year round – and there are rewards to be reaped. Those that commit to this, will find their business becoming more engaged, more creative, more diverse and a better reflection of the customers they serve.
Mona Akiki is the Chief People Officer at Perkbox