Why your recruitment process must be more thoughtful in 2023
By Lewis Maleh, CEO of Bentley Lewis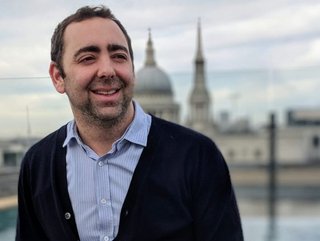 Global executive recruitment expert Lewis Maleh says that new ways of working require new ways of hiring – here are five
With the future of work continually evolving and firms around the world competing for the top spots, it is essential that businesses remain responsive and open to adapting their strategies and procedures.

Now is the perfect time for leaders to re-evaluate, realign and reinvent their organisation. It is estimated that the cost of a bad hire is three times higher than the salary paid, which makes a firm's hiring process an important place to start.
Attracting and recruiting the right people with a growth mindset, sharp technical skills, and aligned vision and values is essential for a business to be successful. However, without a modern and refined hiring process, you will automatically be excluding yourself from expert talent.
Poor hiring processes is a key hindrance to an organisation's growth, with wasted time, money and perhaps damaged team morale. With this in mind, here are five ways leaders can reinvent their hiring process in 2023.
'Thoughtful' hiring
Before even starting the hiring process, it is essential to take time and be thoughtful about the hire you're looking to make. Over 2022 we have seen numerous companies conducting mass layoffs, with some even commenting that they overhired during the good times. This has meant they have had to cut deep. Thoughtful hiring will be key in 2023.
From the beginning it is a good idea for firms to think about what success looks like and have a clear definition and measure of job performance in place. What kind of person is required for the role? This is not just technical skills, but also the human skills and how they will incorporate into the existing team.
Sometimes quick hiring is required to fill urgent needs, but with more thoughtful exploration of the talent needed, not only will quality increase, but employee retention will too.
Make the application accessible
Accessibility has rightfully risen up the agenda in recent years. According to Gov.uk, there are 1 in 5 people that are of working age in the UK, who identify as disabled. When both job adverts and roles themselves are not accessible, great talent is missed.
The language used in the application should be reviewed internally by multiple people to prevent bias and should contain a clear description of the role in easy-to-understand language, as well as salary banding. Another important consideration is allowing applicants to apply in different formats. This could be an online form, video application, or via a written or paper document. Making the interview accessible too is essential. Every applicant should have the opportunity to share any requirements they have for the interview.
Doing everything you can to make the application and interview as accessible as possible should be a priority.
Changing the interview process
The classic Q&A style interview is limited when it comes to discovering someone's hidden talents, what their communication style is, and what their strengths/weaknesses might be. Even if you ask the 'right' questions, candidates may not necessarily know how to answer them effectively, leading to a false sense of confidence for the hiring manager and a poor experience for the candidate.
In order to recruit the best person for the role, it's vital to get quality and in-depth information from the candidates. In fact, it is important to assess whether this type of Q&A interview is even the right assessment for the role. For example, for some roles psychometric testing can provide valuable insight, however many applications now incorporate this type of testing as standard, but this is not always the best tool to use. It can exclude applicants. Less well-known tools such as smartphone games can massively improve a hiring manager's chance of finding a hidden gem.
Ensure the hiring process is diverse & inclusive
Attracting and hiring people from different socio-economic backgrounds is critical to facilitating diversity of ideas within organisations.
It is common for people to hold unconscious biases, which is why during an interview process, hiring managers must have been trained to recognise these and prevent their impact. They need to look at all aspects of a candidate, and not whether the person has the same interests as them for example, because otherwise it could mean outstanding talent is missed. Decision-making in hiring should not rest with a single individual to make it as inclusive as possible.
Onboarding
It is important to ensure that the onboarding process is flawless when new recruits join a firm so they feel included from day 1 – especially if a person will be working primarily remotely.
Take the time to get to know them on a personal level, to make them feel valued and part of the team. What matters to people is who they work for and how their company and colleagues make them feel. Perhaps send them a gift to arrive on their first day, or organise a 'getting to know you' informal social.
Connecting them with other employees who have similar interests, hobbies, cultures and life experiences is valuable too. These things should be extended past onboarding as well to keep employees happy and satisfied in their roles.
Every person hired within an organisation has a massive impact on a company's culture. Hiring the wrong person can result in time and money wasted and can therefore be detrimental to a business' success.
There is a lot at stake and with a tricky economic climate as we push further into 2023, firms need to ensure they are keeping up with the huge shift in the way people are now working globally.
By reinventing a company's hiring process, business leaders will be taking the necessary steps to ensure they find the right talent for their organisation in an inclusive and accessible way, leading to improved workplace productivity, happiness and employee retention.
About Lewis Maleh
Lewis Maleh is an executive recruitment expert and the founder and CEO of Bentley Lewis, an award winning global boutique executive search firm. He is one of the leading global minds on what's next in the workplace, how hiring and attracting talent is evolving, and what people are really looking for from work. He shares his expert insights as a global speaker and host of "The Recruitment Show" and "Don't take out your phone!".