Eight of the best business leadership podcasts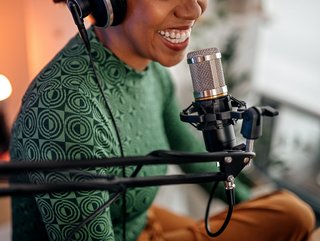 Business Chief picks the best leadership podcasts
The best leadership podcasts are packed with stories of success and failure, and deliver valuable knowledge and teachable moments – here are 8 to try
Great leaders have one thing in common – they are continuous learners. Which is why podcasts are the perfect food for thought for those in leadership roles.
Not only can they help to build knowledge on the go, but they are packed full of inspirational success stories and teachable moments that are sure to enhance the way you lead.
We round up eight leadership podcasts to help inform and inspire.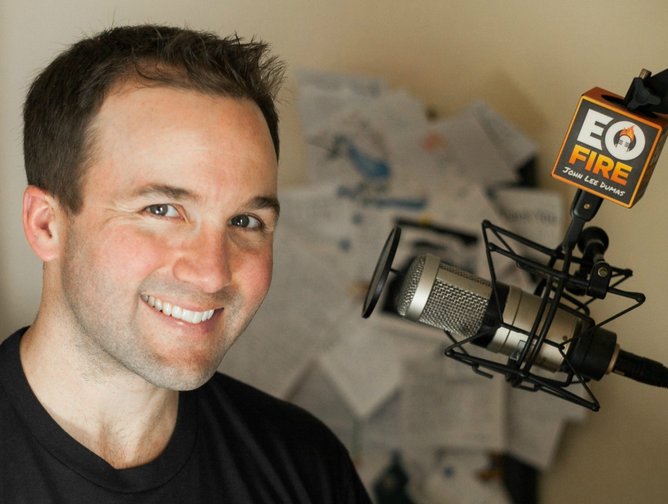 John Lee Dumas
1
Entrepreneurs on Fire
Number of episodes 3,865
Overview Founded and hosted by John Lee Dumas, author of The Common Path to Uncommon Success, award-winning podcast Entrepreneurs on Fire generates more than a million listens monthly. Dumas picks the brains of inspiring entrepreneurs providing listeners with inspiration and practical strategies to help them 'fire up' their entrepreneurial journey.

Dumas was the first podcaster to interview entrepreneurs and having undertaken nearly 4,000 entrepreneurial stories to date – including interviews with Seth Godin, Barbara Corcoran and Tim Ferriss – he's pretty much got the genre sewn up.

Topics of discussion are diverse, from the highly practical (How to successfully leverage LinkedIn for Sales) to the inspirational (Matthew Gallagher: from homeless to self-made multimillionaire). Among recent inspiring interviews, discussions on the value of 'niching up' with Rankings.io CEO Chris Dreyer and on making different generations on teams a competitive advantage with Tim Elmore, founder of Growing Leaders.
Episode must-listen What it's like to be acquired by Cisco, Oracle, and Red Hat by Salto CEO and co-founder Rami Tamir – who discusses his journey and shares a strategy for successful acquisitions.
2
HBR IdeaCast
Number of episodes 892
Overview Hosted by HBR's leading editors Alison Beard and Curt Nickisch, HBR IdeaCast is an award-winning weekly podcast that shares important ideas from the pages of Harvard Business Review.

Running since 2006, the podcast covers business strategy, innovation, leadership, and management. Episodes are 20-30 minutes long and include some serious business heavyweights, from Amazon's Jeff Bezos and Facebook's Sheryl Sandberg to Mastercard's Ajay Banga and General Motors' Mary Barra discussing equally heavyweight (and relevant) topics from what leaders need to know about a looming recession, to recruitment strategies, improving AI outcomes and mastering the art of persuasion.

Themed bonus episodes spotlight business ideas that changed the world. Among recent compelling episodes – work insights from the world's longest happiness study; why quitting is sometimes the best option; and how women can form deeper bonds to fight bias at work.
Episode must-listen LinkedIn CEO Ryan Roslansky on hiring strategies and the skills that matter most from the new world of work.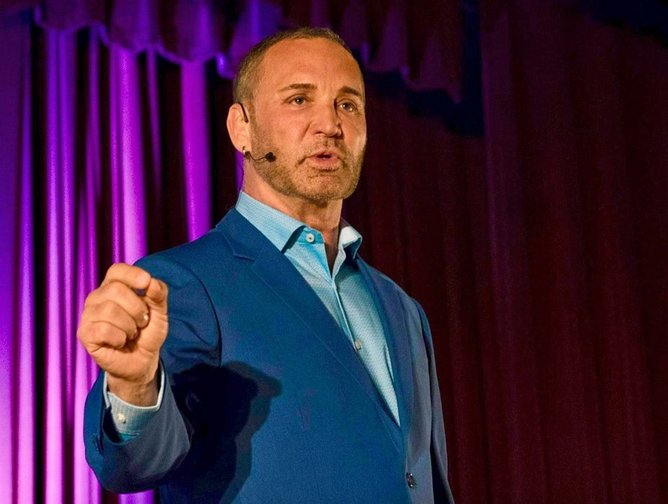 Dov Baron
3
Leadership and Loyalty
Number of episodes 843
Overview Claiming to be a podcast that top Fortune 500 execs listen to, Leadership and Loyalty is a long-running series hosted by Dov Baron, a Top 30 Global Leadership Guru and bestselling author of books including One Red Thread.

Twice-a-week episodes feature diverse guests and thought-provoking conversations focused on creating positive change as a leader. Dov interviews everyone from thought leaders and futurists to psychotherapists, professors and CEOs on a diverse range of informative topics, from the power of data literacy to improving your company culture and embracing difficult conversations.

Past guests have included Tom Bilyeu, co-founder of billion-dollar brand Quest Nutrition; Guy Kawasaki, a Silicon Valley venture capitalist; Dr Ellen Langer, the Mother of Mindfulness; and Kevin Harrington, inventor of the infomercial. Among recent episodes – renowned leadership coach Joshua Freeman discusses why emotional intelligence is a crucial organisational value, while entrepreneur Fred Joyal offers steps to being super bold in business.
Episode must-listen Find Your Way – American business executive and former Hewlett-Packard CEO Carly Fiorina discusses finding your way and unleashing your potential.
4
From Founder to CEO
Number of episodes 408
Overview If you're a company founder who wants to take your business forward, From Founder to CEO is the perfect podcast. Host entrepreneur Todd Uterstaedt interviews a diverse mix of CEOs who tell their stories, reflect on the journeys made and deliver the lessons learned. As Todd says, "we offer over 400 founder interviews with over 200 hours of mistake, misconception and mishap stories from their journeys scaling their companies".

The conversations Todd has with his CEO guests are both inspiring and actionable and designed to help founders scale business and transition to becoming a great CEO. Topics include everything from leadership style to scaling skills with practical podcast subjects including how to delegate when you're an empath, how to navigate boundaries, and how not to let failure obscure your genius. Founders and CEOs interviewed include Mailchimp's Ben Chestnut, Hint's Kara Goldin, and Dunkin' Donuts' Robert Rosenberg.
Episode must-listen Netflix's co-founder and first CEO Marc Randolph reflects on his own leadership, that of former partner Reed Hastings, the birth and growth of Netflix, and relinquishing the top job.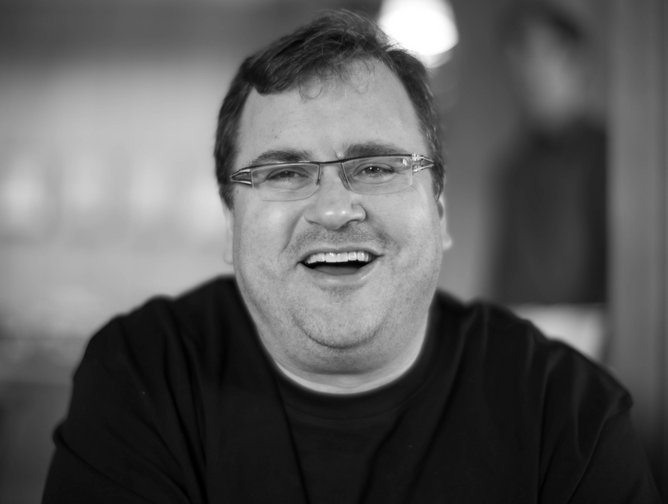 Reid Hoffman
5
Masters of Scale
Number of episodes 339
Overview More than just business interviews, original podcast series Masters of Scale hosted by Silicon Valley entrepreneur and LinkedIn co-founder Reid Hoffman is all about thinking boldly and differently.

In each episode, Reid introduces a different theory on how successful businesses scale and then goes on to test and turn the validity of each theory via interviews with legendary business leaders about their path to scale with cameo appearances from other leaders and voices. One episode features former President Barack Obama discussing 'the right moment to act' with a cameo appearance from the Black Eyed Peas. This concept results in an original format that demonstrates just how companies can grow from zero to infinite and shows how big concepts and simple hacks can change everything.

Among other big minds Hoffman has picked are Mary Barra, CEO of GM, on the company's pandemic pivot; executive chairman of The Walt Disney Company, Bob Iger, on how acquisitions become an ecosystem; and Melanie Perkins, CEO of Canva on the secret power of onboarding. Among recent interviews: Cisco's John Chambers reveals his tried-and-tested playbooks to success; while Mercedes-Benz's CEO Ola Kallenius discusses reinventing the brand for an all-electric future.
Must-listen episode Do things that don't scale – Airbnb co-founder and CEO Brian Chesky says that if you want your company to truly scale, you first have to do things that don't scale. Here, he shares Airbnb's route to crafting what he calls an '11-star experience'.
6
The Diary of a CEO
Number of episodes 305
Overview Hosted by straight-talking charismatic entrepreneur Steven Bartlett of Dragon's Den TV fame, The Diary of a CEO has a simple mission – to deliver un-filtered success and "give you the knowledge you need to create the life you want". Host Steven did it (from university dropout to millionaire by age 23) and so can you – that's the message behind this podcast, which has quickly attracted a cult following and is now one of Europe's biggest podcasts.

Steven sits down with some of the world's most influential people, experts and thinkers and draws out their remarkable and oft emotional stories and journeys to the top – discovering untold truths, learned lessons and key insights.

Both informative and uplifting, and often emotional, Steven's guests are diverse, with previous interviews including with Virgin founder Richard Branson, who discusses his own journey from dyslexic drop-out to building a billion-dollar empire; and with the world's youngest female self-made billionaire, Bumble founder Whitney Wolfe Herd, who reveals the real reason for wanting to be the boss.
Must-listen episode Mo Gawdat, 30-year tech veteran, former Chief Business Officer at Google X, and entrepreneur (co-founded over 20 businesses) shares his journey to find the 'happiness equation' following the death of his son.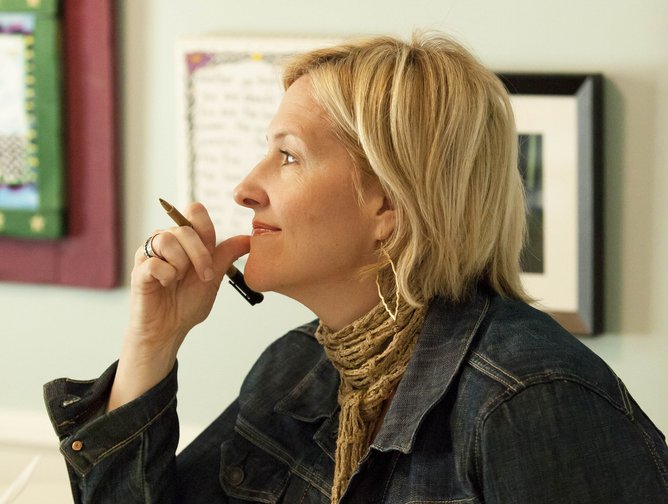 Brene Brown
7
Dare to Lead with Brene Brown
Number of episodes 75
Overview Known for her research on courage, vulnerability, shame, and empathy, American professor, lecturer and author Dr Brene Brown has a podcast based on her latest book, Dare to Lead – which debuted at #1 on the New York Times, and Wall Street Journal bestseller lists.

Based on the premise that to innovate, create, and build a better and more just world requires daring leadership, Brene describes the podcast as a "mix of solo episodes and conversations with change-catalysts, culture-shifters, and as many troublemakers as possible".

She talks to everyone from politicians and activists to CEOs and artists with recent interviews including with Beto O'Rourke, who is running for governor of Texas, on brave leadership; inclusion strategist Ruchika Tulshyan about the state of belonging at work; and neuroscientist Dr Amishi Jha on finding focus. Other topics of discussion include creating a digital mindset,
Must-listen episode Brene pairs up with organisational psychologist and Wharton professor Adam Grant and inspirational speaker Simon Sinek to discuss everything that's happening in the workplace right now.
8
A Bit of Optimism​​​​​​​
Number of episodes 70
Overview Business speaker and bestselling author Simon Sinek brings his eternal optimism to the podcast platform with A Bit of Optimism – where he talks to a mix of guests, from executives to activists, researchers to athletes, about life and leadership.

Among notable interviewees – retail executive Annmarie Scichili discusses the spirit of generosity; award-winning Harvard professor Amy Cuddy talks about finding your tribe; and the legendary CEO of manufacturing firm Barry-Wehmiller, Bob Chapman, shares his thoughts on leadership. Typically running 30 minutes long, the episodes delve into everything from the benefits of failure and the future of branding and design to resolving conflict. setting boundaries and being grateful.
Must-listen episode Gen Z in the Workplace – Simon discusses the unique differences of Generation Z with father-and-son research team David and Jonah Stillman, helping leaders understand the impact they can have on the workplace.