AnitaB.org CEO: My goal as CEO is to put us out of business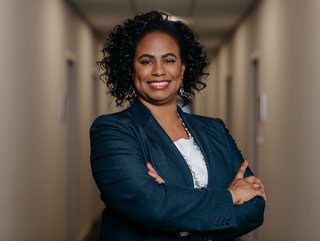 As CEO of AnitaB.org, Brenda Darden Wilkerson's goal is to increase women and non-binary people in the tech sector by 50%, then put herself out of business
When Brenda Darden Wilkerson first started in tech in the 1980s, she was often the only woman on her team, and even more often, the only woman of colour.

"The culture in computer science often revolves so much around men and was – and sometimes still is – difficult to navigate," she recalls.
Such early experiences, along with innumerable others throughout Brenda's three-decade-long career in the tech industry propelled her to her current role, as President and CEO of AnitaB.org – a global non-profit focused on recruiting, retaining, and advancing women and non-binary people in technology fields.
As a former computer scientist, tech entrepreneur and educational director of computer science and IT, Brenda knows many of the obstacles that women face first-hand. She also knows from experience what happens when tech teams are representative of society and specifically the global majority.
"From my experience, I learned just how important it is for the tech industry to be supportive of everyone who wants to participate and that drives our work at AnitaB.org – to eliminate obstacles rooted in racism, misogyny, homophobia, classism, and more."
Brenda's goal as CEO of AnitaB.org is to increase the presence of women and non-binary people in the tech sector by 50%, but ultimately her long-term goal is "to put us out of business", she says, "or at least to evolve to a business that has won the battle around diversity, equity, inclusion and belonging, and evolves to fight another problem for humanity. A world where conversations around culture and gender are proactive towards creating and maintaining inclusive solutions that serve the needs of all people and are the norm."
Why female technologists are important for society and business
While Brenda acknowledges that the tech industry has made strides in changing some policies and practices, the fact remains that most technology is still created by cis-gender white males.
That must change, both for society and for business, she argues. The lack of gender inclusion in tech is good for neither women nor the world, particularly in areas where women and non-binary people's basic freedom and dignity are threatened, while the addition of women at all levels of tech has both positive social and economic impact.
"As developers of software and products that heavily impact society in our growing digital world, we cannot effectively address systemic, unjust issues if the creators themselves cannot pinpoint the root of the problems. We push for more women and non-binary leaders, not because we think one group is better than the other, but because it brings varying views and skills into the process and will accurately reflect the multitude of experiences in the world."
She says products that don't consider the needs of over half of the population will be products that are not as effective as they should be and in many cases, will be harmful to those portions of the population.
Not to mention, women in tech is good for business. Brenda says investors miss out on a lot of profit by not hiring or investing in women. Though women tend to get less than half the investments men do, women founders tend to return 78 cents for every dollar invested to men's 31 cents, according to a BCG 2018 study.
While the social and economic argument for more women in tech is evident and urgent, the facts are depressing, not just in the hard numbers but marked decline.
While women make up nearly half (47%) of all employed adults in the US, they hold just 25% of computing roles, according to the latest statistics by NCWIT; and of this percentage, just 5% and 3% are Asian and Black, respectively. And since the pandemic, from 2020 to 2021, women in tech-related roles have decreased by 2.1%.
All this despite the growth of STEM jobs having outpaced the growth of overall employment in the US, and the fact more women than ever are earning STEM degrees.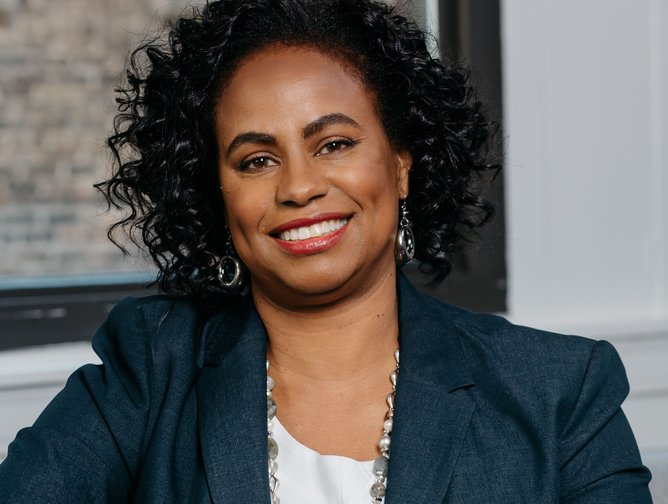 Unconscious bias as a barrier to gender balance
Brenda points to unconscious bias as playing a large role in shifting gender balance, and more specifically to affinity bias, especially prevalent in the VC tech investment space.
According to data from Boston Consulting Group, just 3% of investor funding goes to women-led tech startups, something Brenda attributes to affinity bias, as the majority of venture capitalists are men. "Men tend to relate to men and understand and support men's products," she says.
"There's a habit of leaders in tech – who are predominantly men – being trapped in the stereotype that STEM-related roles are men's roles. Because of that, the talent women bring into this field is overlooked and/or passed over in favour of men, which tends to be the default setting in tech."
What's worse is the lack of recognition by many men that the problems exist, with women four times more likely than men to consider gender bias as an obstacle to promotion.
"The fact there is a discrepancy in the perceptions of bias between men and women signifies the problem," she says. "Until those who have been traditionally centered understand and accept that their centering is a problem, we will continue to have the problem. Yes, more women leaders will help make progress towards solving the image problem, but those leaders will pay a high price from the pushback that will exist, as long as the men feel the existent imbalance represents what is 'normal'."
It is thanks to this resistance and pushback by female leaders that diversity in tech has improved, but there is still much work to be done. AnitaB.org's 2021 Technical Equity Experience Survey (TechEES) report found that since 2019 and 2020, tech experiences have in fact worsened for all marginalised genders and are increasingly worse when the data is disaggregated by intersectional identities.
"We still see and feel the impact of intentional marginalisation of 'others', including women, LGBTQIA+ people, people of colour, disabled, people and more people whose identities and backgrounds do not fit into neat boxes," says Brenda.
This is leading to a continued rise in attrition rates among women in tech. Despite incremental progress in diversity numbers by big name tech firms like Google, Facebook, Apple and Microsoft, a report in 2020 by Accenture found that half of young women who go into tech jobs leave by age 35.
A more recent report by New View Strategies found that 38% of women are considering leaving their jobs in the tech industry within the next few years, thanks in large part to women's experience with gender inequality in the workplace. One in three women in the tech field say they experience gender bias in the workplace, while nearly half (46%) say their organisations are not actively prioritising gender equality within their hiring or culture.
"Tech has the potential to be a great equaliser, however, if people historically are denied the opportunity to participate in the ecosystem and continue to be shut out, it is for all naught," says Brenda, adding that long hours, pay inequity, lack of flexible work schedules and scarce advancement also hinder diverse talent from entering the field.
What organisations can do to increase women and non-binary people in tech
Brenda says the time for organisations to prioritise inclusivity with actionable policy and practice is long overdue. So, what strategies should organisations engage to both actively source female technologists and retain them in the tech workplace?
"I think the major heading is 'normalise diversity' and this can only happen when both the leadership and the middle management gain and maintain a growth mindset. Hire more women and non-binary technologists, promote more women to leadership positions, provide women and non-binary technologists with opportunities to amplify their voices and show young women there are multiple entry points into tech to establishing a satisfying career without fear of 'what is going to happen to us?'"
Brenda says seeking out role models to help women employees, whether at entry-level, mid-career level or senior level, is essential in tech; and companies can, and should, reflect an inclusive work culture by investing in a diverse talent pool.
"When this happens, employees are seen and develop a sense of belonging, which our data shows are a priority for women workers. If more women leaders exist, and are supported in the workplace, it increases the longevity and sustainability of other young women's tech careers because they see the career possibilities."
She acknowledges that both men and women benefit from both male and female role models because when humanity supports humanity, humanity wins; but we must start where the biggest gaps exist, which is having more women in all levels of tech, especially in leadership, to provide mentorship and sponsorship to women technologists in order to finally level the playing field.
Brenda points to male allies as important participants in the process too, as they can spotlight and recommend their women and non-binary colleagues for more opportunities to lead or work on projects, fill positions, and advocate on their behalf in rooms and at tables to which they are not invited.
"It's all about equity, providing everyone with the specific tools they need to succeed in their career journey."
Brenda advises companies and institutions to invest in returnship programs for women re-entering the job market due to childcare or other familial obligations and/or who paused their career for any reason – which should provide access to new training and compensation, too. They should also be looking to recruit from diverse educational institutions and seek out people from 'non-traditional' career tracts. Once hired, organisations must increase retention by ensuring those who are onboarded have the tools they need to thrive.
She also urges companies to execute strategies that increase the pace of change across their organisations. One successful strategy she recommends is hiring women in cohorts instead of one-by-one. "Apprenticeship programs and fellowships are examples of strategies that bring the additional benefits of decreasing the tokenism effect of bringing an isolated woman into an all-male environment."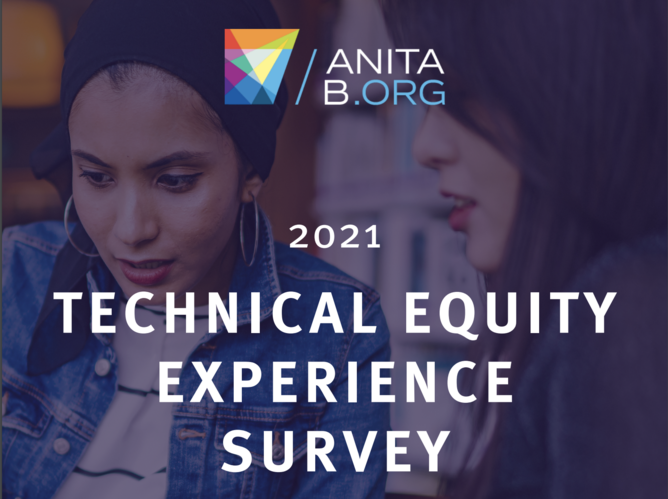 Imposter phenomenon
According to AnitaB.org's 2021 Technical Equity Experience (TechEES) report, a staggering 90.5% of women and non-binary technologists in tech experience feelings of imposter phenomenon –believing you are not as competent as others perceive you to be. However, this decreases as a person's career level increases, and the longer they have been at a company.
Brenda herself admits she has experienced imposter syndrome.
"The barriers to entry, the different sets of expectations for men and women, especially with the additional intersection of race or other differences from the predominant group's affinity have given me feelings of an upward climb that didn't match my preparation and experience for the job," she says.
"What I have done is to recognise that my differences are the very strengths that I add to an environment. I also remember all the women and Black people who came before me, who surmounted even higher barriers and I count every opportunity to show up as me as my contribution to changing the landscape of tech for others who will follow me. That is my way of getting beyond the lying self-talk that is imposter syndrome."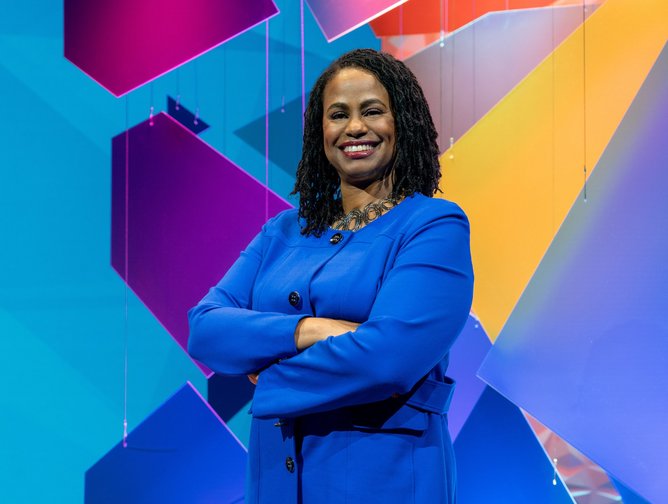 Executive CV: Brenda Darden Wilkerson
Brenda Darden Wilkerson's 30 year-long career in the tech industry almost never happened. Prior to college, she had wanted to become a doctor, and as an undergraduate at Northwestern University, she majored in pre-med biomedical engineering. As luck would have it, all engineers had to take two programming classes, which is how she learned about programming and computer science. It was a discovery that would change her life leading her to become a computer scientist and long career in the tech industry.
Following 16 years as a computer scientist, Brenda transitioned into education and since 1992, has been working to democratise computer science. She founded the original Computer Science for All program, building computer science classes into the curriculum for every student in the Chicago Public Schools', and served as the inspiration for the Obama administration's national CS For All initiatives.
Over the last five years, as President and CEO of AnitaB.org, she has continued to be an advocate for access, opportunity, and social justice for underrepresented communities in technology. The California-headquartered non-profit, which was founded in 1997 by American computer scientist Dr Anita Borg, focuses on intersectional gender and pay parity in tech that connects, inspires, and strives for greater equality for women and non-binary technologists in business, academia, and government.