Best of 2014: Tips for Success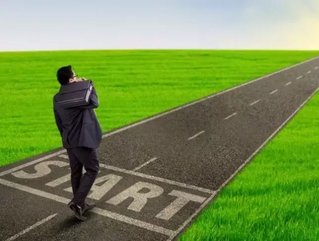 New Year's Eve is often thought of as a time to hit "reset." A metaphoric rebirth of the soul, a new year carries with it the promise of hope and the chance for a new beginning. Now is the time to make changes to improve whatever is inadequate in one's life. When the clock strikes 12:00 a.m., all of our resolutions will be, well, resolved. Clean slate for all!
If only that were true. The fact is that despite having the best of intentions (we assume), a mere 8 percent of Americans actually followed through with a self-made promise(s) in 2013. The anticipation of a life-altering moment can bring with it overwhelming pressure: people often set multiple goals attached to unrealistic milestones and expectations, and are surprised when they are not achieved.
The January edition of Business Review USA is now live!! Check it out here
Instead of subjecting yourself to the added pressure and risk of disappointment, resolve to be realistic this year by not creating resolutions; instead, simply establish habits.
Think about the countless lists that have come across your desk (or screen) with tips, tricks and even "secrets" for success—chances are, some of the suggestions actually made sense, so why not start there? Pick a few pointers that resonated and seem feasible. Incorporate daily habits for success and focus on your continued progress rather than the latest New Year's fad.
Not sure where to begin? We can help! Here are five business tips collected from a variety of Business Review USA articles: Some are about you, and some are about your business—but all are beneficial.
Cheers to a healthy, happy and prosperous New Year!
Let's connect! Follow us on Twitter and like us on Facebook