Canadian Tire Receives Environmental GLOBE Award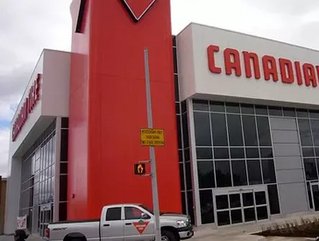 Canadian Tire announced today its receiving the GLOBE Award for Best Green Retailing Practices in recognition of its business sustainability strategy success.
"Canadian Tire continues to raise the bar with its work in business sustainability and we are very pleased to have been honoured by The GLOBE Foundation," said Tyler Elm, Vice President, Corporate Strategy and Business Sustainability. "We are successfully integrating sustainability into our business strategy and operations and we are highly optimistic about future opportunities to build on our results."
The GLOBE award for green retailing practices is presented to a leading Canadian company that has demonstrated its execution of sustainable practices with measurable environmental improvements in retail operations.
SEE RELATED STORIES FROM THE WDM CONTENT NETWORK:
Click here to read the latest edition of Business Review Canada
This award is a direct result of Canadian Tire's completion of 438 green initiatives in 2011 which is forecasted to reduce costs by more than $5.6 million, reduce 2,451 tonnes of waste and 6,900 tonnes of greenhouse gas emissions annually.
"Far beyond a 'green' initiative, the business sustainability strategy centres around three key areas - products and packaging, transportation of products and buildings and operations," continued Elm. "Canadian Tire promotes the use of low-carbon energy, energy efficiency and material efficiency, reducing greenhouse gas emissions and waste."
The GLOBE Awards are judged by a leading a panel of Canadian business community experts to recognize Canadian corporate sustainability practices that yield bottom line results.