Happy New Year From Business Review Canada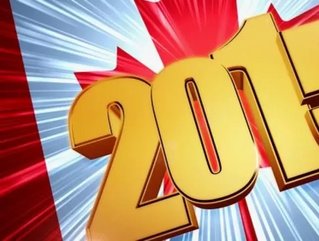 With only a couple of hours left in 2014, we would like to take a few minutes to wish all of our readers a happy, prosperous and healthy New Year.
On this New Years Eve, we are reminded of a beautiful quote from Lester B. Pearson, 14th Prime Minister of Canada and the1957 Noble Peace Prize recipient:
"Whether we live together in confidence and cohesion; with more faith and pride in ourselves and less self-doubt and hesitation; strong in the conviction that the destiny of Canada is to unite, not divide; sharing in cooperation, not in separation or in conflict; respecting our past and welcoming our future."
You May Also Enjoy: 
Below we would like to share with you 2014's YouTube Rewind video, which mashes together all of the top songs, video stars, memes and online trends of the year.
Let's Connect!