Meet the CIO: Wafaa Mamilli of Zoetis lands MIT Sloan award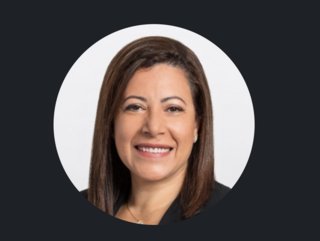 Meet Zoetis CIO Wafaa Mamilli who has secured the prestigious 2022 MIT Sloan CIO Leadership Award, for reshaping the future of her company
What do Toyota Financial Services, CarMax, JetBlue, DBS Bank, AT&T and Zoetis all have in common?
They all have tech leaders who have used technology in exceptional ways, evidenced by the awarding of each company's CIO with the annual MIT Sloan CIO Leadership Award.
Arguably the most prestigious accolade a tech leader can secure, the award – now in its 19th year – honours Chief Information Officers who lead their organisations to deliver exemplary levels of business value through the innovative use of IT.
And that's exactly what Wafaa Mamilli, a veteran tech leader who heads up IT and digital at Zoetis, has achieved, landing the esteemed award for 2022 in a judging process Award Co-Chair George Westerman designed as "one of the most difficult in our history".
Wafaa faced stiff tech leadership competition from other CIOs, including from McDermott International, Kimberly-Clark, and Liberty Mutual Insurance, but emerged "as the clear leader in reshaping the future of her company and its digital ecosystems".
Her deep technology background, expertise in cybersecurity, and innovative use of digital and data set her apart.
How Wafaa's tech leadership has transformed Zoetis
As Chief Information and Digital Officer of US$5.8bn Zoetis, the world's largest producer of medicine and vaccinations for pets and livestock, since January 2020, Wafaa leads the firm's global technology, digital, analytics, and cybersecurity teams powering business innovation, growth and customer experiences, and she is also responsible for the digital and data analytics strategies that advance animal care and customer businesses.
Under her leadership, Zoetis has embarked on a major digital transformation, building a cutting-edge capability that combines sales, marketing and advanced analytics to develop more innovative products and improve customer journeys and experiences.
Wafaa has helped unlock sources of value through digital and data analytics, from generating more agile ways of working, to applying data insights that help veterinarians and livestock farmers make earlier and more informed decisions to keep their animals healthy and productive.
More recently, under her watch, the firm has begun deploying AI and other digital technologies to address the real-world challenges faced by those who raised and care for animals – including a solution called Vetscan Imagyst, which uses AI and image recognition to deliver accurate and rapid results to the pet owner.
Similarly, Zoetis has developed new software for its livestock business. Combining cloud-based technology with data collection on the farm, this software monitors everything from animal feed to financials, delivering powerful analytics that give guidance to farmers on how to manage their operations.
Wafaa – 25 years at Eli Lilly
Wafaa joined Zoetis from Eli Lilly, where she spent 25 years, and held a variety of increasingly senior US and international leadership positions, including as Director of Governance & Portfolio Management for EMEA, Senior Director of IT, and CIO for the Diabetes Business Unit. In 2016, Wafaa became the company's first-ever CISO, before being made Global CIO of Business Units three years later, where she oversaw functions including marketing, customer experience, and commercial.
Wafaa, who has a master's degree in Computer Science from INSEA in Morocco, also serves on the board of directors at Fiserv, a leading global fintech.