People Moves: Pinterest, Amazon, DocuSign, KFC, Walmart Ca.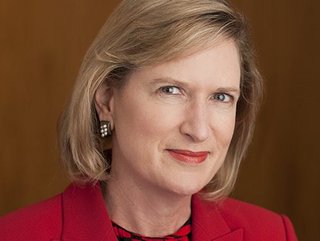 Maggie Wilderotter is the interim CEO of DocuSign
Following a number of key executive step-downs at Amazon, Pinterest and DocuSign, new executives have been brought on board in this week's people moves
In a week when long-time Pinterest CEO Ben Silberman steps down and DocuSign CEO Dan Springer steps aside, here are the executives filling those roles and other leadership positions across North America, including at Walmart Canada, Amazon and KFC.
Maggie Wilderotter appointed interim CEO at DocuSign
Following the step aside of DocuSign CEO Dan Springer, Maggie Wilderotter will take the helm as interim CEO, to help the senior executive team drive improved execution in all phases of the company's business.
Maggie has been on DocuSign's board of directors since 2018 and brings a wealth of experience in technology and enterprise services, as well as her four years on DocuSign's Board. For more than a decade, she served in various senior leadership roles at Frontier Communications Corp., including as CEO for nine years. She has served as CEO of Grand Reserve Inn for the last six and a half years. She is also a public company Director at Costco Wholesale Corp., Lyft, and Sana Biotechnology.
"Maggie's extensive experience managing executive teams as well as boards of directors make her the natural choice to lead the company during our search process," says Pete Solvik, Lead Independent Director. "Her deep understanding of DocuSign's strategy, as well as her broad experience will help her drive improved execution as the Board's search for our new CEO is underway."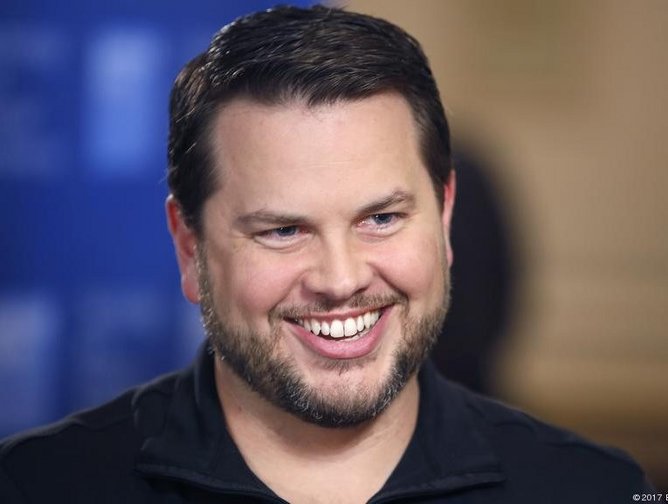 Bill Ready takes helm of Pinterest following CEO stepdown
Former Google executive Bill Ready is stepping into the shoes of Ben Silverman, co-founder and long-time CEO of Pinterest, who is stepping down as chief executive but will serve as the company's first Executive Chairman.
Bill joins from Google where he headed up the commerce business for three and a half years, and where he was tasked with leading Google's most recent efforts to compete in ecommerce against the likes of Amazon. Bill has extensive leadership experience in the payments industry, spending six years at PayPal where he held various leadership positions, most recently as Chief Operating Officer; and headed up payment services Venmo, Braintree and iPay Technologies. Earlier in his career, he was a strategy consultant at McKinsey.
In a LinkedIn post, Bill said: 'as someone who has spent most of my career in commerce and payments, it's so clear to me that Pinterest has the opportunity to build something unique, something special."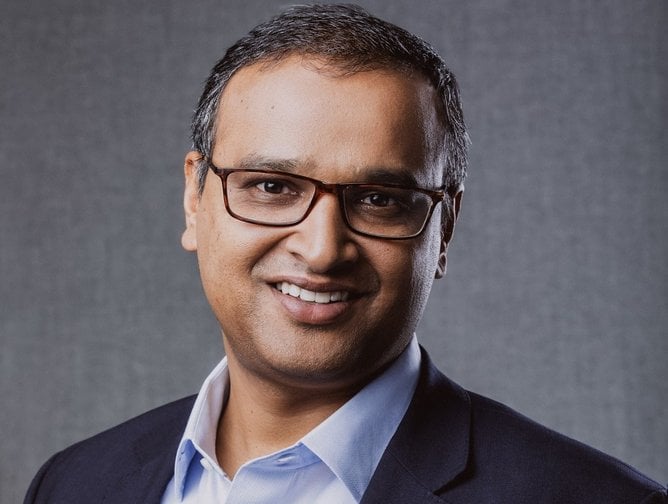 Tarun Lal named President of KFC US
Twenty-five-year KFC veteran Tarun Lal has been named President of Kentucky Fried Chicken (KFC) US and will relocate to the US to take up the role in July. Currently located in the UAE, Lal serves as Managing Director of the KFC Middle East, Pakistan, Turkey, Africa, and India markets, where his leadership has driven tangible impact across the firm's strategic initiatives.
Described by Dyke Shipp, KFC Global President as a "best-in-class operator with a strong commercial outlook and approach", Tarun has served in various roles at KFC and its parent company Yum! Brands, including as GM of KFC Africa, KFC Global COO, and GM for KFC India. Under his management, the KFC Africa team unlocked growth across the region, including successful brand launches in multiple new markets.
Lal is an active and vocal champion of female advancement, equity, inclusion and belonging, sponsoring talent initiatives like the Next-Generation of Women (N.O.W.) strategy designed to support KFC's commitment to reach gender parity in leadership roles by 2025.
Doug Herrington named CEO of Worldwide Amazon Stores
Amazon veteran Doug Herrington has been promoted to the new role of CEO of Worldwide Amazon Stores (formerly called Consumer) following the departure of top consumer executive Dave Clark for logistics company Flexport, as CEO. Doug has big shoes to fill and will also have a lot on his plate as the consumer business has been struggling financially.
Doug has been with Amazon for 17 years, joining in 2005 to build out the firm's Consumables business, launching AmazonFresh in 2007, and in 2015, he took the leadership of the North American Consumer business. Described by Amazon CEO Andy Jassy as a "builder of great teams", a "terrific inventor for customers", and "highly curious", Doug brings to the role substantial retail, grocery, demand generation, product development and Amazon experience and "thoughtful vision around how category management and ops can work well together".
Prior to Amazon, Doug was CEO of KeepMedia, VP of Marketing for online grocery pioneer Webvan, and a partner at Booz Allen Hamilton. He has an MBA from Harvard.
AnnMarie Mercer promoted to Chief People Officer at Walmart Canada
Walmart Canada's HR Vice President AnnMarie Mercer has been promoted to the role of Chief People Officer, following last month's C-suite shakeup, which saw the replacement of four executive leaders, including a new COO, Chief Merchandising Officer, Chief Ecommerce Officer and Transformation Officer. This comes as the retailer, which operates more than 4500 stores across the country, builds on its transformational journey.
A proven results-oriented global HR executive for more than 20 years, with experience spanning various industries including life sciences, distribution and retail, AnnMarie joined Walmart Canada in 2015 as VP of HR and strategic initiatives. During her time at Walmart, AnnMarie was "instrumental in charting the retailer's path forward" in areas including organisational design and future ways of working, a news release stated.
Prior to Walmart, AnnMarie spent 14 years at Baxter International, where she held several leadership roles in HR, including most recently as organisational change director.