SolarWinds 101 – CEO profile, cyber hack, new AI & ML SaaS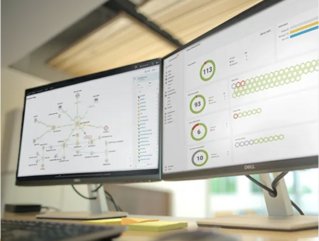 The Business Chief Brief on digital transformation specialists SolarWinds, including CEO profile, business strategy, latest SaaS launch, hack history
COMPANY: SolarWinds
FOUNDED: 1999, Tulsa, US
EMPLOYEES: 2,300+
REVENUE: US$718.6 (2021)
CEO: Sudhakar Ramakrishna

What is SolarWinds?
SolarWinds is a leading provider of powerful IT management software that has helped clients with digital transformations for more than 20 years. Originally founded in Tulsa, the organisation has grown significantly and now boasts more than 2,300 employees (or Solarians as they like to call them) across 20 global offices with a HQ in Austin.
I thought I had heard of SolarWinds, are they famous?
You could say infamous. SolarWinds were involved in one of the biggest cyber security breaches or hacks, ever. It even has a name – Sunburst. Having said that, SolarWind was not hacked itself.
Come again?
Now pay attention – this was what is known as a supply chain attack. SolarWinds provided its Orion software to more than 30,000 organisations, both public and private. Hackers attacked one of those organisations as a back-door way of infiltrating SolarWinds system during a software upgrade. Once the malware spread, then it had the potential to impact not only those 30,000 organisations but their partners and ecosystem, too.
In the end, the attack 'only' affected an estimated 100 organisations, but they included Microsoft and eight federal agencies, including the US Treasury Department, the Department of Homeland Security, the US Department of State, the US Department of Energy, and the National Nuclear Security Administration.
Sounds damaging for SolarWinds, who did this?
Well that depends on who you believe. President Trump said it was Chinese hackers, possible state-sanctioned. President Biden then said it was Russia. Microsoft said it was a group known as Nobelium, but we dare not Google them in case they get angry.
Microsoft usually seem pretty reasonable to me…
We mean Nobelium. If they can pull off an attack like this, then nobody is safe, not even Business Chief.
So I imagine SolarWinds' reputation was destroyed by this attack?
Hardly. SolarWinds has more than 300,000 customers in 192 countries, including 498 of the Fortune 500. Their slogan is catchy too – We're Geekbuilt.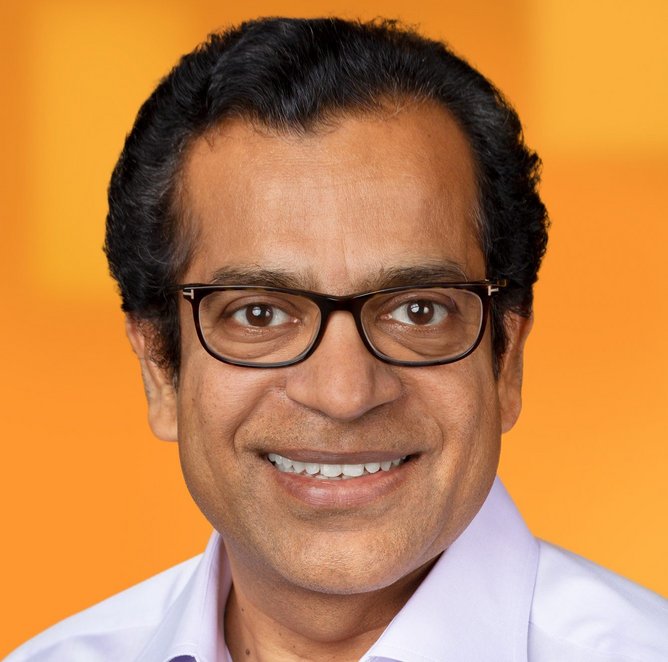 SolarWinds CEO Sudhakar Ramakrishna
Impressive, so which genius has weathered this cyber storm?
Current CEO Sudhakar Ramakrishna had only been announced a few days before the attack became public knowledge, so while he was thrown in at the deep end, the attack did not happen on his watch. He built the response to the attack on transparency and honesty – which, as we know to complete my hattrick of idioms, is always the best policy.
Ramakrishna has 25 years of experience across cloud, mobility, networking, security and collaboration markets. Previously, he was CEO of Pulse Secure, and before that, Senior Vice President and General Manager for the Enterprise and Service Provider Division at Citrix. He has a Master's in computer science from Kansas State University and a Master's of management degree from Northwestern University's Kellogg School of Management.
So what is SolarWinds doing now?
Doing what it does best – launching new solutions to make digital transformations smoother and safer for some of the world's biggest organisations.
SolarWinds Observability is a new AI and machine learning-powered SaaS offering, enabling customers to effectively manage highly complex network environments. It's the first time the company is offering a fully-cloud native solution like this, and is driven by CEO Ramakrishna's vision.

What problem does SolarWinds Observability solve?
They say the shift to the cloud, hybrid IT, remote workforces, and the introduction of new tech tools has resulted in increasingly complex IT environments for organisations around the world. SolarWinds Observability is designed to solve this problem by providing visibility into the complete environment and "expedite anomalyidentification and resolution".
That's quite a mouthful. Doesn't the SolarWinds missions say something about keeping it simple?
To quote – "Our mission is to help customers accelerate business transformation... through simple, powerful, and secure solutions designed for hybrid IT multi cloud environments".
Find out more at solarwinds.com