Top 10 CEO moves across North America last month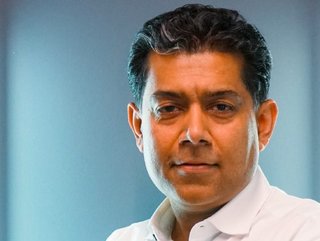 The last month has seen a wave of CEO appointments across North America and across industries, from tech to mining to pharma
1 Sid Jajodia, US CEO, Revolut
Revolut's Chief Banking Officer Sid Jajodia has been appointed as its new US CEO. He is relocating to the United States to take up the role and will serve as CEO alongside his current role which he has held since 2021. This comes as Revolut, which launched in the US in March 2020, looks to accelerate its growth in the US. Prior to joining Revolut, Sid was CEO of credit at payments business PayU, and spent four and a half years at Lending Club, first as VP for Risk Management and later as Chief Investment Officer. Furthermore, he spent 12 years at Capital One working in increasingly senior roles, most recently as head of SME lending.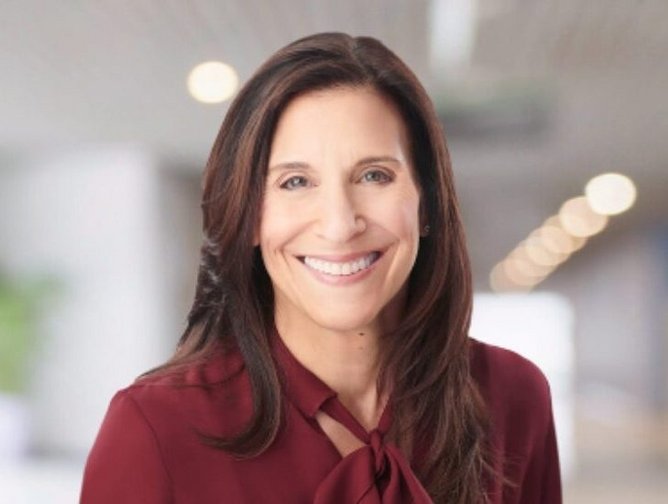 2 Ellen Cooper, CEO, Lincoln Financial Group
Lincoln Financial Group appointed its first female CEO in June, with Ellen Cooper taking the helm of the 123-year-old Group as President and Chief Executive. She is tasked with leading the company in building on more than a century of helping people gain financial security. Ellen has been with the company for nearly a decade, most recently serving as EVP, Chief Investment Officer, and Head of Enterprise Risk, Annuity Solutions group. She also serves as a fellow at the Society of Actuaries. During her tenure at Lincoln, she has been instrumental in developing and executing on the company's general and separate account investment strategy, overseeing more than US$300bn in assets and managing the company's industry-leading hedge program.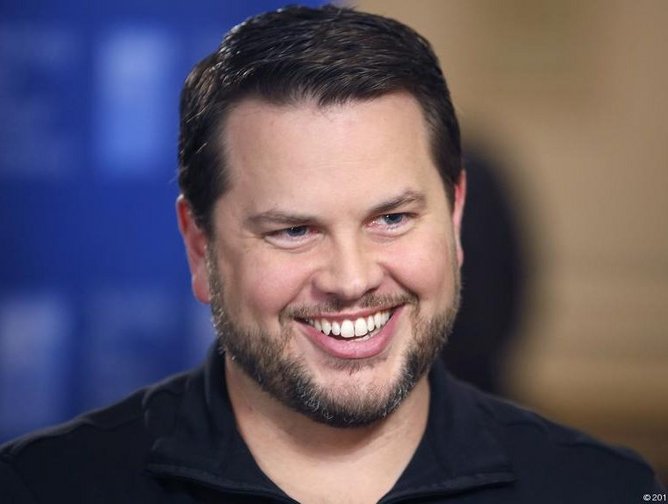 3 Bill Ready, CEO, Pinterest
Former Google executive Bill Ready has taken the helm of Pinterest. He joins Pinterest from Google where he headed up the commerce business for three and a half years, and where he was tasked with leading Google's most recent efforts to compete in ecommerce against the likes of Amazon. Bill has extensive leadership experience in the payments industry, spending six years at PayPal where he held various leadership positions, most recently as Chief Operating Officer; and headed up payment services Venmo, Braintree and iPay Technologies. Earlier in his career, he was a strategy consultant at McKinsey.
In a LinkedIn post, Bill said: "as someone who has spent most of my career in commerce and payments, it's so clear to me that Pinterest has the opportunity to build something unique, something special."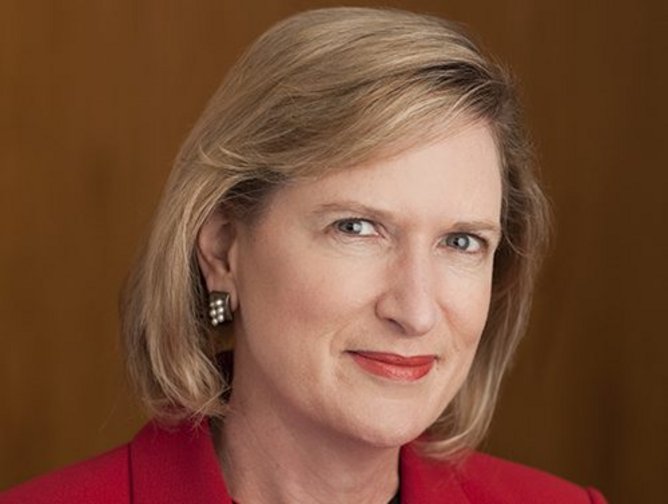 4 Maggie Wilderotter, interim CEO, Docusign
Maggie Wilderotter has been appointed interim CEO of Docusign, to help the senior executive team drive improved execution in all phases of the company's business. Maggie has been on DocuSign's board of directors since 2018 and brings a wealth of experience in technology and enterprise services, as well as her four years on DocuSign's Board. For more than a decade, she served in various senior leadership roles at Frontier Communications Corp., including as CEO for nine years. She has served as CEO of Grand Reserve Inn for the last six and a half years. She is also a public company Director at Costco Wholesale Corp., Lyft, and Sana Biotechnology.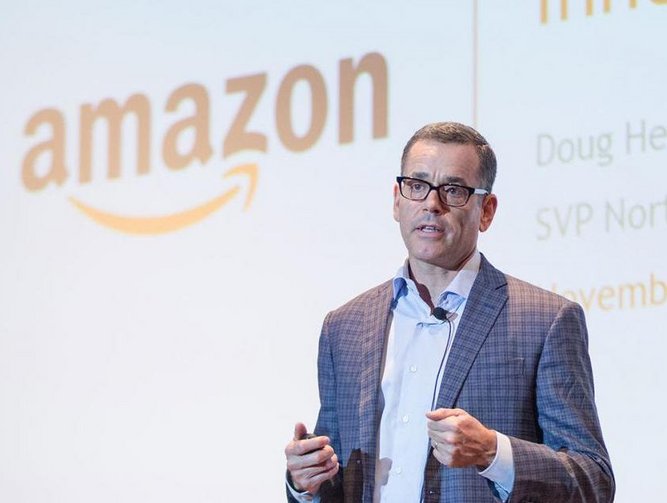 5 Doug Herrington, CEO, Worldwide Amazon Stores
Amazon veteran Doug Herrington has been promoted to the new role of CEO of Worldwide Amazon Stores (formerly called Consumer) following the departure of Dave Clark. Doug has been with Amazon for 17 years, joining in 2005 to build out the firm's Consumables business, launching AmazonFresh in 2007, and in 2015, he took the leadership of the North American Consumer business. Doug brings to the role substantial retail, grocery, demand generation, product development and Amazon experience and "thoughtful vision around how category management and ops can work well together", according to Amazon CEO Andy Jassy. Prior to Amazon, Doug was CEO of KeepMedia, VP of Marketing for online grocery pioneer Webvan, and a partner at Booz Allen Hamilton. He has an MBA from Harvard.
6 Gregory Oakes, CEO, Landos Biopharma
Seasoned pharma executive Gregory Oakes became President and CEO of clinical-stage biopharmaceutical company Landos Biopharma in June. With more than 25 years of experience, Greg most recently served as President, North America, and EVP of Vifor Pharma. He has also held leadership roles at pharma firms including Amgen, Celgene Corporation, Novartis International AG and Schering-Plough (Merck). As well as deep expertise in supporting development stage programs, Greg has extensive experience in pricing, access and reimbursement, strategic partnerships and driving profitability for small, mid-sized and large pharma companies.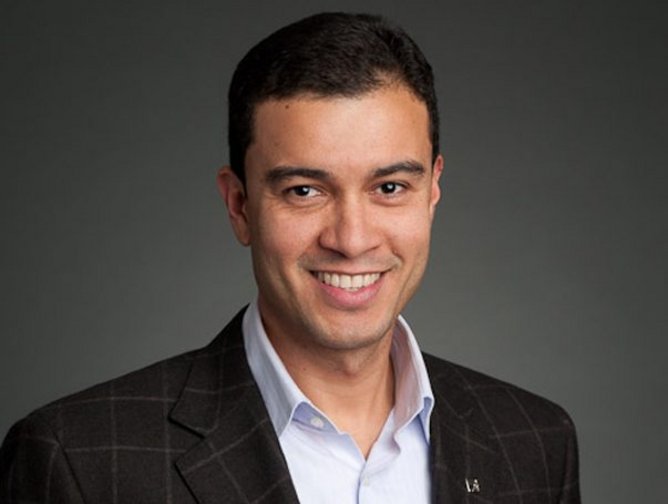 7 Kleber Santos, CEO of Consumer Lending, Wells Fargo
In July, seasoned finance executive Kleber Santos was promoted to Chief Executive of Consumer Lending at Wells Fargo. Kleber previously served as the Wall Street giant's head of diverse segments, representation, and inclusion where he has "built the function over the past two years and driven significant outcomes in both representation and inclusion", according to a news release. In his new CEO role, Kleber will be responsible for a shrinking line of business at a moment when the bank has struggled to deal with scandals related to minority lending. Prior to Wells Fargo, Kleber worked for Capital One for 15 years in different positions, including as retail and direct banking president, and also spent five years with McKinsey as an Associate, Engagement Manager. He has an MBA from the University of Virginia.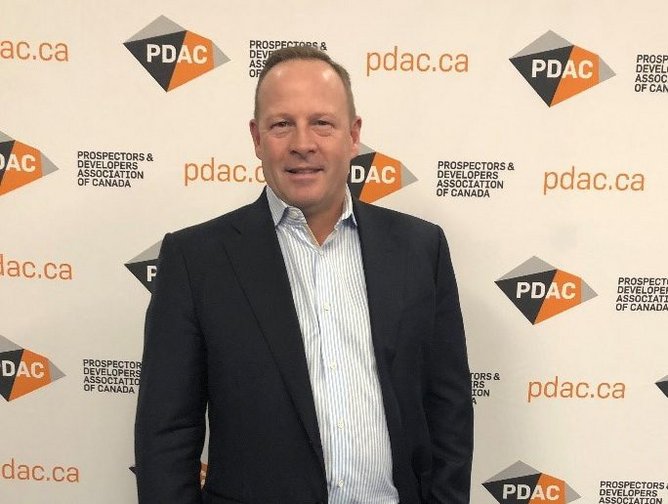 8 John Seaberg, CEO, NV Gold Corporation
Mining industry executive John Seaberg is set to join NV Gold Corporation as CEO. John will arrive at the Canadian exploration company with extensive executive experience within the mining industry, and a strong background in finance and investor relations. He most recently served as CFO of Condo Gold plc., and prior to that spent two years at Calibre Mining as CFO. He also held executive roles at Paramount Gold Nevada Corp. (Executive Chairman), Klondex Mines Ltd (SVP of Strategic Relations), and at Newmont Mining Corporation where he spent 12 years and worked his way up to VP Investor Relations. He has an MBA from the University of Denver.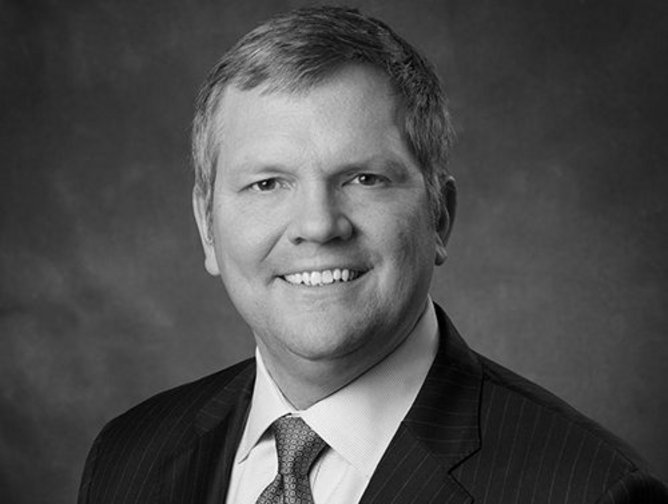 9 Alan Shaw, CEO, Norfolk Southern Corp
Alan Shaw became President/CEO of Norfolk Southern Corporation in June following the retirement of James A. Squires. Shaw has worked for Norfolk Southern Corp, one of the U.S's premier transportation companies, for over 28 years, starting out various positions within the finance and marketing departments from 1994 to 2008, followed by Group VP of Marketing, Vice President – Ops, and Chief Marketing Officer before his start as CEO in June 2022. Shaw also currently sits on the board of National Association of Manufacturers (NAM).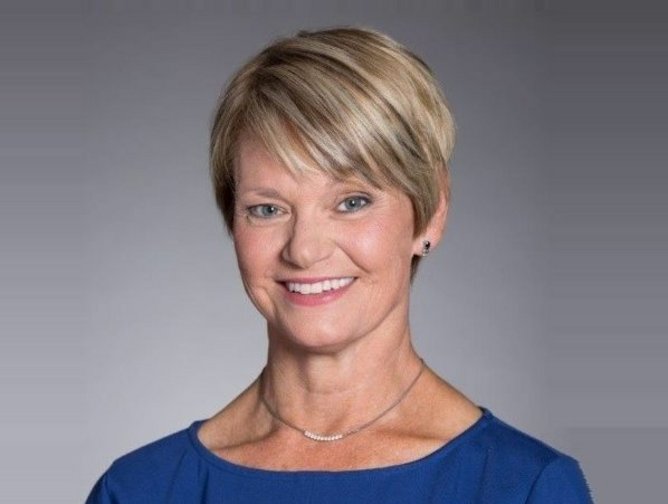 10 Kim Murphy, CEO, Oragenics
Seasoned vaccine executive Kimberley Murphy joined biotech firm Oragenics as President and CEO. She brings more than 25 years of vaccine industry experience at leading pharma firms including serving as a key leader in the successful US and Global launch of Merck's HPV/Gardasil Franchise. Kim joins from the Influenza Franchise where she served as VP and Global Vaccine Commercialization Leader at GSK, with responsibility for the global influenza vaccines business. He led the 2,000-strong employee network of GSK. Seasonal and pandemic influenza vaccines operations. She has also held the role of VP and Lead for the North America Vaccines Integration Planning Team where she integrated GSK's acquisition of Novartis AG's vaccine division and served as VP of U.S. Vaccines Customer Strat3egy. She also has distinguished vaccine leadership careers at Merck and at Novartis. She currently serves as a Director of Blue Water Vaccines and holds an MBA from Saint Joseph's University.