17 companies pledge US$11bn to solve water challenges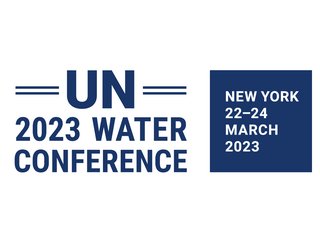 UN 2023 Water Conference
Coca-Cola, Veolia, Autodesk, Xylem among 17 organisations pledging US$11bn to United Nations Water Action Agenda to improve access and sanitation
Seventeen organisations have pledged US$11bn during the UN 2023 Water Conference in New York to improve access to clean drinking water and improve sanitation.
The announcement was made at the event, organised by the Kingdom of the Netherlands and water technology company Xylem.
The pledges will be included in the UN Water Action Agenda, – a collection of water-related commitments backing UN Sustainable Development Goal 6 targeting water and sanitation.
According to the UN, at present rates, more than 1.6 billion people will not have access to safely managed drinking water by 2030.
Demand for water is rising due to population growth and associated needs from agriculture, industry and energy sectors. Climate change is also playing a part as many regions across the world have experienced record droughts in recent years.
Year after year of drought conditions in western US states resulted in many major reservoirs dropping to their lowest recorded levels.
"Most of humanity's challenges today stem from our reliance on water, whether for human life or, on a larger scale, economic well-being and prosperity of society," said Henk Ovink, Water Envoy of the Kingdom of the Netherlands.
"We all need it, but in some places there is too much and in other places there isn't enough. As significant water investors and users, the private sector has a pivotal role to play. The organisations pledging their commitment today are at the forefront of bringing new innovations to water use, treatment, and recycling. This type of collective action is essential to tackling major water challenges, and to creating a sustainable planet for future generations."
The US$11bn in funding will be shared over five years, with pledges from:
Acciona
Autodesk
BlueTech
Burnt Island Ventures
The Coca-Cola Foundation
Evoqua
Grundfos
Hansgrohe
Hydraloop
Idexx
UGSI Solutions
Veolia
Water Foundry Ventures
Wavin
Westly Group
XPV
Xylem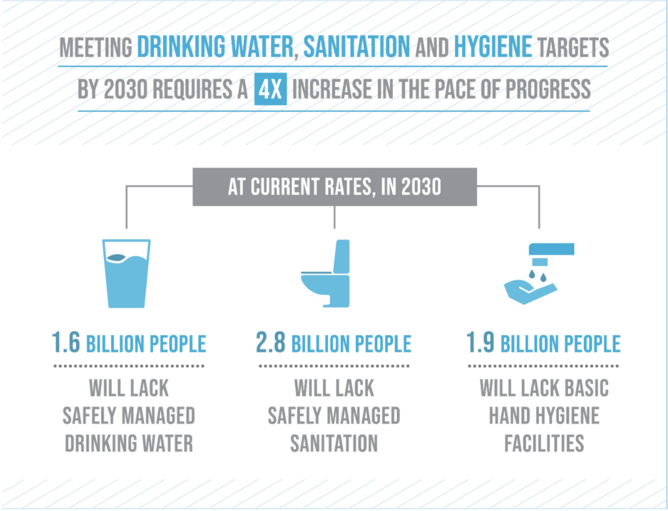 Source: United Nations
Safe drinking water and sanitation a growing global challenge
"For those who can simply turn on a tap, water may not seem like a problem," said Patrick Decker, CEO of Xylem. "But the UN 2023 Water Conference is a timely reminder that water challenges are intensifying around the world.
"The organisations making commitments today recognise these are challenges we can and must solve. Many of the essential technologies already exist, but as climate change progresses, we need more innovative solutions and accelerated implementation to increase the resilience and water-security of communities everywhere."
The pledged funds, made on World Water Day (22 March) will be used for water-related research and development and deploying new technologies.
Co-organiser Xylem is a major player in the growing water technology and security market, with revenue of US$5.5bn in 2022, and projects in 150 countries.
Smart technology from Xylem helped the Water and Sewer Utilities team in Jacksonville, Texas, to mitigate the risks from burst pipes during a winter storm. Remotely shutting off water supplies to residential customers helped protect them against flood damage, and allowed the city to better manage and maintain supply.
"Without the Xylem system, the entire city could have been without water, and our response would have been totally different," said former Jacksonville City Manager Greg Smith.