Meet Warner Bros' diversity and inclusion leader Asif Sadiq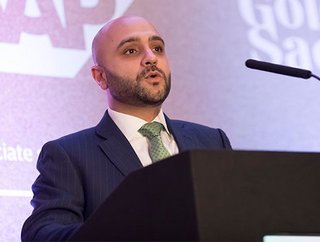 Asif Sadiq
Asif Sadiq is Chief Global Diversity & Inclusion Officer at Warner Bros and a workplace culture expert. He talks exclusively to Business Chief about DEI
Asif Sadiq, who was listed among the Best Workplace Culture Experts in the world, sat down for this exciting interview to discuss the importance of diversity and inclusion in business. The Chief Global Diversity & Inclusion Officer at Warner Bros has dedicated his entire career to DEI, a worthy pursuit considering the diverse range of people now entering the workforce. Find out more, in this Q&A with Asif Sadiq.
How can businesses create a more inclusive culture?
"There are many things companies can do, but the one thing companies should acknowledge is a phrase I recently quoted at an event which was 'diversity is not a problem that we're trying to solve, it's an opportunity we're trying to embrace'.
"If companies look at diversity and inclusion as a business opportunity, and an opportunity to make staff feel more included, then you can create sustainable long-term impact. But if you see it as an issue and as something you need to fix, then you'll never make change."
How does a lack of diversity and inclusion negatively affect a corporate team?
"I think having a lack of diversity within an environment reduces innovation. If you look at what a company's core values are, or what any company or organisation wants to achieve, it is success. Whether that be the private sector or the public sector, everyone's trying to achieve better results, better performance, better output, innovation, ideas and problem-solving.
"When you have a lack of diversity, you have what I would put as group-thinking or a certain perspective of looking at things, and that doesn't help because it doesn't create new ideas. New ideas are not born when we all think the same. So, a lack of diversity can lead to a lack of output, a lack of problem-solving, a lack of engagement with your customers, your consumers, your service users - whatever industry you're in.
"A lack of diversity can really hold an organisation back, and they won't be a big growth organisation in any way. So, diversity is crucial in that respect because it creates that momentum. But a lack of it can be quite detrimental in how sustainable a company is for the future.
Why is diversity important in leadership roles?
"Decisions are made across the organisation. There are decisions made at the lower levels, but there's also some really great, big decisions around where the direction an organisation is going in, which are made at the top. And having that diversity just helps support better decisions. It just creates a different opinion, a different view, a different perspective.
"When you look at consumers, the world isn't one group - the world is very diverse. When you look at big commercial businesses that are trying to run, or trying to engage in new markets, whether that be the Middle East, Africa and so on. If you don't have diversity within your leadership teams or within your organisation, how are you going to engage with those new markets? Or even if you take the U.K. as an example, where businesses are, during this period of time, really competing to survive and actually bring about new business.
"Then you've got the purple pound. So, the purple pound is the buying power of the disabled or differently abled community. You've got the pink pound, the buying power of the LGBTQ community. Why would you not want to engage with these diverse consumer groups that you traditionally haven't? That's a potential for generating new income. And so, from a commercial perspective it makes sense.
"Your consumers are not only one group of people, but they are also very diverse. If you don't meet the needs of all your consumers, they will not engage in your services."
How would you define a good leader?
"I think the biggest quality of any good leader is being an authentic leader and an inclusive leader. That's a phenomenon that wasn't necessarily in place many, many years ago. I still remember being on those leadership courses 10 odd years ago, and a good leader was considered a strong leader, one who doesn't take anything from anyone, and always had a particular mindset.
"I think that's changed. The world around us has changed. A great leader now is one that's humble, one that's authentic, that shows vulnerability, and doesn't have all the answers. That's what people want to see, a human leader, not a leader that they just see on paper who scares them, but a leader who they can really relate to. That is the future in my view, of true authentic leadership and success in leadership."
This exclusive interview with Asif Sadiq was conducted by Chris Tompkins.