Board members show concerning sustainability knowledge gaps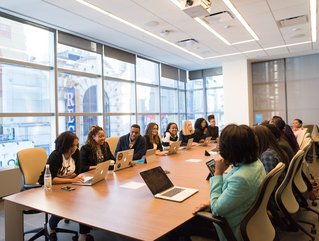 Most boards are not feeling financial pressure to act on sustainability issues
A new report from Heidrick & Struggles has revealed a clear gap between intentions and prioritisation of the ESG agenda among corporate board members
Sustainability is supposedly top of mind for C-suite executives and board members across the globe, as companies look to reduce their environmental impact and please stakeholders in the process.
Significant progress has clearly been made, but a new report from Heidrick & Struggles has revealed a clear gap between intentions and prioritisation of the ESG agenda at boardroom level.
It finds that, despite greater societal expectations on businesses in terms of ESG, most boards do not feel financial pressure to act on sustainability issues. More than two-thirds of surveyed board directors said sustainability considerations had "no effect" or a "slight effect" on financial performance.
Around 52% revealed they were acting on sustainability because it was the 'right thing to do', with a similar number (51%) citing legislative requirements.
Moreover, while a healthy majority (79%) of board members stated their board had a very clear understanding of the strategic opportunities and risks that come with increased sustainability, just 29% completely agreed they had sufficient knowledge to effectively challenge management on sustainability plans and ambitions and oversee their execution.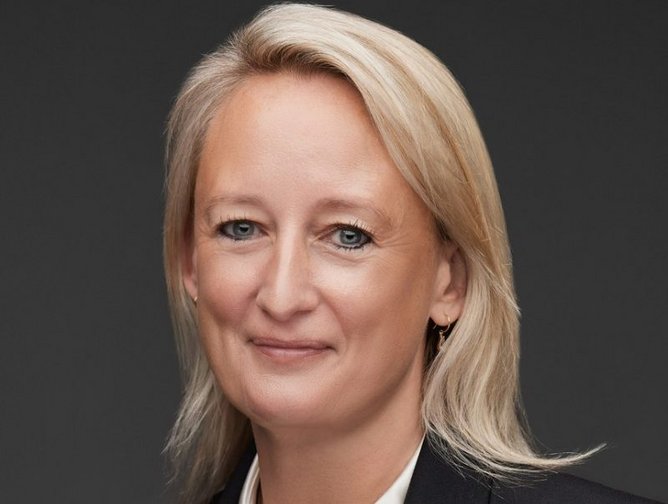 Alice Breeden, Co-Leader of the European CEO and Board Practice at Heidrick & Struggles
"The job of the board today is more challenging than in recent history," says Alice Breeden, Co-Leader of the European CEO and Board Practice at Heidrick & Struggles.
"Against the backdrop of economic uncertainty, rising social activism and critical climate targets that are slipping from reach, boards require a new breadth of expertise that far extends beyond the traditional, operational and financial health of a business.
"If progress on sustainability is to improve, it is clear that further education, broader director diversity and greater prioritisation of ESG in the boardroom must be standardised to meet the challenges of the current environment."
Stakeholder pressure motivating sustainability action
Heidrick & Struggles carried out its research in partnership with Boston Consulting Group (BCG) and the INSEAD Corporate Governance Centre, a global INSEAD centre of excellence for research, innovation and impact in corporate governance.
Researchers captured insights from 879 respondents from more than 25 countries and 19 industries. In parallel, a series of roundtables and discussions were conducted with some 200 directors in global cities.
A number of directors cited increasing expectations from capital providers, including investors, and the importance of sustainability in attracting and retaining talent as major motivators of ESG action.
However, a smaller share of about 25% see a longer-term financial risk from not integrating sustainability into business practices; 10% expect a negative impact on medium to long-term financial results, while 13% foresee a threat to survival in the medium to long-term.
"Organisations, including their boards, are completely occupied with the upcoming legislative and reporting requirements," adds Ron Soonieus, a Senior Advisor at BCG, Director in Residence at INSEAD and a co-author of the report.
"Action on sustainability is mostly driven by stakeholder pressure. This triggers risk averse and defensive behavioUr, leading to organiSations only doing the bare minimum.
"While the new rules and regulations serve a clear purpose, compliance does not guarantee the long-term success of the company. Boards struggle to see this and a fair share believe that, if they comply, sustainability is covered. Only 34% of respondents say they have a clear understanding of how long-term trends impact the future value of the company.
"Boards have a key role to play in ensuring sufficient weight is put on making sustainability an integral part of long-term strategy, and to start seeing it as a source of competitive advantage."
Read the full report: The Role of the Board in the Sustainability Era 2023
******
For more business insights, check out the latest edition of Business Chief Middle East & Africa and be sure to follow us on LinkedIn and Twitter.
You may also be interested in Business Chief EMEA.
Please also check out our upcoming event – Sustainability LIVE in London on September 6-7, 2023.
BizClik is a global provider of B2B digital media platforms that cover executive communities for CEOs, CFOs and CMOs, as well as leaders in Sustainability, Procurement & Supply Chain, Technology & AI, Cyber, FinTech & InsurTech. We also cover industries including Manufacturing, Mining, Energy, EV, Construction, Healthcare and Food & Drink.
BizClik, based in London, Dubai and New York, offers services such as content creation, advertising and sponsorship solutions, webinars and events.