Colgate-Palmolive: how diversity and inclusion drives growth
By Derek Gordon, Chief Diversity, Equity & Inclusion Officer, Colgate-Palmolive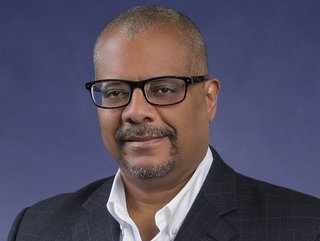 Derek Gordon, Chief Diversity, Equity & Inclusion Officer at Colgate-Palmolive
Derek Gordon, Chief DEI Officer at Colgate-Palmolive, on how companies can create growth by nurturing inclusive cultures where all people feel they belong
There's no question that diversity adds value to every organisation.
Reports continue to reinforce the notion that diverse companies generate stronger innovation, enhanced decision making, and better business results than businesses that are less diverse. When employees from all types of backgrounds, experiences and points-of-view feel included and are empowered to bring their unique ideas to the table, they bring their full selves to their work. In turn, a company's business is impacted positively.
Over the past few years, organisations across industries have accelerated their diversity, equity & inclusion efforts to advance underrepresented talent and create more inclusive organisations.

What has Colgate-Palmolive learned are the keys to a successful DE&I transformation?

Gaining buy-in from executives and employees at every level, adding performance and inclusion metrics to incentive plans, setting inclusion objectives, building the talent pipeline, and offering opportunities for continuous learning are critical to turning DE&I goals into reality.
Culture starts at the top – and needs to be integrated into your purpose and business strategy
If company leadership is not expressing the necessity of diversity and inclusion to the organisation's success, it will not be embraced as an imperative. This requires persistence and consistency.
At Colgate-Palmolive, our CEO routinely references diversity, equity & inclusion in quarterly meetings, records video segments for our annual DE&I training and asks division presidents and functional leads to present their progress toward DE&I objectives during mid-year and budget reviews. DE&I is a topic of senior leadership team meetings as well as Board Of Directors meetings each quarter. We are transparent about our aspirations and performance regarding our DE&I initiatives.
Additionally, DE&I is integrated into our purpose, values, leadership principles – and it is a transformative enabler of our Company's business growth strategy. This breadth of integration provides absolute clarity to the organisation on the importance of creating a culture of belonging – to feed our culture and our business results.
Gaining buy-in from employees
There's a common saying that 'it takes a village,' and the same can be said for achieving a diverse, equitable and inclusive workplace environment. People experience inclusiveness at the team level. Therefore, everyone has to understand that this is how we work and interact with each other.

Providing opportunities and incentives – monthly reviews of progress, internal recognitions, and other motivating strategies – help drive diversity and inclusion in an effective way to continue making measurable progress.

At Colgate, we're driven by what we call 'The Power of WE.' This collaborative spirit is born from all our employees working together to bring about meaningful change that's aligned with our passions as well as with overarching corporate DE&I goals.
One of the ways we inspire growth at Colgate-Palmolive is by incorporating DE&I measures into people managers' performance assessments, so managers at all levels are evaluated against these dimensions and incentivised to drive progress. To deliver our representation aspirations, managers are asked to establish their own annual individual objectives around building inclusiveness. Then, they're actually held accountable for those goals.
We can confidently say from experience that this approach works.

Our bi-annual global survey of employees, known as 'Colgate Connect,' evaluates what keeps Colgate employees engaged. In the 2022 survey, respondents found the statement, 'My manager supports inclusion in the workplace' 92% favourable. Additional results from our employee engagement survey place us in the top quartile of measured companies when it comes to our culture of inclusion – an important marker of our overall progress.
We can't underestimate the value of employee resource groups (ERGs) in helping to build affinity and education about under-represented groups. ERGs become the arms and legs for building awareness of the different cultures and provide a forum for allies to engage.
Building the talent pipeline
Serving diverse communities requires employing people and leaders who are also diverse. If people are to believe their organisation provides opportunity for all, they need to be able to look up and see people that are representative of themselves and their communities.

As a result, organisations need to be intentional in their efforts to seek and develop exceptional talent so they can advance within the organisation. This requires tracking people's performance, developing growth paths and plans for high potential talent and being transparent about their career opportunities.

At our Company, we've created equity programmes, including a career exposure programme for high-potential university graduates in South and East-West Africa. As of December 31, 2022, more than 40% of graduates from the programme became full-time hires and are still working with us, with over 75% being mixed race.
Our efforts to ensure that women are considered in promotion and hiring has resulted in progress in female representation at senior levels, and we have increased female representation at the executive level almost 10% in just four years.

Today, women represent 42% of Colgate's senior leaders and 58% of Colgate's research & development population, as well as occupy many roles in certain traditionally male professions, like science and finance.
Activating DE&I as a transformative growth driver
At Colgate, we think differently about diversity and we inspire our employees to do the same. As diversity comes from recognising and valuing different perspectives and life experiences, we define diversity broadly, to include other differentiators that impact performance, like personality, socioeconomic background and learning differences, so we can drive inclusiveness for everyone.

After all, our purpose as a caring, innovative growth company is to reimagine a healthier future for all.
Ensuring employees of all levels and backgrounds have access to learning and development opportunities is crucial for strengthening business results because they enable us to utilise the different skills each and every employee has to offer.

Colgate offers 'The Colgate Leadership Challenge,' a global professional leadership program for early-in-career high potentials, as well as have a Colgate Leadership at Stanford programme, which was designed specifically for senior executives and combines academic thinking with practical advice to help enhance leadership capabilities and strengthen relationships among team members.
DE&I is a journey, not a destination. It is who we are, not an initiative or set of activities. While we celebrate recent successes, it's important to remember that there can always be more to accomplish when it comes to supportive and accepting workplace environments.

When we focus on the following four key efforts, we can reimagine a more diverse, equitable and inclusive future for all people.
1) integration of DE&I into our strategies, policies and principles
2) encouraging employee engagement and accountability
3) building a robust talent pipeline
4) providing additional learning and development opportunities at every experience level