DS Smith: Sustainable Packaging Hits Targets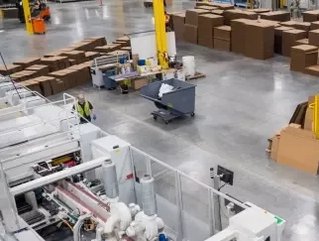 Atlanta-based packaging and paper producer DS Smith has met seven of its top sustainability targets
DS Smith has met its targets on its way to 100% recycled papers and ensured that the majority of its sites are ISO 50001-certified. The company is a global provider of fibre-based packaging and has set a mission of 'Redefining Packaging for a Changing World'. Its leaders are committed to further sustainability, with each of its sites engaging 50+ employees in community-based outreach. 
'As we continue to tackle the challenges facing our communities and the environment, we've achieved a number of our key targets, including forest management, community engagement, and designing for a circular economy', said Keith Ledbetter, DS Smith's North America Packaging and Paper Managing Director. 
What's the State of Its 2021 Sustainability Report?
'By placing sustainability at the heart of all we do, we will continue to reduce our impact on the environment', Ledbetter explained. Here's where DS Smith is currently at: 
Launched 57 biodiversity projects in local communities 

Reduced carbon emissions by 23% per ton of production compared to 2015

Installed 36,672 LED lamps at 92 global sites 

Saved 15,400+ tons of CO2

Achieved an AA ESG score—the highest grade in the industry—from MSCI 

Committed to reach

net zero emissions by 2050
What Are Its Key Sustainability Targets? 
Overall, DS Smith has made excellent progress towards its goals—far before 2030. Will it push those targets to be more ambitious? We'll have to see. For now, as Ledbetter puts it: 'We'll focus on innovative solutions that meet our customers' needs'.