Five Minutes With: Preeti Srivastav, Asahi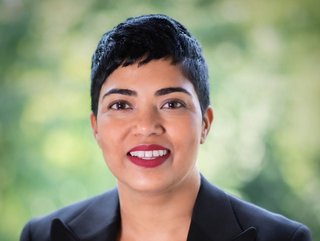 Preeti Srivastav, Group Sustainability Director at Asahi Europe & International
Business Chief speaks to Preeti Srivastav, Group Sustainability Director at Asahi Europe & International, to discuss championing women in sustainability
For the best part of 20 years, Preeti Srivastav has been an active leader in the sustainability field at some of the biggest organisations on the planet, including Infosys, KPMG, Greenpeace and EY.
These days she leads sustainability efforts at Asahi, helping the beverage giant bring sustainable products to millions of people.
Preeti believes it is vital to champion and amplify female leaders in the sustainability sector, which is one of the key factors driving forward Asahi's Legacy 2030 goals: to achieve an equal share of women in leadership roles, while becoming carbon neutral by 2040.
Here, Business Chief catches up with Preeti to discuss Asahi's clean energy strategy and the importance of championing other women in sustainability.

Tell us a bit about yourself and your career so far
I've been in the sustainability realm for over two decades and I am currently the Group Sustainability Director at Asahi Europe & International, leading the ongoing sustainability efforts of Asahi and its beer brands across the globe. This includes the development and implementation of our sustainability strategy across eight production countries, 90 export markets and more than 22 brands.
Prior to working with Asahi, I consulted on sustainability for corporations and governments as a director at Ecofys, a Nobel Prize-winning consultancy, and I am Co-Chair of the World Federation of Advertisers Planet Pledge.
How is Asahi working towards a more sustainable future?
Sustainability is nothing new for Asahi; it's something we've been committed to as being central to our business for a very long time. Our customers care about the environmental and social impact of the products they are purchasing. They want to play a positive part as much as we do, and together we can be a force for collective good.
One of the fundamental parts of our strategy is clean energy. By 2025, all our breweries in Europe will run on 100% renewable electricity. Our next key milestone will be in 2030, where our breweries will be carbon neutral and all our packaging will be 100% recyclable or reusable. In addition to this, all our ingredients will also be sustainably sourced by the end of the decade.
To hold ourselves accountable, we're working with international climate NGOs and have committed to the 1.5 degrees Celsius goals of the Science Based Targets Initiative.
Our ultimate aim is to become carbon neutral across our whole supply chain by 2050, which is why we joined the Race to Zero campaign.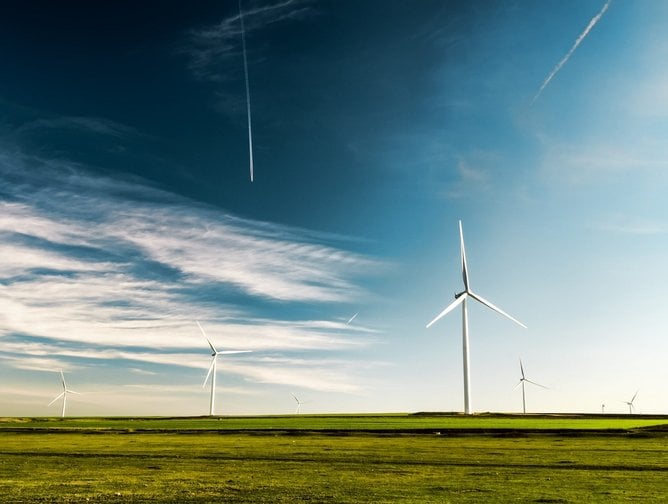 Clean energy is one of the fundamental parts of Asahi's sustainability strategy
What are the biggest challenges you face in your role?
In our industry we rely heavily on the fruits of nature, including water, hops and barley. As the earth's temperature rises and the climate changes, these ingredients are at threat. For us as a business, it becomes a constant task of reviewing the strategies we have in place to ensure they're not just adequate, but that they make a real difference.
We know that collective action is crucial – so we look to others to learn how they are tackling climate challenges, and hope others learn from our experiences as well. Our Legacy 2030 strategy was created not just to have a positive impact on the planet, but on people too – from the farmers of our high-quality ingredients to our valued customers enjoying our beers. Our aim is to create a legacy that we can be proud of, for us now and generations to come.
Is the sustainability sector heading in the right direction when it comes to championing female leaders?
Globally, women have been powerful agents of change in the fight against climate change. In recent years, we've seen even more collaboration taking place and as part of our Legacy 2030 strategy we've set a target to have an equal share of female executives in leadership by 2030, which will continue to support this growth.
With gender-equal representation we achieve better outcomes for the environment and within policy making. It's important that women like myself champion and mentor other women in sustainability and business. It is also vital to have the structures in place to uplift women and ensure they are supported to succeed and thrive. We absolutely need women in sustainability leadership roles.
When it comes to sustainability, it's not something one gender, nation or organisation can solve alone. It's a collective, collaborative effort that requires a wide variety of perspectives, experience and expertise.
What are your goals for the next 12 months?
Success for us this year will be about continuing to deliver on our ambitious commitments and providing our consumers with products with a positive environmental impact.
In some of our markets we are leading the way in the sector when it comes to sustainability. However, in others we know we need to work harder, to raise awareness and to continue making improvements. Given that we are a global company, we understand and acknowledge the due diligence for exploring options and solutions in each market separately.
We should not simply use emissions reductions as the sole measure of success. It's also about harvesting sustainable growth and driving innovation forward. We can do this by looking beyond our industry and seeing what other people are doing to create long-lasting impactful partnerships and make positive change for people and the planet.
What's the best piece of advice you've ever received?
Focus, hard work and perseverance can take you anywhere you wish – I'm a living testament of that and I know so many other women leaders who will say the same. Dream big, make your own rules and challenge the definition of success.
For me career is not an individual pursuit - dare I say that anytime you see a huge career success; you see that at the heart of it – there are spectacular fireworks of individuals that challenge and support you. So, surround yourself with brilliant, creative, inspiring women and men which, to be honest, is its own reward and is extremely motivating.
But at the end of the day, you've got to make your own kind of music. Sing your own special song. Even if nobody else sings along. That's my mantra.