8 executive moves to crypto – from mainstream to startup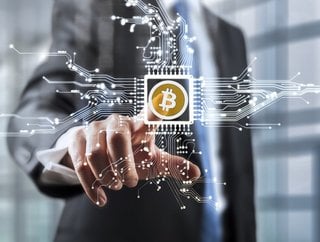 As Goldman Sachs exec Roger Bartlett jumps ship to Coinbase, we round up 8 executives who have moved from big corporation to crypto startup, and why
Last month, Goldman Sachs executive Roger Bartlett left the leading global investment bank after 16 years to join crypto exchange Coinbase, announcing on LinkedIn that it was "time to embrace the crypto economy" and that the change was a "once in a lifetime opportunity to be part of building the next stage of the digital evolution".
It's a sentiment held by many finance professionals and big tech execs, an increasing number of which – like Bartlett – are jumping ship, making the move into crypto in growing numbers, as they look to be part of, and cash in on, the rapidly rising cryptocurrency industry.
It's a critical moment for policymaking in the crypto world. In the US, President Biden has just signed an executive order addressing cryptocurrency, as the country looks towards leading regulation and innovation industry-wide, as well as securing its own digital dollar.
According to Ross Stevens, founder and executive chairman of Bitcoin financial services firm, New York Digital Investment Group (NYDIG), there is an "increasing trend of top talent voting with their feet to propel Bitcoin's inclusionary role as the De(Central) Bank, and its dual mandate as the ultimate risk-on asset and the ultimate risk-off asset".
Allure of crypto economy – decentralisation and big bucks
This uptick in executive moves is a sign of the growing allure the crypto world holds for financial executives and tech pioneers who have perhaps already amassed a fortune but are keen to be part of the next disruption.
Part of the attraction, like Bartlett said, is contributing to, and being part of, the next digital evolution. While others see the ethos of web3, which strives to decentralise power and decision making, a major pull.
And the chance to earn big and quickly is also a pull for some, with the world of crypto proving lucrative for those prepared to take the leap of faith.
A recent New York Times report revealed that more than US$28bn has been invested into crypto and blockchain startups around the world in 2021, four times as much as in 2020, and this is only expected to increase in 2022.
Who is making the move to crypto – and where?
Some executives are leaving to start their own crypto or Web3 venture, like JPMorgan Chase's best-known blockchain executive Amber Baldet, who left the bank in 2018 to do just that – co-founding decentralisation startup Clovyr. Others are joining already established and successful crypto startups like Coinbase – take Goldman Sachs former execs, Bartlett and Faryar Shirzad.
Others still are being cryptic about their crypto plans. Meta's top crypto executive David Marcus left the tech giant late last year after seven years with the firm and is taking a break before possibly starting a new venture; while blockchain exec Christine Moy, an 18-year veteran of JP Morgan, announced last month that she was leaving the bank for a new, undisclosed adventure, posting on LinkedIn, "…as for my next world-building adventure, please stay tuned".
And it's not just in the US. In the UK, Revolut's chief revenue officer Alan Chang announced this week he is exiting the British fintech to pursue a new crypto venture, according to Bloomberg. While in April last year, Konstantin Shulga, a former senior executive of Russia's largest bank, Sber, co-founded crypto-over-the-counter service Finery Markets where he is now chief executive.
Here, we spotlight eight top US executives who have made the move, from leading banks such as Goldman Sachs and Citi and big tech like Google and AWS, to move into the crypto Web3 startup industry.
1 Roger Bartlett
From Goldman Sachs to Coinbase
Last month, seasoned financier Roger Bartlett joined crypto exchange Coinbase from Goldman Sachs, following 16 years at the global investment bank. He most recently served as managing director and global co-head of operations for global markets at the bank, where he led a team of 2,500, and before that served as global head of operations for equities for almost five years. Prior to joining Goldman Sachs, Roger was VP at Credit Suisse for six years.
On announcing the move to Coinbase in a LinkedIn post, Roger stated that it was "time to embrace the crypto economy". He has joined Coinbase to lead operations, as the crypto startup eyes aggressive expansion with plans to spend up to US$5.25bn on technology and development and a goal to hire 6,000 employees in 2022, mainly in technology and development.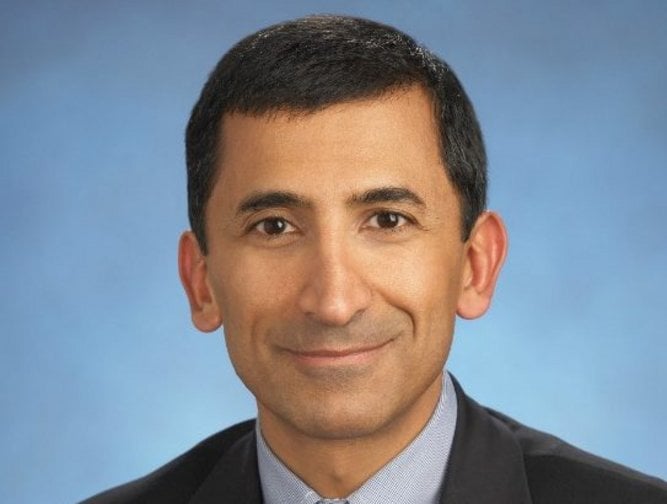 2 Faryar Shirzad
From Goldman Sachs to Coinbase
Roger Bartlett wasn't the first Goldman Sachs executive to move to Coinbase, with the crypto startup poaching former Goldman co-head of government affairs, Faryar Shirzad, as its chief policy officer in May 2021. Like Roger too, Faryar was a veteran of Goldman Sachs, having served 15 years at the investment firm.
Prior to his time at Goldman, Faryar served on the staff of the National Security Council at the White House as deputy natural security adviser for international economics affairs during the George W. Bush administration, and prior to this, he was assistant secretary for import administration at the US Department of Commerce and as international trade counsel to the US Senate Committee on Finance.
As the chief policy officer at Coinbase, Faryar is responsible for heading the crypto exchange's lobbying efforts, working with lawmakers, regulators and other policy experts to unlock the full potential of the crypto-economy. His efforts at Coinbase since June 2021 have no doubt contributed to the recent signing by US President Biden of an executive order to review the risks and benefits of cryptocurrencies.
3 Sabrina Wilson
From Citi to Copper.co
This month, seasoned financier Sabrina Wilson is leaving behind more than two decades of leadership experience at some of the world's leading traditional financial institutions, having served at Citi, Deutsche Bank, Goldman Sachs and JP Morgan, to enter the burgeoning crypto space – as COO of leading crypto-asset technology provider for institutions, Copper.co.
Sabrina has extensive financial experience, working all over the world, from New York to London, most recently spending four years at Citi in London as global co-head of the futures, OTC clearing and FX prime brokerage businesses. Prior to Citi, she served as European clearing head and global head of exchange traded derivatives electronic execution at Deutsche Bank; spent three years as executive director of global electronic trading at Goldman Sachs; and seven years with JPMorgan in New York as head of North America electronic trading. She also founded and ran her own real asset investment company and has a master's degree in economics and finance.
Joining digital asset custody and trading infrastructure provider Copper.co, Sabrina will lead the firm's operations and serve its growing client-base, as tier 1 banks and financial institutions continue to allocate funds to digital assets. Having had experience with various regulatory changes, Sabrina is well-placed to steer Copper through the constantly changing environment of global crypto regulations.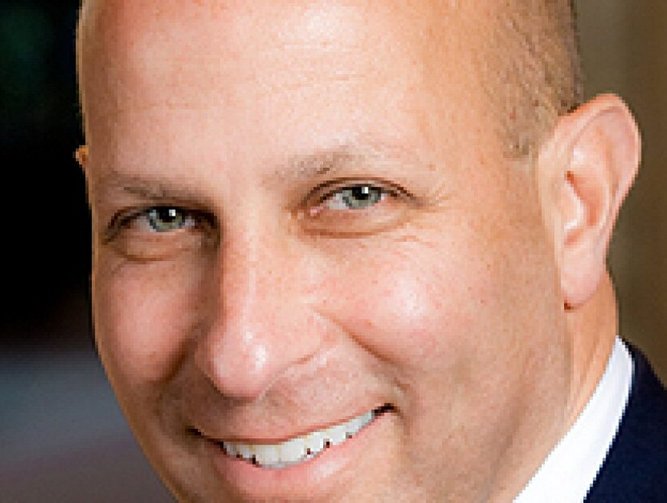 4 Jon Kaplan
From Pinterest to FalconX
Last month, long-time tech executive and former Google VP Jon Kaplan left Pinterest after six years to join crypto platform FalconX as head of revenue.
Jon has spent the last six years as chief revenue officer at Pinterest, responsible for the firm's global revenue operations, with revenue growing from US$100m to over US$2.5bn under his leadership. Prior to that, he spent 12 years at Google, serving as VP of US sales, and responsible for a multi-billion-dollar business including Google Search and YouTube. He kicked off his career as one of the first business at Economist.com, where he spent four years growing it from a startup to a significant part of The Economist Group's revenue. He is a marketing graduate.
As head of revenue at FalconX, Jon is responsible for scaling revenue function, and along with the rest of the executive team will help to expand the platform and solutions offered to institutional clients.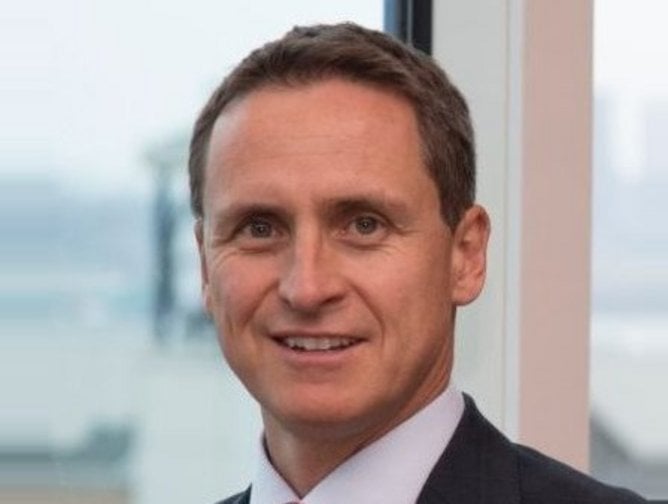 5 John Dalby
From Bridgewater to NYDIG
In May 2021, John Dalby, former chief financial officer of the world's largest hedge fund Bridgewater Associates, jumped ship to Bitcoin financial services firm New York Digital Investment Group (NYDIG), where he has served as CFO for the last nine months.
With nearly three decades of experience in capital markets, asset management and financial services, John is a senior finance and risk executive with more than 20 years of CFO leadership across various investment companies, most recently serving as CFO of Bridgewater Associates before his move to NYDIG.
John began his career with Ernst & Young in South Africa as analyst before moving to UBS Investment Bank where he spent 22 years in London and New York and held numerous leadership roles including CFO of equities for the EMEA region. He spent several years as COO and CFO of the UBS StabFund, managing a US$40bn stability fund portfolio, and four years as CFO and chief risk officer for UBS Wealth Management Americas before becoming CFO of UBS Americas.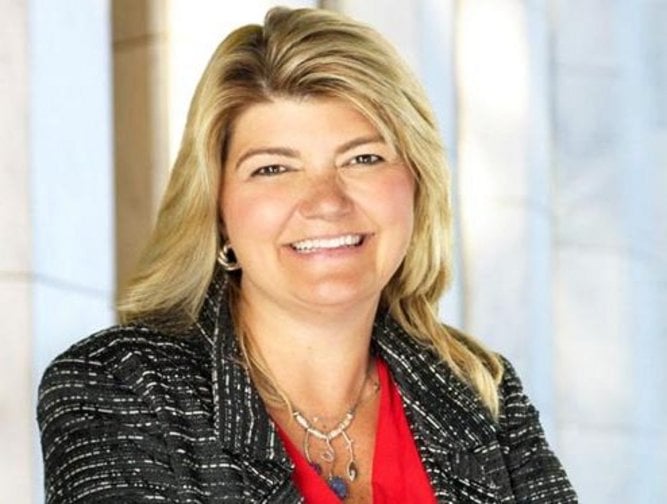 6 Sandy Carter
From AWS to Unstoppable Domains
In December, Sandy Carter left her job as vice president of Amazon's cloud computing unit AWS, announcing in a Linkedin post that she was joining crypto technology company, Unstoppable Domains.
Sandy ran the public sector team at AWS for nearly five years, and is well known throughout the channel partner community and business world at large. She has been named in Powerful Women lists by both CNN and Fortune. An advocate for women in tech, she serves as an adjunct professor at Carnegie Mellon Silicon Valley, teaching marketing, innovation and leadership and is chairman of the board for Girls in Tech. She holds an MBA from Harvard.
Prior to AWS, Sandy worked at IBM for more than 16 years, in the emerging technology group, most recently serving as general manager of ecosystems and startups where she drove more than 7,700 startups on the cloud. She also spent nearly nine years at IBM as chief marketing officer, WebSphere, and another four years as CMO, Tivoli.
Sandy is now VP of business development and channel chief of the San Francisco-based Web3 startup, which sees itself as a gateway to the decentralised web, selling website addresses that sit on the blockchain, with a current focus on NFT domain names. She is in responsible for driving new partnerships and integrations for Web 3.0.
7 Brett Harrison
From Citadel Securities to FTX
Just under a year ago, Brett Harrison, a senior technology executive at Wall Street firm Citadel Securities was poached by cryptocurrency exchange operator FTX.US to become its first president.
With expertise in developing trading technology, Brett spent much of his career developing the algorithmic trading system for market maker Jane Street where he began as an intern becoming head of trading systems technology. Following several years at Headlands Technologies, Brett spent two years at Citadel, most recently serving as head of semi-systematic technology overseeing a team of more than 100 engineers. A Harvard graduate, he has a master's in computer science.
As president of FTX.US, which launched in May 2020, Brett is in charge of helping the exchange scale out and grow into the most trusted digital currency trading platform and exchange in the US market, and to take on leading US crypto exchanges like Coinbase and Kraken.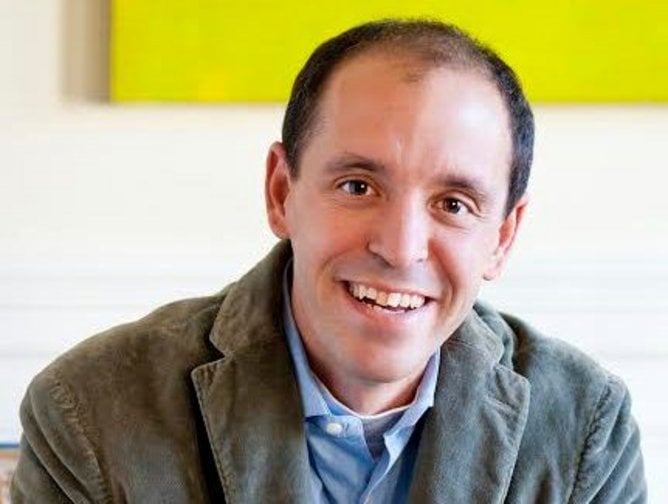 8 Chris Lehane
From Airbnb to crypto venture capital fund
Last month, former Airbnb executive Chris Lehane announced that he was leaving the home-sharing giant for the role of chief strategy officer at a crypto venture fund based in Silicon Valley. While he didn't name the startup, he did say it focuses on early-stage and growth-stage startups across all layers of web3.
A policy veteran and former Clinton administration official, Chris has spent the last seven years as senior vice president of policy and communications, working with governments to build a regulatory framework for online accommodation marketplaces, as well as lead communications, home-sharing giant doing just that, as.
Prior to Airbnb, Chris, who is a Harvard Law graduate, was an official in President Bill Clinton's White House, before becoming press secretary of Al Gore's 2000 presidential campaign. Chris plans to his advocacy talents and policy expertise to help mainstream crypto products and web3 startups.