BlackBerry Redefines Itself for the 21st Century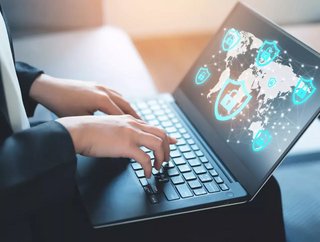 Beating Wall Street estimates, BlackBerry recently reported increased demand for its QNX operating software and cybersecurity products
On Thursday, Canadian security software supplier BlackBerry surpassed Wall Street estimates for its quarterly revenue. This takes the company one step closer to being the world's leading provider of secure end-to-end mobility solutions—its new mission. After analysts predicted its first-quarter revenues at US$171.25mn, it finished the quarter with a total of US$174mn, with shares up 90% over the past year. To explain its recent success, BlackBerry highlighted increased demand for its cybersecurity and QNX operating software. 
What Are Its Best-Selling Products? 
No, it's no longer cell phones. Instead, BlackBerry leads the market in cybersecurity. Ever since businesses have adopted cloud computing and moved to remote work, cyber threats have increased—and recent high-profile ransoms such as those paid by Colonial Pipeline and JBS Foods have companies worried. According to Frost and Sullivan, Blackberry is well-positioned to secure all IoT endpoints, in addition to over 96% of current cyber threats. All of the G7 governments (Canada, France, Germany, Italy, Japan, the UK, and the US) rely on its software, as well as 45 companies in the Fortune 500. 
Furthermore, BlackBerry now sells critical software for electric vehicles. The company already secures more than 500 million endpoints, including more than 195 million vehicles. They've now designed solutions for 23 of the top 25 global EV automakers, which represents 68% of total EV production. Said a proud Ottawa citizen: "The self-driving car—equipped with BlackBerry QNX software—is no mere hunk of metal. It's the culmination of years of innovation and effort, a source of futuristic inspiration'. 
How Did BlackBerry Get Here? 
Cue a brief history of the company's milestones, courtesy of Reuters: 
1985.

Mike Lazaridis and Douglas Fregin co-found

Research In Motion (RIM)

as an electronics and computer science business based in Waterloo, Ontario. 

1994

. RIM launches a handheld point-of-sale card reader, which verifies debit and credit transactions directly to a bank.

1997.

RIM lists on the

Toronto Stock Exchange

, raising more than $115 million.

1999.

RIM launches a rebranded BlackBerry email service across North America, offering the first wireless device to sync with corporate email systems. 

2004.

RIM's subscriber base surpasses 1 million BlackBerry users.

2012.

The CEO promises a strategic overhaul as RIM reports a slump in BlackBerry shipments.

2013.

The company formally unveils the

BlackBerry 10

at a glitzy launch event in New York, with simultaneous gatherings in other cities around the world. In conjunction with the launch, its CEO announces that the company is changing its name to BlackBerry. 
How Has It Remained Relevant? 
For those of you who thought BlackBerry had grown obsolete, nothing could be further from the truth. In fact, the company has spent the last decade reinventing itself from a phone company into a top security software and services provider. The following represents a handful of Blackberry's recent FY21 achievements: 
Authored and received grants for 2,000 new patents 

Managed 18 major development centres in 7 countries 

Prevented over 165 million malware-based cyberattacks
Endpoint security, transport asset tracking, embedded systems—BlackBerry, rather than growing obsolete, has expanded into cutting-edge technologies. CNNMoney summed it up: 'It's time to get the image of people in the late '90s frantically typing on their CrackBerries out of your head. That's BlackBerry's past. Software and services that BlackBerry makes for other companies is its future. And it looks like a bright one'.