Blackberry's Acquisition of Secusmart a 'Smart Move' Say Analysts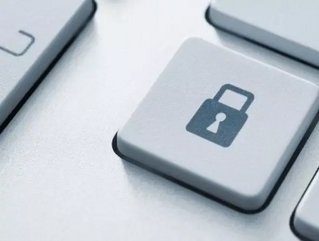 Blackberry has signed an agreement today to purchase Secusmart, a leader in secure communications for governments, defense ministries and corporations alike. On Secusmart's website it says, "The past few years have shown that the future will be all about security."
Blackberry CEO, John Chen said buying Secusmart addresses growing concerns about threats to individual privacy and national security.
"We are always improving our security solutions to keep up with the growing complexity of enterprise mobility, with devices being used for more critical tasks and to store more critical information, and security attacks becoming more sophisticated," Chen said Tuesday in a news release.
Financial details of the acquisition have not yet been disclosed and Blackberry said that some terms – including regulatory approval – need to be finalized.
The move positions Blackberry against competitors like Apple and Samsung, which have been making inroads into mobile security for some time, an area that Blackberry once almost exclusively dominated.
Reputation management expert Ken Wisnefski told Business Review Canada, "People are becoming more aware that as they move more of their life online, they become more and more vulnerable.  Blackberry's purchase of Secusmart's high-security voice and data encryption and anti-eavesdropping tech goes a long way to addressing those concerns.  It also shows that Blackberry is a company that thinks security is as important as its users do."
Secusmart provides high-level voice and data encryption for governments, businesses and telecommunications service providers. The company developed special technology for Blackberry 10 phones that were distributed to several German government agencies, ministries and leaders such as Angela Merkel.
Corporate security has become a hot topic in recent months as more and more data is collected online. With more government agencies and businesses relying on smartphones to transfer confidential information, the likelihood of third parties obtaining private information has increased. "Corporations, governments and practically everyone else cares about privacy and security when it comes to their sensitive information, but today's online mobile world can make it seem almost unrealistic to secure all of that information," said Wisnefski.
Secusmart managing director Hans-Christoph Quelle said, "We see significant opportunities to introduce Secusmart's solutions to more of Blackberry's government and enterprise customers around the world."
While it wasn't immediately clear how BlackBerry benefits from having Secusmart under its umbrella, the security developer could help build an all-encompassing infrastructure that would be the foundation of Blackberry's future.
"In the past couple years, while it has been apparent that Blackberry was losing serious ground in mobile device market, it has also become apparent that eavesdropping and security is more rampant than anyone had previously thought.  If Blackberry can create capable devices that people want, this serious effort to reassure folks that someone is looking out for their mobile security could generate huge value and win them back a sizable share of the market," says Wisnefski.