Five Minutes With: Spenser Skates, CEO of Amplitude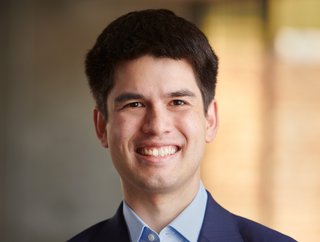 Spenser Skates, CEO of Amplitude
Business Chief catches up with Spenser Skates, CEO of Amplitude, to discuss economic uncertainty, generative AI and his goals for the next 18 months
Spenser Skates, CEO and Co-founder, freely admits that Amplitude was born out of a failed start-up called Sonalight.
But it was while creating Sonalight that Spenser and his MIT classmate, Curtis Liu, made an important discovery: companies had pretty much no idea how customers were using their products.
Together they created a solution in the form of Amplitude which, today, is for product teams what Salesforce is for sales team.
Now more than ever, companies are thinking about how to do more with less and need to show a return on every penny spent, putting the San Francisco-based firm in a great position to help clients reduce costs and drive efficient, sustainable growth.
Here, Business Chief catches up with Spenser to discuss how he is taking steps to level up the business, the growing importance of generative AI and his goals for the next 18 months.
Tell us a bit about yourself and your career so far
When I graduated from MIT in 2010, I was excited by the possibility of building something from scratch. I worked as an algorithmic trader at DRW Trading Group while I figured out what this big idea could be. Curtis Liu (my friend and former classmate) and I went through a lot of ideas before ultimately landing on a talk-to-text app called Sonalight. We didn't know it at the time but, while building Sonalight, we were laying the ground for what would eventually become Amplitude. Today, Amplitude is publicly traded (Nasdaq: AMPL), with more than US$238M in ARR and more than 650 employees across the globe.
For those who don't know, how would you describe Amplitude and the company's core activities?
Amplitude helps teams build better products by helping them understand what users are doing inside their product. Leaders at even the most innovative companies often say they can't answer questions like: What do our customers love? Where do they get stuck? What keeps them coming back? This is where Amplitude's value lies.
Our digital analytics platform allows our customers to understand the experiences happening in their products. Customers can easily uncover insights around important metrics like conversion, engagement and retention from data they can trust. They can iterate and experiment with new product features and better understand their customer audiences. And probably most importantly to time-strapped teams, we provide this all in a self-serve manner, so everyone – even non-technical teams like sales and marketing – can identify and leverage key insights.
What inspired you to create Amplitude?
The idea for Amplitude actually came about from a failed start-up attempt. When Curtis [Liu, co-founder and CTO] and I were building our text-to-voice app, Sonalight, we realised we were ultimately too early for that market. But it wasn't all for nothing. While building Sonalight, we made an important discovery: most companies had no idea how their customers were using their products. We had built a platform to give us visibility into which Sonalight features our users liked, where they were getting stuck, etc. We realised that the solution was actually more valuable than Sonalight itself. So we shut down Sonalight and put all our focus into the solution – Amplitude.
How tough the last few years have been for Amplitude, given the pandemic, global economic uncertainty and difficulties facing Silicon Valley?
From a business standpoint, while the pandemic fueled the growth of digital products, we're not immune to the current market's impact. We're taking this time to be deliberate about levelling up every area of our business, including executive leadership and GTM execution. I'm incredibly confident in the opportunity ahead. The demand for digital analytics remains strong; we're just scratching the surface of our category.
What are your main duties in your role as CEO of Amplitude? And what are the biggest challenges you face?
As CEO, I am responsible for setting the strategic vision of the business, but I am also responsible for making sure we have the right executive team in place. This means hiring leaders who have the skills and experience needed to guide Amplitude into our next phase of growth. It's a part of my job I love but, admittedly, wasn't always good at. In the past year, we've brought on seasoned executives in Thomas Hansen, our President, as well as our Chief Human Resources Officer KJ Johnson, CFO Criss Harms and Chief Revenue Officer Nate Crook. They have already made a huge impact in setting us up for success, not just this year but for years to come.
How is artificial intelligence levelling the playing field for digital products? What does AI mean for the future of product building?
AI is going to completely transform product building, and we couldn't be more excited about it at Amplitude. The last big struggle of the product development process is understanding what people want. With digital products, you have massive datasets giving you insights into what people want, but it isn't really being used to its full extent because it takes a ton of time and analysis to go through it. Generative AI changes that. Now, users can navigate complex workflows with simple natural language interfaces, surfacing insights in a self-serve manner.
The main thing to remember, as every company figures out how to make AI work for them, is that it's the data that's the most important piece. It won't be about having the best machine learning models or algorithms; it will be about the proprietary datasets and the value that data brings.
What's your favourite thing about working at Amplitude?
We get to work with so many incredible companies at Amplitude. I love hearing how Fender boosted app conversions by 27% or how Le Monde used Amplitude to increase online subscriptions by 20%. It's a challenging economic market right now, so knowing how we're helping our customers increase conversions and revenue is one of my favourite things about leading Amplitude.
What professional goals do you have for the next 12-18 months?
We want to continue helping companies everywhere build amazing products that fuel their growth. Nothing makes me happier than seeing our customers win. This means making Amplitude even more accessible to any user – whether they're an analytics veteran or a first-time user. We know that the companies that invest in their product now will build long-term durability and differentiation in their markets. We want to give them all the tools they need to see just how those product investments are supporting their business goals.