New report could affect Quebec's uranium mining industry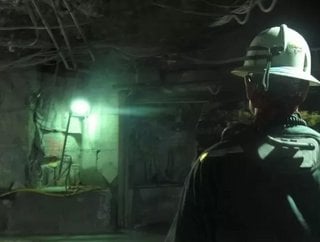 Quebec's uranium mining industry took a blow last week as a new report on uranium mining and exploration in the province resulted in a negative recommendation.
According to Mining Global, the report by Bureau d'audiences publiques sur l'environnement (BAPE) cited too many uncertainties and unanswered questions regarding the risks posed by uranium mining to human health and the environment.
"These uncertainties are compounded by the radioactivity of uranium residues, which may remain problematic for thousands of years," the agency wrote.
• Related content: Quebec in Last Place Regarding Entrepreneurship, Economic Growth
The year-long, 626-page report said uranium mining in the province is far from reaching social and political consensus due to scientific uncertainty and gaps in technological knowledge. The report concluded that "it would be counterindicated, [or ill-advised] in the present context, to allow uranium mining operations in Québec."
Quebec's government could ultimately decide to temporarily or permanently suspend the local uranium industry.
The condemning remarks caused outrage among many Canadians. Michael Binder, president of the Canadian Nuclear Safety Commission (CNSC) told World Nuclear News the BAPE's report has conclusions and recommendations that "lack scientific basis and rigor."
"The BAPE's decision to continue to question the long-standing science and proven safe track record of modern uranium mining is misleading Quebecers and all Canadians," said Binder.
• Related content: Saskatchewan mining sector affected by wildfires - How will this change the future?
"To suggest that uranium mining is unsafe is to imply that the CNSC and the government of Saskatchewan have been irresponsible in their approval and oversight of the uranium mines of Canada for the last 30 years."
The report does keep the door open for uranium mining in Quebec, revealing the safety framework for the province to follow if it chose to open the door to uranium mining. The three requirements include: securing social acceptance, making sustained efforts to gain knowledge with the aim of closing scientific knowledge gaps and technological and uncertainties, and taking the time required to formulate and adopt a legal framework for uranium mining through harmonized rules with federal legislation.
The Quebec government said Friday that an interdepartmental committee would be set up to analyze the findings.
"We see that the exploration and exploitation of uranium causes concern and we are committed to making informed decisions that take into account the impact that such activities may have on the environment, and on the economic and social environment of local and Indigenous communities," said Quebec's Environment Minister David Heurtel in a statement.
"In Quebec, the development of our resources must be done responsibly — never at the expense of the security of the population or the quality of our communities."
Canada is currently the second-largest uranium producer behind Kazakhstan and ahead of Australia. 
Let's Connect!