Re-evaluating business strategies in an unstable economy
By Jeff Hoyle, EVP Global Aero, Space and Defence at Expleo Group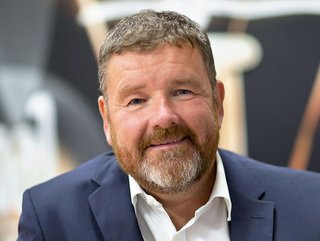 Jeff Hoyle, EVP Global Aero, Space and Defence at Expleo Group
Amid economic uncertainty and ongoing layoffs in the technology industry, Jeff Hoyle, EVP Global Aero, Space and Defence at Expleo Group, offers his advice
Many tech companies that went on a hiring spree in the past couple of years are now heading in the opposite direction, as global instability and an impending economic downturn have led many to re-evaluate their approach. But as potential lay-offs in big tech continue, fuelled both by fear of an impending recession and the shifting demands of technological advancement, it's easy to forget the importance of recruiting and retaining valuable talent – which is still top of mind for many high-performing companies.
During times of uncertainty, some businesses may see valuations soften while they struggle to manage increased costs. However, this does not necessarily signal a crisis. Instead, this is an opportunity for many business leaders to re-evaluate their company's growth strategy. For instance, in the summer of 2020 as the pandemic hit, Expleo embarked on a journey to drive growth via a comprehensive transformation strategy – which led to increased turnover in the years that followed.
While our success is primarily driven by providing continued strategic partnership to aerospace and automotive clients as they rebounded from COVID-19, we are also experiencing a growing demand for digital expertise and innovation. This shows that more companies are now looking to improve their operational agility, technological innovation, and process efficiency to remain competitive.
However, as businesses continue to navigate the challenges presented by an unstable global economy, it is time to adopt an organisational strategy that creates a more diverse workforce while also embracing the right enablers. In this piece, I'll explore how business leaders can carefully consider these people-focused elements while implementing a business transformation strategy with digitalisation at its core.
Understanding the changing future of work
Post pandemic, the labour market has seen record numbers of employees leaving organisations, in what was termed 'the reat resignation'. Even as businesses strived to return to a new normal, employees desire for job mobility has continued to increase, leading to many organisations struggling to retain and attract talent in a hypercompetitive market.
And while the pandemic gave employees the time and space to re-evaluate their careers, it also gave the businesses with one eye on agility the opportunity to re-examine their hiring strategies and adapt to the fast-moving labour market.
Today, as business seek to adopt disruptive technologies and transform their operations, many are struggling to find the right talent to leverage these technological advancements. As one generation of workers nears retirement, the following generations will need to build the experience and technical expertise required to drive business innovation. At the core of this should be an understanding of technologies such as Artificial Intelligence (AI) and Robotic Process Automation (RPA), depending on the sector the organisation operates in.
Meeting Gen Z's expectations in the workplace
To navigate challenges with securing talent, business leaders also need to adopt and implement initiatives that are in line with the shifting personal, societal, and environmental values of different generations as they enter the workforce.
For example, Gen Z, the next generation to enter the workforce after Millennials, have always existed in the digital world and possess a different mindset to previous generations where they demand greater personalisation and clearer paths in terms of career development. They also expect the workplace to be as diverse as the world they live in – with representation across genders, ethnicities, and orientations.
To recruit and retain Gen Z talent, employers should consider investing in refreshing their training and leadership development programs to allow employees to build skillsets in disruptive tech that matter to them. And, by establishing internal apprenticeship programs, companies can leverage the expertise of their experienced employees to mentor Gen Z in the workplace and create generational harmony.
By adopting an approach that tailored to the demographics of their workforce, employers can effectively engage and support employees while boosting retention across the business. Ultimately, when people leave a company, it can be a costly to backfill a role and it can impact overall team morale - investing in a proactive approach to reducing attrition is highly beneficial.
Businesses should also rethink their talent model to build greater diversity in their teams and skillsets. This can include tapping into all talent pools including independent contractors, crowdsourcing and even gig workers, when the model requires it. This can help organisations to adopt varied skillsets while resolving talent resourcing issues in the short-term.
Enhancing business innovation via cross-fertilisation
From a business perspective, cross-fertilisation involves transferring insights and technologies between various industries to facilitate innovation.
For example, we have realised that despite the differences in process and industry, good practices in the automotive industry have been a source of inspiration for the aerospace sector.
As air travel continues to recover from the impact of the pandemic, it is estimated that more than 38,000 new aircraft are expected to be sold over the next 20 years to meet growing demand. This brings challenges around complying with high safety requirements and improving the quality of products, while also ensuring competitive pricing strategies. From our previous experience working with businesses in the automotive sector, we know that industry has already addressed similar challenges and under similar circumstances – that of rising demand and fierce competition between manufacturers. Although production and market constraints are by no means identical across these industries, the cross-fertilisation of practices and solutions from automotive to aerospace is providing effective solutions to the latter's productivity and competitivity challenges.
However, the success of cross-fertilisation depends on the ability of those involved to grasp the various aspects of technological, organisational and cultural change. A period of training in how to use new tools and apply procedures, coupled with an increased awareness of the importance of supporting operational teams through this change, is required for its overall success.
Integration and evolution
At its core, cross-fertilisation is not about copying and pasting technologies or methods from one industry to another. It is the integration of people's industry knowledge – of product, environment, specialist skills, stakeholders, and challenges - which gives meaning and direction to this approach.
Alongside this, the future of work now demands that employers should look to diversify its talent base and job roles to match the growing expectations of new generations. Rather than recruiting for cookie-cutter roles, businesses should focus on hiring talent with a broad range of skillsets who are capable of effectively adjusting to shifting market conditions and customer needs. Any company that wants to grow and diversify amid the current economic landscape will need to combine this people-focused strategy while embracing technological innovation and digitalisation.
Jeff Hoyle is EVP, Global Aero, Space and Defence at Expleo Group