Rogers and Shaw Team up to Challenge Netflix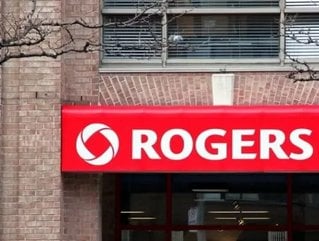 Rogers Communications will soon launch Shomi, a subscription video-on-demand service that the company has created to compete with Netflix.

In a joint venture between Rogers and Shaw Communications, Shomi will feature 11,000 hours of TV shows, 1,200 movie titles and 340 TV shows ready to be streamed.  The service will be available on several platforms, including tablet, mobile, online, Xbox 360 and set-top boxes.

The $8.99 monthly subscription fee takes aim at Netflix, which currently costs $7.99 per month but is set to raise its prices.

Rogers and Shaw are emphasizing the advantages of the service's recommendations, with suggestions supposedly mimicking those that video store clerks once provided.

"Yes we have the algorithms, but you can't create emotion through code," said Keith Pelley, Rogers Media President, at the service's launch event in Toronto. "The approach that we've taken with our entertainment experts is not something to be taken lightly."

Netflix has an advantage considering how long it has been providing streaming services to its customers.  But Rogers and Shaw believe that consumers can support more than one subscription service.

Rogers and Shaw have the advantage in regard to content negotiations.  The two companies have direct access to multiple platforms and distribution points.  This enables them to offer a studio a package deal for its content across several platforms, which Netflix cannot do.

The companies are pressing that content advantage, offering titles that already run on Rogers' channels.  Their existing relationships with content owners or their outright ownership makes licensing easier.  Earlier this year, trade publication Cartt.ca reported that Rogers had spent $100 million on licensing in advance of Shomi's launch.

"We are major rights-buyers as we speak and significant players in that game, so I think the opportunity to use that leverage and that experience and those relationships and add to it another layer of rights that can be used on Shomi is a logical extension of what we're doing," Barbara Williams, Senior Vice President of Content at Shaw Media told Canadian Business News.

Cable TV subscribers account for just under a third of Roger's earnings and are increasingly tuning out, preferring to get their movies and shows from streaming services.  Enforced cable unbundling by the CRTC would also hurt the company's profits.

Rogers and Shaw believe that Shomi will complement their existing services.

"The fact that its offered on the set-top box is not only something that consumers were really clear with us that they wanted, but it makes it a very different opportunity than what Netflix is and it actually keeps people engaged in that cable subscription," said Williams.