Top 5 Security Software Systems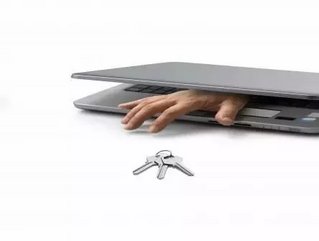 With countless, deadly viruses penetrating the internet, downloading a software system to protect your computer is extremely vital in allowing a company to run smoothly. Of course like anything other necessities, when it comes to security software consumers have a bevy of choices. There's McAfee, Norton and AVG, long time established top names in security software. There are other lesser known products that are just as, if not more, effective than the big dogs.
 
Which one is the right one? There's probably no right answer but Business Review USA will certainly give it a shot. Here are our Top 5 Security Systems.
 
1. Kaspersky Internet Security 2010

A relative newcomer to the security software game, Kaspersky has gained steam in the last few years. Kaspersky is a little more expensive than some of the other security software systems (although if you do some searching, you can find it for approximately $20). However, it's one of the best and also with it, one license can run on three computers (thus it's actually a lot cheaper for small business owners). Easy installation is only one reason for its high marks. Its performance is bar-none, its Urgen Detection System is one of the best real-time virus deteciton systems out there. It uses the anonymous data of 10 million Kaspersky customers who voluntarily submitted their system to be scanned by Kaspersky's central servers for analysis. For this reason, it seems to be the most effective.


2. AVG  9.0 

One of the most popular anti-virus internet security software companies around, AVG has been delivering the goods for a while now. Currently you can download AVG 9.0 for free on its website. This software has been generally consistent with the same interface and having used previous renditions, that's a good thing. While AVG's latest is the fastest version yet, it's still not the speediest on the market. Nonetheless, it's probably the most effective. With AVG's LinkScanner, real time protection is available. As soon as you click on a link, LinkScanner determines if there is a nasty virus hiding in there. This is definitely something you can get used to.

3. McAfee 2010 

Unlike AVG, which has stayed fairly consistent, McAfee has undergone drastic changes to improve its place in the market. On name value alone, McAfee is one of the biggest in the security game. However, many experts have panned some of its earlier products for unreliability and confusing interface. The latest 2010 version of McAfee has a much easier to navigate interface. Similar to AVG's LinkScanner, McAfee has an Active Protection (Artermis) to detect problems as soon as they occur. However, one advantage to McAfee's is it's faster and doesn't slow down your computer. Anti-theft is another thing that McAfee thrives at, its Anti-Theft File Protection password protects vital information on your PC.

4. Norton 2010 

One of the biggest issues people have had in the past with Symantec's Norton products was its lethargic processing, which would often slow up the whole computer. In their 2009 version, Norton made a decent amount of progress on this problem. In 2010, they've modified it even further to improve its efficiency. A new behavioral detection engine called Quorum has increased the software's protection capabilities. One of Norton's biggest strengths is the fact it's not that complicated. Many other antivirus software systems will confuse you to death with their threat explanations. Norton is not like that, it's pretty easy to understand what the problem is when you're dealing with their software. Norton offers a free 30-day trial for anyone who wants to give a try.

5. IOBit Security 360 

The relative unknown of the group is one of the most effective software security systems. This free software is extremely fast, effective and features a user friendly interface. The software's exceptional "Dual-Core" engine and the heuristic malware detection, has helped IOBit detect the most complicated spam, malware and viruses on the internet. Again, the best part is how easy it is to use. The main interface screen has four tabs: overview, scan, protection and tools. With the tools tab, users get various security tools like a Passive Defense that disables cookies in Firefox and Internet Explorer and ActiveX in IE as well as an Unlock and Delete tool for getting rid of files your system thinks are in use.