Who is Mark Thompson, CNN Worldwide's new CEO?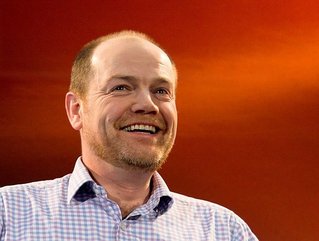 Mark Thompson, Director General of the BBC from 2004-2012, has been named as CNN Worldwide's new CEO. Pic: Ted Perchick, CC BY2.0
A veteran of the news industry, with leadership roles at the BBC and New York Times, Mark Thompson is tasked with transforming CNN's fortunes
CNN Worldwide has announced Mark Thompson, a 40-plus-year veteran of the news business, as its new CEO. A former President and CEO of the New York Times and Director General of the BBC, Thompson has a formidable reputation as a programmer, editorial leader and successful business innovator.
"There isn't a more experienced, respected or capable executive in the news business today than Mark, and we are thrilled to have him join our team and lead CNN Worldwide into the future," said David Zaslav, Chief Executive Officer of Warner Bros. Discovery - CNN's parent company. "Mark is a true innovator who has transformed for the digital age two of the world's most respected news organisations. His strategic vision, track record in transformational leadership and sheer passion for news make him a formidable force for CNN and journalism at this pivotal time."
A long career at the BBC
Mark Thompson began his long BBC career in 1979 as a production trainee. He worked on programmes including Nationwide and Newsnight before becoming Editor of the Nine O'Clock News and Panorama. In 1992 he became Head of Features, then Head of Factual in 1994, Controller of BBC2 in 1996, Director of Nations and Regions in 1996 and Director of Television in 2000.
He left the BBC in 2002 to become Chief Executive of Channel 4, but returned to the corporation when he was appointed Director General in May 2004.
Holding this position until 2012, Thompson presided over one of the world's biggest newsrooms as well as scores of national and international TV and radio services and extensive global digital news assets. He led the development of the BBC iPlayer, the world's first streaming service from a major broadcaster, expanded web and smartphone services from news to education to entertainment, and oversaw coverage of the biggest events of the time from the global financial crisis of 2008-09 to the 2012 Olympic Games in London.

How Thompson transformed The New York Times
As President and CEO of The New York Times from 2012-2020, Thompson led the creation of the world's largest and most successful digital business to date, increasing paid digital subscriptions to the Times tenfold and more than doubling the company's total digital revenues. During his tenure, there were also stand-out innovations in podcasting (The Daily) and life-style and features content (NYT Cooking, NYT Games, Wirecutter).
Thompson has served as Chairman of Ancestry since December 2020.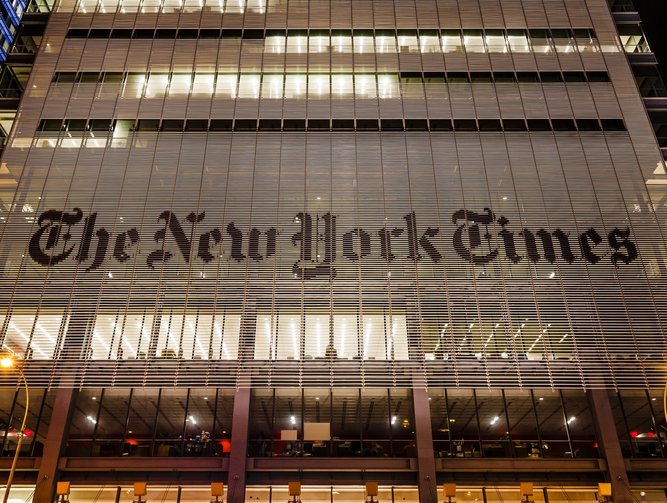 Thompson is credited for transforming the fortunes of The New York Times while he served as its President and CEO
In his new role, Thompson will lead CNN's strategy, operations and business units, including its global portfolio of networks, channels and programming across broadcast, streaming and digital as well as CNN's approximately 4,000 employees worldwide. He will act as editor-in-chief, ultimately responsible for all CNN content.

CNN's interim leadership team of Amy Entelis, EVP, Talent and Content Development, David Leavy, COO, Virginia Moseley, EVP of Editorial, CNN US, and Eric Sherling, EVP of U.S. Programming will continue in their functional roles, reporting to Thompson.
Thompson was knighted for services to Media in the King's Birthday Honours in June 2023.

"I couldn't be more excited about the chance to join CNN after years of watching it and competing against it with a mixture of admiration and envy," said Thompson. "The world needs accurate trustworthy news now more than ever and we've never had more ways of meeting that need at home and abroad. Where others see disruption, I see opportunity. I can't wait to roll up my sleeves and get down to work with my new colleagues to build a successful future for CNN."
******
For more business insights, check out the latest edition of Business Chief US and Canada and be sure to follow us on LinkedIn and Twitter.
You may also be interested in the Business Chief EMEA website.
Please also check out our upcoming event – Sustainability LIVE in London on September 6-7, 2023.
BizClik is a global provider of B2B digital media platforms that cover executive communities for CEOs, CFOs and CMOs, as well as leaders in Sustainability, Procurement & Supply Chain, Technology & AI, Cyber, FinTech & InsurTech. We also cover industries including Manufacturing, Mining, Energy, EV, Construction, Healthcare and Food & Drink.
BizClik, based in London, Dubai and New York, offers services such as content creation, advertising and sponsorship solutions, webinars and events.