Product-led growth: The key to thriving in a downturn
By Todd Olson, CEO and Founder of Pendo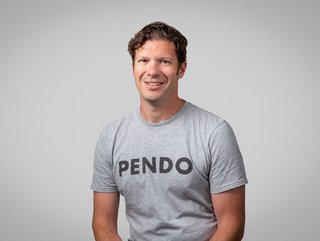 Todd Olson, CEO and Founder of Pendo
Companies are beginning to realise their product is the most effective vehicle for driving business growth, explains Todd Olson, CEO and Founder of Pendo
If there's one positive to shine through all the economic negatives dominating the headlines of late, it's this: a macroeconomic environment like the one we're now experiencing forces businesses to prioritise or perish.
Those who want to build for a better tomorrow must figure out what their biggest opportunity is today. And as they discern what that is, many companies are coming to the same conclusion: their product.
Taking a step back and it makes sense. In today's world, consumer expectations have never been higher, and companies are meeting them through amazing digital product experiences. It's outdated to think of your product as merely the platform through which you deliver your core goods or services to customers. It's so much more than that. The product is now the primary space to support and educate your customers and sell them more of what you have to offer. It's the most important factor in shaping your brand, it's the best means through which to collect user feedback, and it's the most effective vehicle for driving business growth.
Our survey says...
A recent survey commissioned by Pendo and Mind the Product of more than 500 professionals in the field confirms product's growing importance for businesses as a whole. The results are in, and 67% of product leaders say their company has grown more focused on product in today's economic environment. Meanwhile, 62% say the economy has led their company to view their product role as increasingly important.
If there's one word that explains why product has become so important, it's data. In today's world, your product can deliver heaps of data about your customers. With the right analytics, this data can yield insights that help answer vital business and customer health questions. It can show, for example, clear signals indicating which customers are at risk of churn and in need of additional support.
Sixty-one per cent of respondents said new business decisions being made possible by product data is a trend that will influence how their organisation approaches product management. Put another way, businesses understand the importance of data-driven insights to take the right next steps, and also recognise their product's importance in delivering those insights.
Make product the centre of your business model
Product-led growth (PLG) – the strategy by which a company puts its product at the centre of all stages of the buying journey – was already growing in popularity before the recent downturn. Think freemium models, friction-free self-guided tours, in-app purchasing and cross-sell/upsell capabilities.
Now, however, companies are embracing these strategies and tactics at an accelerated rate, and it's not hard to see why.
Whereas in a better economic climate, companies could be content with growth at any cost (in the form of high ad spend, high sales staff headcount, etc.), growth now has to come at the right cost. And with its scalable mechanisms, PLG is the perfect way to grow in a downturn.
The aforementioned survey results bear this out. Fifty-four per cent of respondents said their organisation had either implemented or accelerated implementation of PLG during the current downturn. That's in addition to the 29% of respondents who said their organisation had already implemented PLG strategies before the downturn. PLG is "smart growth" at its smartest.
The tactics of tomorrow
This "smart growth" can take many forms. One is to leverage product analytics to understand customer usage data and identify at-risk accounts. If a customer's usage is significantly down, or if they haven't adopted any new features in a while, it could indicate potential trouble. Customer success teams can then proactively check in and assist the customer to stave off the threat of churn.
Alternatively, consider how to best chart your product roadmap. Product, development and engineering time are precious resources, yet too often these teams plan products and features that don't reflect customer priorities. The result is that up to 80% of product features are rarely or never used. That means no ROI on countless projects that took up precious time and resources. Having a good picture of users' wants and needs is essential to good planning. Usage analytics combined with customer feedback gives teams insights into what to build and how to build it better, faster and more efficiently.
Still, another example of smart growth is to scale and automate onboarding for your product. Rather than burden customer success teams with conducting manual onboarding sessions and managing support requests related to them, companies are deploying in-app walkthroughs to keep their onboarding "supply" at a level that continually meets the demand of a growing customer base. These walkthroughs guide the user through the app as in real time to set them up for success. In a survey of customers of Pendo, the company I founded, we saw that companies which take a product-led approach to support see an average 15% reduction in support tickets and a 27% reduction in onboarding time.
As we face continued economic uncertainty, there's an overarching takeaway for businesses to anchor on: product teams and the work they do are more important to overall business health than ever before, and product-led tactics are the key to business success.
Todd Olson is the CEO and Founder of Pendo