Trouble at Silicon Valley Bank as shares plummet
Shares in Silicon Valley Bank have plunged. Picture: SVB
Shares in SVB plunged after the banking heavyweight announced it had sold almost 80% of its AFS portfolio for US$21 billion – taking a US$1.8bn hit
All is not well at Silicon Valley Bank (SVB).
Shares in SVB plunged on Thursday after the banking heavyweight announced it had sold almost 80% of its AFS portfolio for US$21 billion – taking a US$1.8bn hit.
To put that loss into context, the company's net income in 2021 was US$1.5bn.
Then came a further revelation that SVB was selling $2.25bn worth of shares to help shore up its financial situation.
The result? Investors opting to pull their funds from the bank, concerned their money was no longer safe.
Stock plummeted by more than 60%, before another decline of 20% in after-hours trading. More than US$80bn in value was wiped from bank shares.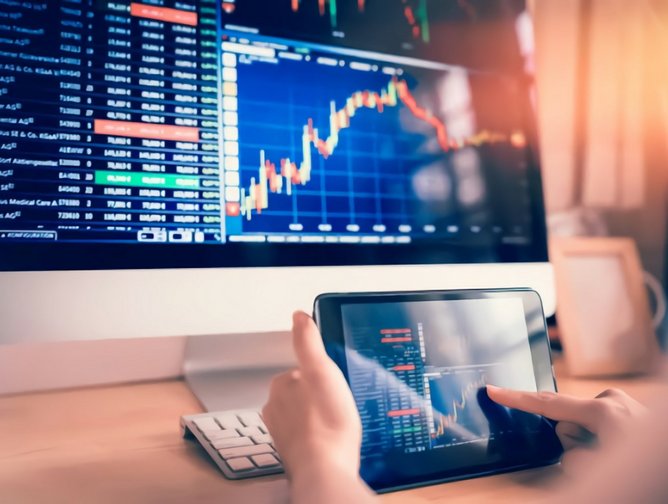 Stocks in SVB have plummeted
SVB suffers after tough year for tech
Investors questioning their ties with Silicon Valley Bank – and ultimately deciding to cut them – largely boils down to the bank's commitment to serving a whole host of technology start-ups.
SVB has become a crucial lender to these fledgling firms, but a bleak year for the sector has massively dented confidence.
Start-ups were among those to endure a dismal 2022, as investment from venture capital firms nosedived thanks to widespread fears of a global recession.
Ultimately, it is a financially precarious, if not dangerous, time to be running a start-up, especially one in its infancy.
Therefore, in the minds of investors, doubts have set in over whether SVB's latest capital-raising effort will be enough to secure its future.
Various news outlets including Reuters reported on Friday morning that the bank's bosses – including CEO Gregory Becker – had been scrambling desperately to reassure clients.
SVB troubles spill over in US and into Europe
SVB was not alone in the banking world in experiencing a particularly difficult Thursday.
Stocks in Silvergate plummeted by 42% on Thursday after the lender announced it would be going into liquidation.
Investors withdrew more than US$8bn in deposits at the tail end of last year following the collapse of the cryptocurrency exchange, FTX, resulting in a Q4 loss of £840m.
Elsewhere, shares in JPMorgan, Wells Fargo and Bank of America fell by 5.4%, 6.1% and 6.2% respectively.
Problems spilled over into Europe, with the Euro Stoxx banking index looking set for its biggest one-day slide for nine months.
Deutsche Bank suffered a decline of more than 8%, while other giants including HSBC, Societe Generale and ING Group all fell by at least 5%.