Top 10 private equity firms in North America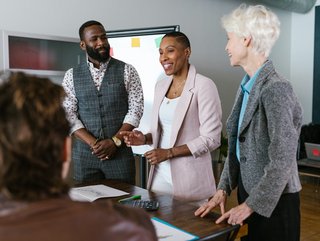 Business Chief has taken a look at the top 10 private equity firms in North America
Business Chief takes a look at the top 10 private equity firms based in North America, according to Private Equity International's annual PEI 300 list
Every year, Private Equity International publishes its list of the top 300 private equity firms in the world based on money raised over the previous five years.
Here, Business Chief takes a look at the top 10 based in North America.
1. KKR
After spending eight years in the PEI 300 top three, New York-based KKR skyrocketed to the top of the list in 2022 and was also the only firm to surpass the US$100 billion capital raised mark.
Established in 1976 by Henry Kravis and George Roberts, KKR made its name in the US before opening a London office in 1998. Further expansion has continued across the globe over the past two decades.
As of 31 Dec 2022, the company had US$504bn in assets under management (AUM).
2. Blackstone
Knocked off its perch by KKR was fellow New York company, Blackstone, a global investment firm which invests capital on behalf of pension funds and large institutions.
Blackstone completed its IPO on the New York Stock Exchange back in 2007 and began trading under 'BX'. Four years ago, it converted from a publicly-traded partnership to a corporation.
Despite Blackstone being usurped by KKR, the former is a long way ahead in terms of AUM, with US$975bn.
3. Thoma Bravo
Over the course of its illustrious history, Thoma Bravo has acquired or invested in hundreds of software and technology companies.
Alongside KKR, Blackstone and European private equity firms, EQT and CVC Capital Partners, the company is one of just five to reach more than US$50bn capital raised in five years.
Last year, Thoma Bravo completed the acquisition of fintech firm Bottomline Technologies in a deal worth US$2.6bn.
4. The Carlyle Group
Founded in 1987 in Washington D.C., but named after a New York hotel, the Carlyle Group is a global alternative asset manager.
The firm has tended to focus on industries with links to government agencies such as healthcare and aerospace.
Despite a strong start to 2022, the remainder of the year was challenging for Carlyle, as CEO Kewsong Lee departed following a power struggle with the company's co-founders which had rumbled on for several years.
5. General Atlantic
Providing capital and strategic support for growth companies, General Atlantic invests in climate, technology, consumer, financial services, life sciences and healthcare.
The firm started out in New York and, after steadily expanding across the US, began opening offices in Europe and Asia at the tail-end of the 20th century.
With AUM totalling US$73bn, General Atlantic has raised almost US$45bn in the past five years.
6. Clearlake Capital Group
Clearlake Capital Group is one the youngest entries in the top 10, having been founded in 2006.
The rapidly-growing firm bills itself as having a "differentiated approach to investing" and consists of a team of professionals with a broad range of sector and product knowledge.
Alongside Todd Boehly, co-founders José E. Feliciano and Behdad Eghbali led the consortium that took over Chelsea Football Club last year.
7. Hellman and Friedman
Hellman and Friedman's specialism is in leveraged buyout and growth capital investments, with a focus on industries including financial and professional services.
Founded in San Francisco back in 1984, today the firm has additional offices in New York and London.
Raising US$40.9bn over the past five years alone has catapulted H&F from no. 37 on the global PEI 300 list in 2021 to no. 9 in 2022.
8. Insight Partners
Insight Partners' US$40.1bn in capital raised during the past five years sees it scrape into the global PEI 300 top 10, while the firm sits eighth in North America.
The company has invested heavily over the years in growth-stage technology ventures, a significant proportion of which have reached an initial public offering.
Last year, Insight Partners increased its investment cybersecurity specialist, Semperis, as part of a US$200m funding round led by KKR.
9. Bain Capital
Boston-based Bain Capital is a specialist in private capital market investments, focusing on areas including private equity, real estate and credit products,
Since being established 39 years ago, it has invested in companies including Burger King, iHeartMedia and Warner Music Group.
Today, Bain Capital has a huge global presence, with more than 20 offices across the US, Europe and the APAC region.
10. Goldman Sachs
Goldman Sachs is one of the best-known companies and biggest investment banks in the world, and its asset management service scrapes into North America's top 10 from the PEI 300.
With more than 2,000 professionals based in 31 offices worldwide, Goldman Sachs Asset Management provides both individuals and institutions with investment and advisory solutions.
Its capital raised over the past five years stands at US$38.8bn.