AI is top digital priority among world's C-suite leaders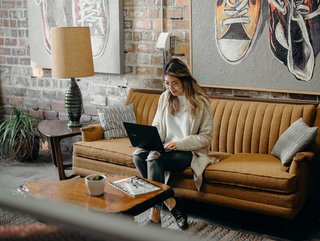 Accenture has found almost three-quarters of C-suite leaders are prioritising AI over other digital capabilities
In producing its latest report, Reinventing Enterprise Operations, professional services firm Accenture surveyed 1,700 executives across 12 countries
Almost three-quarters (73%) of global companies are prioritising AI over all other digital investments, with an immediate focus on improving operational resilience in an unprecedented environment, according to a new study from Accenture.
The professional services firm found 90% of business leaders were applying AI to tackle aspects of operational resilience, which spans data-driven capabilities, such as finance (89%) and supply chain (88%), as well as experimentation with generative AI.
Yusuf Tayob, Group CEO of Accenture Operations, "All CEOs are under pressure to digitise faster, put more resilience in the business and find new pathways to growth.
"The right investments in technology while advancing talent, data and processes is what drives a new performance frontier."
In producing its report, Reinventing Enterprise Operations, Accenture surveyed 1,700 executives, 72% of whom were C-suite, across 12 countries and 15 industries.
Survey responses were combined with externally validated data across multiple dimensions of value including financial, experience, sustainability and diversity.

Less than 10% of companies operationally 'mature', Accenture finds
As part of its research, Accenture assessed organisations across six measures of operational maturity: AI, data, processes, talent, collaboration and stakeholder experiences. Just 9% of companies were deemed to have reached maturity in all categories, and those that did averaged an operating margin that was 1.4x higher than their peers. They also achieved faster innovation (42%), better sustainability (34%) and higher satisfaction scores (30%).
Moreover, when prioritising training and specialised skills to address talent needs, enterprises averaged a productivity that was nearly three-times (11%) higher.
This was further echoed by investments being made in new ways of working (cited by 94%) and the 90% of respondents from the COO, CIO and CHRO function who plan to increase specialised and technical talent over the next three years.
Accenture has offered five actions for leaders to take in order to to evolve operations and achieve a new performance frontier:
Humanise AI experiences: Explore new use cases to enhance experience-related outcomes and simplify relationships with employees and customers
Data decisiveness: Define a clear strategy that governs how data is created, collected and enriched, encouraging debate and removing biases to capture the most effective insights to guide decision-making
Innovate processes: Visualise "as-is" processes, apply AI-driven insights to discover new efficiencies, while simulating scenario changes to optimise business process improvements
Agile workforce: Create agility within workforce strategy; empower employees with a choice of technology tools to meet needs
Take a 360-degree approach: Drive value creation holistically, building it from the ground up and across all functions by using data-driven insights from customers, employees and other ecosystem partners
Read the full report: Reinventing Enterprise Operations