PayPal ups digital transformation ante with Google Cloud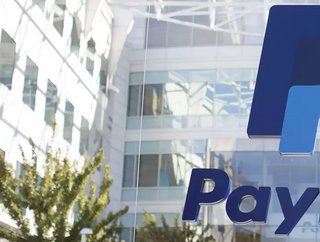 PayPal to accelerate its hybrid cloud strategy with Google Cloud following the payments giant's surge in active customer accounts during the pandemic
PayPal has expanded its partnership with Google Cloud in a bid to accelerate its digital transformation efforts, with Google Cloud providing both infrastructure and analytics capabilities to help the payments giant process transactional data at massive scale.
The payments giant, which has been at the forefront of the digital payment revolution for more than 20 years, began its hybrid cloud strategy last year signing a multi-year contract with Google Cloud to migrate key portions of its payments infrastructure to Google Cloud's data center in Salt Lake City.
And now PayPal, which has grown exponentially since becoming an independent company in 2015, is accelerating its hybrid cloud strategy, and moving more of its core infrastructure and workloads to Google Cloud.
Pandemic fast-tracks PayPal's digital transformation
This need to accelerate comes in the wake of the pandemic and is thanks to the surge in digital commerce and user traffic triggered by COVID-19, which led to a 24% spike in PayPal's total active customer accounts, now totalling 392 million active users as of the end of Q1 2021.
In fact, PayPal's profit tripled in the fourth quarter of 2020, generating US$61.12bn in revenue, up from US$4.96bn, as the company capped off what PayPal's CEO Dan Schulman called the strongest quarter in its history, fuelled by accelerated adoption of digital payments.
"E-commerce has spiked during the pandemic, with people using less cash," says Derek White, VP of Global Financial Services, Google Cloud, and as a result, payments providers have been in high demand. "We're working with PayPal to leverage the power of the cloud to make shopping and ecommerce easier, faster, and more secure. And that's a win both for businesses and consumers."
Helping PayPal process transactions faster
With Google Cloud's infrastructure solutions, PayPal was able to add capacity to their infrastructure in just hours, a process that would otherwise take months to complete.
Additionally, with the bulk of its online transactional data residing in its SAP S/4HANA database, PayPal was able to leverage SAP's Financial Products Subledger, delivered at massive scale on Google Cloud, to quickly process transactions at high volume, as well as to analyse purchasing trends at volume with low latency.
So, for example, during peak traffic times, such as Black Friday, PayPal was able to process 1000 payments per second, a 22% increase from 2019. Google Cloud's ability to stagger workloads, and to scale computing resources up or down during peak and off-peak times, ensured PayPal could deliver exceptional customer experiences during these high-traffic events.
"We can only develop fast, build fast, and deploy fast if we have infrastructure that's as nimble as we are," says Wes Hummel, VP, Site Reliability and Cloud Engineering, PayPal. "By leveraging the power of the cloud, our teams can focus on providing the best products, capabilities and services to our customers," "As a part of our strategic partnership, we're working side-by-side with Google Cloud to scale and secure our infrastructure for the future." 
Why Google Cloud's Salt Lake City datacenter?
PayPal reportedly chose Salt Lake City in part for low-latency access to its own data center, which will make it easier for PayPal to commit additional resources to the cloud over time. The partnership will also allow PayPal to establish a migration pattern that can be used to convert more on-premises infrastructure to the Google Cloud – at the Salt Lake City data center or to any other Google Cloud platform region.