Top 10 female Chief Information Officers in North America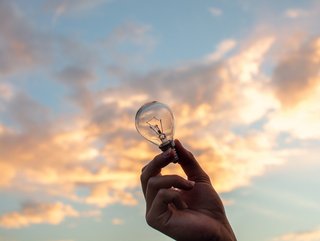 Business Chief has taken a look at the top 10 CIOs in North America
Business Chief takes a look at some of the female Chief Information Officers in North America who have been driving transformation in their field
Chief Information Officers have assumed important roles within big-name businesses for the best part of four decades.
While they would traditionally look after their companies' IT department behind the scenes, modern CIOs work more closely with the rest of the C-suite.
The growing emphasis on digital transformation means CIOs across the globe are being tasked with improving processes, driving forward innovation and maximising revenue, making them truly valuable assets.
Here, Business Chief takes a look at some of the female Chief Information Officers in North America who have become true leaders in their field.
1. Kathryn Guarini – Chief Information Officer at IBM
Kathryn Guarini is a highly regarded member of the C-suite, both within her field and across the business community.
After spending two decades with IBM, Guarini was promoted to CIO in 2021, meaning she now leads a team of around 12,000 and is responsible for overseeing the company's future growth.
Her present-day focus is on accelerating IBM's digital transformation, ensuring the value of groundbreaking tech is realised and optimising the working experience of more than 250,000 employees.
2. Jen Felch - CIO and CDO at Dell Technologies
Jen Felch's remit is driving the strategy, direction and delivery for Dell Digital, the IT function at Dell Technologies. Her position combines the traditional roles and responsibilities of a CIO, while also spearheading the ongoing and ever-evolving pursuit of digital transformation.
Prior to this, Felch was an SVP in the Office of the CIO at Dell, leading on corporate supply chain, IT strategy and business operations.
Before joining Dell, she held a variety of engineering and leadership roles at companies including Boeing.
3. Susan Doniz – Global CIO and Data Analytics Officer at Boeing
As Boeing's Global CIO and Data Analytics Officer, Susan Doniz is responsible for delivering innovative and agile digital solutions across the aircraft manufacturer's core operations, leading a global team in the process.
Beyond this, she is a renowned champion of DEI across the industry.
Doniz has spoken in the past about her love for working at the intersection of human-centred design, technology and digital transformation, building a better planet in the process.
4. Diane Jurgens – Global CTO and CIO at Walt Disney Company
As CIO and EVP Enterprise Technology, Diane Jurgens looks after the Walt Disney Company's enterprise business systems, infrastructure, workforce enablement and enterprise resilience engineering.
She also assumes responsibility for the planning, prioritisation, implementation and operations of Disney IT systems and infrastructure in support of corporate business operations, ensuring their strategic relevance and operational effectiveness.
Prior to joining the Disney family, Jurgens was CTO for the multi-national mining company, BHP, where she delivered enterprise-wide innovation.
5. Laura Money – Chief Information and Technology Innovation Officer at Sun Life
Throughout her long career, Laura Money has served in a multitude of senior roles with Canadian, British and American companies.
Today, she is Chief Information and Technology Innovation Officer at Sun Life, a leading financial services firm dedicated to helping people achieve financial security.
Her role involves all aspects of IT including strategy, infrastructure, development and applications, and she is passionately committed to advancing digital transformation and innovation.
6. Cynthia Stoddard – SVP and CIO at Adobe
Cynthia Stoddard has served as SVP and CIO at computer software giant Adobe for almost seven years, overseeing its pioneering technological strategies.
Over the past 25 years, she has been responsible for directing the design, implementation and operation of mission-critical IT strategies for multiple global enterprises.
Previous roles have included SVP and CIO of NetApp, as well as Group VP at Safeway.
7. Penelope Prett – Chief Information, Data & Analytics Officer at Accenture
Penelope Prett is something of an Accenture veteran, having spent three decades with the professional services heavyweight.
In 2019 she became CIO, before the role was expanded last year to encompass the data and analytics function.
It means Prett leads the company's global IT operations including the infrastructure, services and applications that enable Accenture staff to work from anywhere in the world, helping them to serve clients in more than 120 countries.
8. Jae Sook Evans – CIO at Oracle
Having become CIO of Oracle in 2020, Jae Sook Evans' role involves launching and operating Oracle Cloud Infrastructure regions to support the cloud needs of customers around the globe.
Over the course of her career, she has built up more than two decades' worth of experience in building and leading global tech teams that deliver world-class services.
Before joining Oracle, she spent almost five years at Walmart in tech executive roles including SVP of Global Infrastructure Engineering and Operations.
9. Julie Levesque – CIO and EVP Technology and Operations at National Bank of Canada
Julie Levesque is CIO of the Banque Nationale du Canada (BNC).
BNC is one of the largest commercial banks in Canada and Levesque has been overseeing a major digital transformation across all areas of the business since her appointment in 2020.
In addition to bringing vast technical capabilities to the role, Levesque has been lauded in the past for her effective leadership skills and clear communication with employees.
10. Alvina Antar, CIO of Okta
IT executive Alvina Antar can boast 25 years of experience across business transformation, global delivery and M&A integration.
Since 2020, she has worked as CIO at the US identity and access management company, Okta, taking responsibility for the company's overall IT strategy and operations.
Under Antar's stewardship, Okta has been successful becoming a leading cloud identity provider to customers across the globe.