How Deloitte's Project 120 is flipping the script on L&D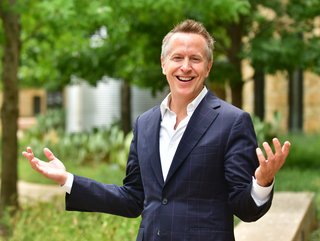 Eric Dingler, Chief Learning Officer at Deloitte in the US. Picture: Deloitte
Project 120, Deloitte's exciting and revolutionary US$1.4 billion programme, is aimed at setting a new industry standard for learning and development
For decades, learning and development (L&D) has either been overlooked, badly handled or neglected by big businesses.
However, Deloitte's Project 120 – whose name references the top speed of thoughts – is something of a game-changer when it comes to companies investing in their people.
This US$1.4 billion programme, announced in December, is aimed at setting a new industry standard for L&D. By creating highly personalised pathways for the development of crucial tech and leadership skills, the hope is that employees will be better prepared for future demands.

Deloitte transforming its L&D approach
Eric Dingler, Chief Learning Officer (CLO) for Deloitte in the US, said the professional services firm was looking to facilitate a number of key "shifts" with Project 120:
A shift from upskilling for today's jobs to equipping people to thrive in a tech-enabled future
A shift from role-based experiences to personalised experiences
A shift from one-size-fits-all learning to experiences for more people
A shift from focusing on business skilling for performance to also focusing on human potential
He adds: "This is about transforming Deloitte's learning and development approach. It's betting big on our people, something we've done historically even in difficult times, and setting a new standard for L&D.
"If you double-click on Project 120, it's about shifting from a static or curriculum-based learning approach to a dynamic, learning experience where we customise to the individual and deliver in the flow of work."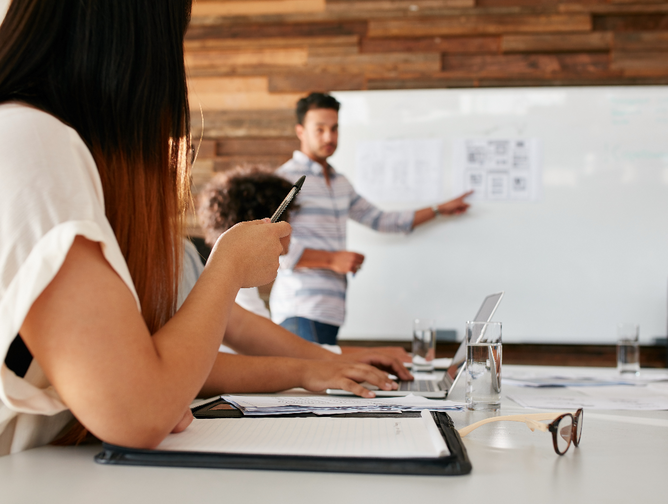 Deloitte has unveiled its US$1.4bn learning and development programme, Project 120
Project 120 bridging the digital skills gap
Conversation surrounding the digital skills gap has been growing louder as employers lament a severe talent shortage both within and outside their existing workforce.
That's where Project 120 comes in, already delivering more than a million hours of training in AI, cloud, cyber, data analytics, 5G and quantum computing through Deloitte Technology Academy (DTA).
"Part of our reason for the investment in DTA is to create a skills-based development engine that can help hundreds of thousands of professionals in key technologies," says Dingler, who joined Deloitte 15 years ago.
"We're very much aware there is a skills gap and even people you hired two years ago may need upskilling because the world changes so fast. They may have learned something at university that's already out of date and we have to be able to compensate for that."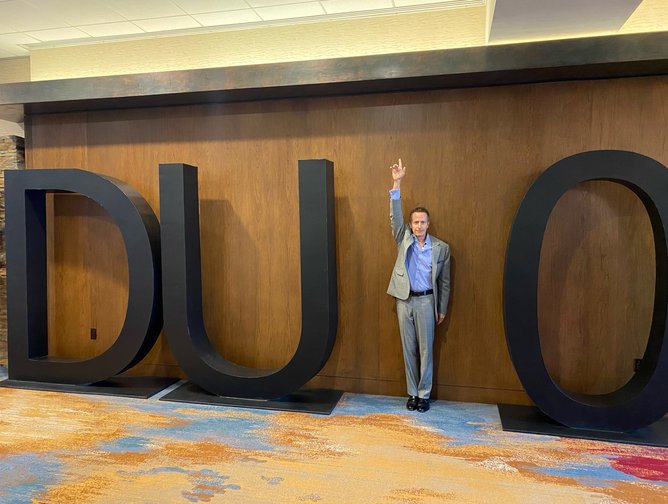 Chief Learning Officer Eric Dingler at the 10th anniversary celebration of Deloitte University. Picture: Deloitte
Deloitte's L&D team must 'think differently'
Deloitte employs more than 170,000 professionals in the US, often leveraging what it does there across the globe.
So, how can the firm ensure it has the right infrastructure and processes to carry out such precision development at scale?
One major headache concerns the design, development and delivery of learning experiences so they are tailored and relevant, especially given Deloitte's brimming portfolio. Dingler says the key for his team is to "think differently"
He explains: "One-size-fits-all is what we call our 'bus approach', but we are moving from buses to individual bicycles on interconnecting paths. The question is, are we doing it fast enough? There's a balance for me to push my team to move fast, but also recognise they have to keep things running."