People Moves Americas: JPMorgan, Crowe, Automation Anywhere
3 min
Crowe names new CMO, GM appoints president of defence business, JPMorgan hires head of trade finance – all in this week's executive moves round-up...
Discover the latest hirings and promotions in this week's roundup of executive transitions across North America.
James Budge named Automation Anywhere's new CFO
A seasoned technology, enterprise software and cloud executive with over 25 years of experience, James Budge has joined RPA leader Automation Anywhere as Chief Financial Officer. Budge brings to the firms decades of experience as a CFO at both public and private firms and has prepped three companies for IPOs and led multiple secondary public offerings.
Having served as COO and CFO at Genesys and as COO/CFO at Rovi, both companies with revenues in excess of US$1bn, Budge most recently served as CFO at Pluralsight, where he led the company through an IPO and increased its revenues 400%. In this new role, Budget will lead finance, investor relations, legal and IT management and importantly will ensure the copany has everything in place to become a public company.
Steve duMont joins General Motors as President
Former intelligence exec Steve duMont has been named the new Presdient of General Motors' Defense Business. With two decades of defence industry experience, including 13 years in the intelligence and space segment of Raytheon Technologies, duMont also has a number of years bagged with BAE Systems and Boeing as well as serving with the US Army for eight years as a pilot. As President, duMont is tasked with leading GM as it supports defence and government customers through its capabilities and offerings.
Kjel Christensen rejoins JP Morgan to head trade finance sales
Having previously spent three years in a VP role at JP Morgan, Kjel Christensen is set to rejoin the firm following a seven-year hiatus, but this time as trade finance sales lead for the firm's North America corporate and investment bank consudmer and retail portfolio. Christensen joins from working capital solutions provider Taulia, where he spent the best part of seven years, most recently serving as MD for Americas and APAC. He's also had leadership roles at American Express and Costco. In this new role, located in Utah, Christensen is taksed with driving the firm's ambitious trade and working capital finance targets fro the sector.
Chris Goodman named Chief Marketing Officer at Crowe
Seasoned marketing exec Chris Goodman is set to take the marketing reins as CMO at accounting, consulting and tech firm Crowe. With more than three decades of experience developing integrated marketing programs, Goodman has held CMO roles at both KPMG and Accenture and has served as an executive vice present at Young & Rubicam and as a senior VP at IMG.
Most recently, Goodman led his own marketing consulting firm and brings to the team a "proven track record, strategic vision and a global mindset", says Crowe's CEO Mark Baer, which will be "instrumental in helping us shape a better tomorrow for our people, our clients and the firm". Holding an MBA from Columbia, and currently an exectuve coach at the Cornell Johnson Graduate School of Management, in this new role, will be tasked with leading the firm's marketing and communications organisation.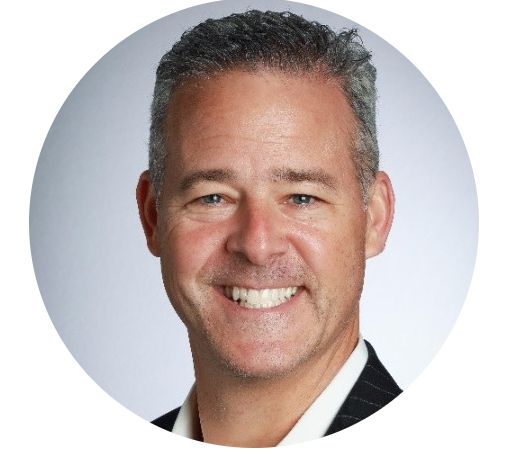 Business Chief Legend: Former PepsiCo CEO Indra Nooyi
4 min
As the first and only female CEO of PepsiCo, Indra Nooyi smashed corporate America's glass ceiling and transformed the performance and purpose of PepsiCo
At a recent Asia Pacific-focused event, organised by P&G and UN Women, the former CEO of PepsiCo, Indra Nooyi, shared why enabling a diverse and inclusive workforce can directly impact the bottom line.
"If 80% of our products are bought by women because they were the gatekeepers at home, or make all the purchases, why don't we have a large number of women represented in our ranks," she told a virtual global crowd of thousands. 
Such business advice may seem rather obvious today, but in 2006, when Nooyi put this business philosophy into practice at PepsiCo, it was both pioneering and progressive. Because not only did the performance of PepsiCo transform under Nooyi's 12-year tenure as CEO, but so did its purpose and people, with Nooyi widely praised for transforming the firm's diversity and inclusion agenda.
And who better to do so than someone who had herself smashed the corporate American glass ceiling. Because, when Nooyi became CEO in 2006, following 12 years as Chief Strategist, not only was she among just a handful of female CEOs leading Fortune 500 firms, and one of very few foreign-born executives, she was both the first female CEO to lead PepsiCo, and the first person of colour. Not to mention also being a wife and mother.
Proving performance and purpose can co-exist
And she more than got the job done, growing PepsiCo revenues by 80%, making the firm more global than it had ever been, so that by the time she stepped down in 2018, nearly 20% of net revenues came from MENA, Asia and Latin America, and expanding the business significantly with key acquisitions (Tropicana) and mergers (Quaker Oats).
But it was Nooyi's strategic redirection of PepsiCo, transforming both its purpose and people, that really made an impact. As chief architect of PepsiCo's pledge, Performance with Purpose, unveiled in 2006 and a precursor to the modern sustainability movement, Nooyi repositioned the firm to focus on what is best for the world and for its people, from sustainability and social responsibility to diversity and diet.
She transformed the firm's D&I agenda, created a culture where workers were encouraged to stay with the company, moved corporate spending away from junk food and into healthier alternatives, redesigned packaging to reduce waste, and switched to renewable energy sources and recycling.
As she told Forbes in 2017, "I wanted to make sure that PepsiCo was not only delivering top-tier financial returns but doing so in a way that was responsive to the needs of the world around us."
Smashing corporate America's glass ceiling
And it was this ability to realise a world in which business is both practiced and recognised as a force for good that has earned Nooyi a place in CEO history books and landed her numerous accolades, including 11 honorary degrees, the Hero of Conscious Capitalism award at 2017's CEO Summit, consistent inclusion in the world's 100 most powerful women (including #1 by Forbes in 2009/10) and most recently, induction into the National Women's Hall of Fame.
Not bad for a girl from Chennai, India, who was expected to lead a conventional life as a wife and mother, but by her own admission was a bit of a "rebel", with a passion for playing cricket and lead guitarist in a band. In the late 70s, she relocated to the US, earning herself a Master's in management from Yale, and beginning a four decade-long strategy-focused career that was born at BCG in 1980 where she spent six years and ended in 2018 following 24 impactful years at PepsiCo.
And while she has now retired from corporate life, Nooyi continues to wield the influence that so positively changed the direction of one of the world's largest companies. As well as serving on the board for ecommerce giant Amazon, she speaks at summits close to her heart, and has recently penned her memoir, advising corporates on better integrating work and family.
And while she has now retired from corporate life, Nooyi continues to wield the influence that so positively changed the direction of one of the world's largest companies. As well as serving on the board for ecommerce giant Amazon, she speaks at summits close to her heart, and has recently penned her memoir, advising corporates on better integrating work and family. 
Indra Nooyi's memoir will be available from September 28, 2021, and can be pre-ordered.