C-suite women more likely to report toxic workplace culture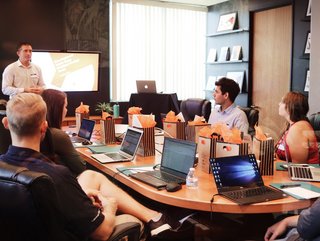 Women are far more likely than men to report toxic workplace culture
Researchers from MIT and CultureX analysed the language used by three million US workers in Glassdoor reviews to describe their employers from 2016 to 2021
C-suite women in the US are far more likely than men to report toxic behaviour than men, according to new research published in the MIT Sloan Management Review.
Top-ranking women were a staggering 53% more likely to say they had encountered a toxic culture in the workplace.
Across the board, women were 41% more likely than men to report experiencing a toxic workplace culture.
"The toxic culture gap does not appear to diminish with seniority," write authors Donald Sull, a Senior Lecturer at the MIT Sloan School of Management, and Charles Sull. Both are co-founders of CultureX which uses AI to help businesses assess and potentially change their corporate culture.
The researchers analysed language used by three million US employees in Glassdoor reviews to describe their employers between 2016 and 2021.
Of the reviews where gender was self-reported, 51% identified as male and 49% as female.
MIT Sloan Management Review is a magazine and website published by the Massachusetts Institute of Technology (MIT).
The five dimensions of toxicity
In their report, the authors break toxicity down into 25 topics across five dimensions.
They are as follows:
Non-inclusive
Disrespectful
Cut-throat
Abusive
Unethical
They point out that these categories overlap with one another, such as a lack of inclusivity reflecting a lack of respect, which is why they were combined when measuring overall toxicity.
It was found that, when it comes to inclusivity, women have a far more negative assessment of whether their employers provide a fair environment than other demographics, including people of colour, members of the LGBTQ+ community and those who are disabled or subject to ageism.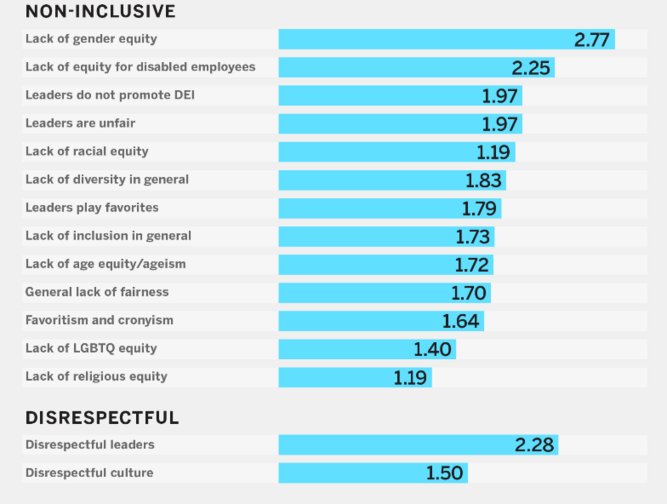 Women mentioned a lack of gender equity 2.77 times more frequently than men
Examining the Glassdoor reviews, women mentioned a lack of gender equity (falling under the 'non-inclusive' dimension) 2.77 times more frequently than men.
Women were 2.28 times more likely to mention disrespectful leaders and 2.25 times more likely to discuss a lack of equity for disabled employees.
Moreover, female reviewers were far more likely than men to say leaders are unfair, abusive and undermine their employees.
The CultureX co-founders said the women in their sample had used 14,000 distinct words, terms and phrases to describe elements of toxic workplace culture.
Fascinatingly, the two most frequently mentioned were 'favouritism' and 'clique'.
Does toxic culture gender gap vary by industry and occupation?
Donald and Charles Sull said the toxic culture gender gap varied heavily across the 155 different occupations that were included in their study (researchers dropped any occupation with fewer than 20 reviews by either men or women and by students).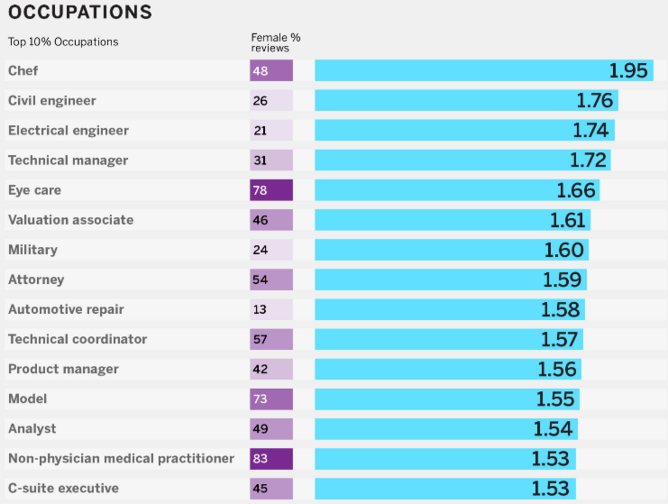 Female chefs almost twice as likely to discuss toxic culture in their Glassdoor reviews compared to male chefs
Chefs exhibited the largest gender gap, with female chefs almost twice as likely to discuss toxic culture in their reviews, suggesting the kind of culture depicted in television shows such as The Bear and Sweetbitter are not without foundation.
Moreover, the researchers discovered those defined as knowledge workers and professionals were far from immune to the toxic culture gap. Higher-than-average gaps were exhibited by those working as attorneys, management consultants, product managers, and electrical engineers.
Read the full report: The toxic culture gap shows companies are failing women