Future-proofing a business with mobility opportunities
By Mike Bollinger, Global VP Strategic Initiatives at Cornerstone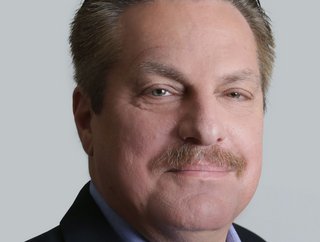 Mike Bollinger, Global VP Strategic Initiatives at Cornerstone
Mike Bollinger, Global VP Strategic Initiatives at Cornerstone, says businesses must work to capitalise on employee satisfaction and minimise attrition
Remember the days when an employee was loyal to a single employer for decades? That's no longer the case. Today's workforce has prioritised agility, with one eye always on their next career move. It's clear that businesses are aware of this shift, with recent research revealing that the C-suite's second highest priority is providing their talent with opportunities to move roles within the business. Yet, only 15% of employees have said that their company is supporting their internal mobility. This disconnect is not sustainable.
Needless to say, the workplace has experienced a multitude of changes, and this newfound age of agility is certainly one of them. As employees become more mobile – and less loyal – companies must look at implementing new solutions to keep retention levels high and maximise employee satisfaction, irrespective of the current job market. The UK market is starting to mobilise again, and employees who are unhappy in their current workplace will move on.
In light of this, businesses must now prepare so that they can capitalise on employee satisfaction and minimise attrition. By offering internal mobility opportunities, it communicates a positive mindset around agility and a willingness to empower talent.
Embrace curiosity and repel talent hoarding
With today's workplace running on a skills currency, businesses who do not offer mobility solutions to advance employees' careers and skillsets will risk being given the cold shoulder. In the UK, more than 1 in 10 workers are now moving jobs every 18 months or less, with a lack of progression being deemed a major factor. In other words, stagnating talent results in dire consequences for an organisation.
It's natural for employees to wonder what else is out there for them. The psychology around curiosity is clear – when people want to know more about career development opportunities, but are kept in the dark by their employers, they're more likely to seek out information elsewhere. A recent report developed in partnership with the Cornerstone People Research Lab and Lighthouse Research & Advisory revealed that employees who cannot visualise where their current role can take them, and the steps they need to take to get to where they want to be, are 3 times more likely to say they wouldn't be interested in other jobs at their company. Organisations cannot future-proof their business if their employees are already angling one foot out the door.
It's one thing to obscure visibility into internal mobility opportunities, but it's entirely another to hoard talent. This involves purposely trapping an employee in their current role, hindering development. Alarmingly, companies who claim to have a large number of talent hoarders as managers are also 267% more likely to say that their employees have no visibility into career growth opportunities. Talent hoarding can occur if a manager experiences anxiety over their best talent outgrowing their team, or relies on them to meet short term goals. Whilst these concerns are understandable, and should not be glossed over, talent hoarding is inherently destructive. An employee's relationship with their manager is the beating heart of their work experience. If this leads to forced stagnation, a vicious cycle is created – as the relationship sours and leads to attrition, managers will panic and continue to hoard their talent.
Redefine agility with internal mobility solutions
The last thing companies want is to drive their talent away, but how can they encourage employee loyalty at a time when people are at their most mobile? The answer lies in reaping what is sown – businesses who actively support their employees' career development will achieve better success.
73% of existing employees are eager to learn more about internal growth opportunities. Therefore, implementing a talent or opportunity marketplace is a key step businesses can take to further their employees' careers. Offering visibility into alternative opportunities gives people the chance to explore, compare, and evaluate in a supportive environment. The value of this is indisputable – providing a roadmap to success makes a business stand out to its employees, who can recognise the value this benefit adds to their careers. Our research also found that people who have access to self-service tech for career exploration are half as likely to quit their jobs. With a higher number of quality talent exhibiting company loyalty, employers will have less need to turn to external hiring, otherwise known as the antithesis to a stable future-proofing strategy.
The golden ticket that is an opportunity marketplace is about more than just career development. It communicates a welcome invitation for workers to grow in line with the business, making it clear that they are valued and supported in their career journeys. This platform helps to adopt a culture of belonging by emphasising the employer's commitment to their talent. This enables employees to recognise that an employer who is taking clear steps to support their growth is an employer worth sticking by, with a strong sense of belonging leading to an 84% increase in estimated tenure.
The future is mobile
To recap, an internal marketplace is an excellent way for a business to future-proof itself and empower its employees, as it allows the company to:
Increase visibility into internal opportunities, so that employees can easily locate information about other career options.
Leverage self-service technology as the first port of call for employees who want to explore internal career opportunities.
Create a culture of support by providing projects and stretch assignments that allow for new connections and mentors without risking the employee's current role.
Focus on the sense of belonging, as employees who experience a strong sense of belonging are interested in every kind of learning and growth.
Organisations cannot eradicate curiosity, or lock their talent down, but they really can enhance the employee experience and overall loyalty, even in the age of agility. By encouraging growth and development, businesses are taking a leaf out of their employees' book by keeping one eye on the present and another on the future. Whilst the time ahead can be unpredictable, offering internal mobility can ensure that it will also be exciting, and incredibly rewarding.
Mike Bollinger is Global VP Strategic Initiatives at Cornerstone