Meg Whitman to step down as CEO of HPE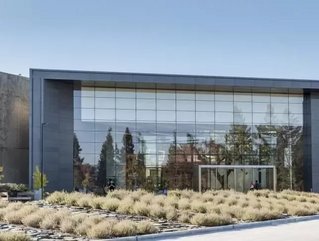 Hewlett Packard Enterprise (HPE) has announced that its Chief Executive Officer Meg Whitman will be stepping down in early 2018, to be replaced by Antonio Neri, the firm's current President.
Since joining, Whitman has played a significant part in the success of HPE, having executed a five-year turnaround strategy that has resulted in the company being in a more prosperous position within the current technology market.
See also:
"Under her leadership, the company rebuilt its balance sheet, reignited innovation, strengthened operations and improved customer and partner satisfaction," HPE said. "It also made strategic moves to focus and strengthen its portfolio, most notably its separation from HP Inc., which was the largest corporate separation in history."
Whitman has held an illustrious career, having acted as an executive for The Walt Disney Company and been CEO of Ebay previous to her appointment at HPE. Further, she was appointed on Dropbox's Board of Director's earlier in the year.
"I'm incredibly proud of all we've accomplished since I joined HP in 2011. Today, Hewlett Packard moves forward as four industry-leading companies that are each well positioned to win in their respective markets," said Whitman said. "Now is the right time for Antonio and a new generation of leaders to take the reins of HPE. I have tremendous confidence that they will continue to build a great company that will thrive well into the future."
Despite stepping down as CEO of the company, Whitman will remain a member on HPE's Board of Directors, something that should make for a smoother transition process during the change in leadership.
"The world of technology is changing fast, and we've architected HPE to take advantage of where we see the markets heading," said Neri ahead of his new appointment. "HPE is in a tremendous position to win, and we remain focused on executing our strategy, driving our innovation agenda, and delivering the next wave of shareholder value."