UENI: How toothache led to a business launching 3000 websites every day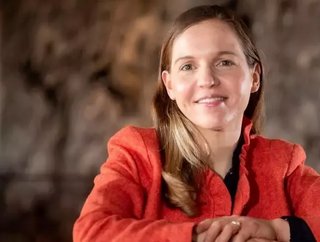 Small companies are flocking towards UENI's free online offer. CEO Christine Telyan says big brands have dominated for too long.
Tech company UENI is launching over 3000 websites per day with caterers, fitness trainers, accountants and mom and pop stores among those finding a way to compete with the world's biggest brands.
"Our mission is to make all businesses visible online" says UENI CEO Christine Telyan, who is from New York originally.
Telyan's business provides a free, completed website and Google My Business listing to all small businesses that sign up. The business also offers paid services such as a custom domain name, professional email address and listings on trusted, high traffic maps, directories, and social media sites.
UENI's 'freemium' model now sees more than 3000 businesses sign up per day – up from 100 per day since the beginning of 2019.  
"We want to level the playing for small businesses. For consumers, this means far greater choice when buying locally. For our customers, it means more trade and business growth. As for big businesses that have been taking their customers for granted, watch out."
The inspiration for UENI came in 2014 when Telyan was tasked with finding a dentist for her husband, Anh Pham Vu, who was returning from a business trip with severe toothache. Telyan went online to find a local dental surgery but was surprised how hard it was.
"I thought it would be easy but, actually, it took quite a while and a number of calls to find and book a dental appointment for Anh," she recalls.
The bad experience stayed in the minds of Christine and Anh and led them to realise that, if dentists were hard to find, so were many other types of businesses.
"Whenever we need to buy things, the first thing we do is search the internet. But, by and large, search results turn up chains and franchises, and many small businesses are invisible online.
The couple researched the market and discovered that the majority of small businesses lacked an online presence. Existing options, such as website builders, require time as well as knowledge that many small businesses unfamiliar with online publishing don't have, such as content writing and SEO.
"For all of the advances of technology, the vast majority of small businesses are left behind because it is too techy, too specialist, or too expensive, and this is why most still lack an online presence," says Christine.
"Some people use website builders such as Wix, but it takes time and knowledge to actually build yourself a website, even using a great DIY tool."
Harvard Business School graduate Christine says her experience as an oil trader gave her the confidence to start building something that she hoped would solve this problem.
"Prior to founding UENI, I worked as an oil trader," says Christine. "Much of what I loved about that business was the sheer scale of it and the creativity I got to use in my everyday work. I was very used to attempting things that many people said could not be done."
SEE ALSO:
In December 2014, Christine and Anh set up UENI and, shortly after, quit their jobs to focus on its development. In 2015, the company gained its first investment of $1.87m from business angels. As of 2019, the company has raised a total of $18m in funding.
The company's HQ is in London, England. However, Telyan says UENI's biggest market is the United States and that she expects to see further growth here in the future. 
"There are about 30 million small businesses and many don't have the time, knowledge, or resources to get themselves fully online. Because being online is now so much more than just having a website," Telyan says. 
 
"We now have over 3000 business owners around the world signing up with us each day. In order to do this, we rely on technology and automation. Nonetheless, every website receives a human touch to ensure that it is personalized and relevant to that business.
"With UENI, you can spend literally five minutes with us and we'll create a fantastic professional web presence for your business, for free."
The London-based company currently operates in eight countries including the United States, UK, France, Spain, Canada, Mexico and India. The business is launching in Brazil this month, September 2019.
But running a fast-growing company isn't the only priority for co-founders Christine and Anh, who also had their first child earlier this year.
"Anh and I recently had a daughter, who was born in March of this year, so we juggle parenthood alongside running a rapidly growing global tech company," Christine notes.
"I look forward to telling her all about our journey with UENI and I hope that, ultimately, she will be proud of what her parents are doing for small businesses and communities around the world."