Who is Robyn Grew, Man Group's first-ever female CEO?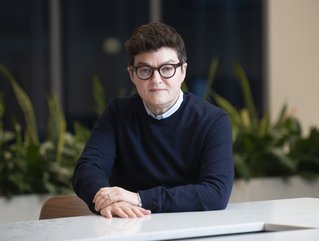 Robyn Grew will officially become the new CEO of Man Group from September 2023. Picture: Man Group
Robyn Grew's appointment as CEO of Man Group coincides with the impending retirement of Luke Ellis, who took up the hedge fund firm's top job in 2016
Man Group, the world's largest publicly-listed hedge fund firm, will soon have a new CEO in the form of Robyn Grew. She becomes the first female chief in the company's history, which stretches back almost 250 years.
Grew, who lives in the US and currently serves as President of Man Group, will move to the UK ready to officially take up her new role at the beginning of September 2023, although she is expected to spend plenty of time Stateside given the firm's presence there.
The 54-year-old's appointment coincides with the retirement of Luke Ellis, who became CEO in 2016 having also progressed from the President role.
"It is an absolute honour to be taking on the role of CEO at Man Group," said Grew.
"During more than a decade working at the firm, it has developed into a world-leading, technologically brilliant, active investment firm with a fantastically collegiate culture. I look forward to building on that to ensure the firm remains positioned at the forefront of active investing, attracting top talent and delivering for our clients and shareholders alike.
"Luke has been an incredible ally and mentor to me, and I am excited to be able to follow in his footsteps into this new role."

Grew brings vast experience to CEO role
Grew was born in London and attended grammar school in Essex, before heading off to study business law at Coventry University.
Despite qualifying as a criminal barrister, Grew found herself being drawn into the world of financial services. She joined Fidelity and then the London International Financial Futures and Options Exchange (LIFFE – since renamed as ICE Futures Europe), the largest exchange of its kind in the capital.
Grew subsequently served as MD Compliance at both Lehman Brothers and Barclays Capital, roles which involved being based for periods of time in New York, London and Tokyo, helping her to accrue beneficial experience in different geographies.
Ultimately, it was a move to GLG Partners – which itself had been spun out of Lehman – that took her to Man Group.
In 2010, a year after Grew had joined GLG, the hedge fund was acquired by Man for a sum of US$1.6 billion. She remained in the role of CCO at GLG, before moving across to become Global Head of Legal & Compliance with the Man Group division of the company.
It's fair to say Grew has been a core member of Man's executive team in the ensuing eight years. Serving in various key roles across multiple functions, she has been integral to the firm's global strategic expansion and oversaw the reorganisation of Man Group's corporate structure in 2019 to better align it with the global footprint of the business.
And Grew's wide range of responsibilities over the years, spanning investment divisions, risk and technology to legal, infrastructure and operations, have provided her with a deep understanding of the business, standing her in good stead to take the reins as CEO.
What's more, she is also well positioned to take the company forward from a DEI perspective, having spearheaded the diversity programme, Drive.