Who is Anjali Sud, the new CEO of Tubi?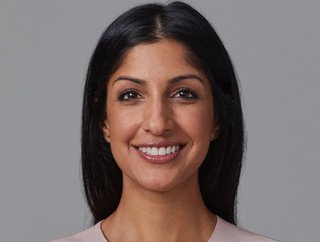 Anjali Sud is set to become the new CEO of Tubi
Sud, who joined Vimeo in 2014 and has served as the company's CEO for the past six years, is set to succeed Tubi founder Farhad Massoudi in September
Tubi, the most-watched free TV and movie streaming service in the US, will soon have a new CEO in the form of Anjali Sud. She will succeed founder Farhad Massoudi from September 1.
Sud, who has served as Chief Executive at Vimeo since July 2017, will report to Paul Cheesbrough, CEO of Tubi Media Group.
Tubi recently became the States' most popular free ad-supported streaming service. It has surpassed PlutoTV, Peacock and HBO Max in terms of total TV viewing minutes, and can boast 64 million monthly active users.
"Anjali is a highly accomplished executive in the technology and media industry with a passion and track record for strategic disruption and authentic leadership," said Cheesbrough.
"As Tubi continues to scale and solidify its momentum as the most watched free TV and movie streaming service in the US, she is the perfect candidate to lead Tubi into a new era of creativity, growth and market leadership."

Sud continues to climb leadership ladder
Sud grew up in Flint, Michigan, and later graduated from the University of Pennsylvania with a BSC in Finance and Management. She started her professional career at the now-defunct Sagent Advisors in 2005, working as an M&A Analyst.
The 39-year-old then took up a similar position at Time Warner before spending three years at Amazon.
In 2014, Sud joined Vimeo to become Director of Marketing and then Head of Global Marketing, helping the video-sharing platform to dramatically grow its pool of users.
Having also impressed during a short stint as General Manager, she was promoted to Chief Executive in mid-2017.
Under Sud's leadership, Vimeo has established itself as the home for video creators and professionals worldwide, building a thriving community of more than 300 million users while generating scaled revenue growth and significant cash flow.
With her departure for Tubi confirmed, Sud will be replaced on an interim basis by board member Adam Gross.
"We are witnessing a seismic shift in where and how content will be consumed, and I believe Tubi can become the destination for the next generation of audiences," added Sud.
"The future of streaming TV is free and I am excited to join the Tubi team to help shape the next wave of entertainment, giving all people access to all the world's stories.
"Tubi is doing things differently in a space that is being imminently disrupted, and that is my kind of opportunity."
Over the years, Sud has received numerous accolades for her leadership pedigree and potential. She has been included in lists including Fortune's 40 Under 40 and The Hollywood Reporter's Next Gen Under 35.
A designated Young Global Leader of the World Economic Forum, Sud now lives in New York City with her husband and two sons.