Electric vehicle stakeholders partnering to tackle barriers
By David Mitchell, managing director at digital design and engineering consultancy Futurice UK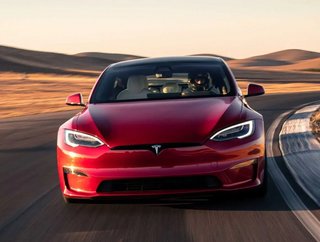 Electric vehicle manufacturers and infrastructure providers are partnering to help tackle the barrier of range anxiety and boost sustainability
Europe's EV landscape is abuzz with energy right now. Norway and the Netherlands lead the continent with EV readiness and top the list for record EV sales, together with Sweden and Iceland. There is also rapid progress in France, Germany and the UK.
Yet conversations I've had with e mobility leaders all point to the aftershocks of COVID-19, including global supply chain issues, which continue to be felt across the EV landscape. With thousands of businesses being thrown into survival mode, these issues have shaped a growing market imbalance.
Global EV sales jumped by 80% in 2021 (Europe's plug-in vehicle share saw a 29% leap in December alone), but the pandemic upset means that a significant gap remains between this huge demand and what Europe can deliver in terms of EV infrastructure. This summer – the first time many people have travelled long-distance since 2019 – will be a vital test of whether the region's 200,000+ EV charging stations can withstand mass-scale usage. Lots of EVs on the road without the ability to charge in a convenient way will be a very poor outcome that could discourage non EV drivers from making the switch and massively stall the transition to an EV future.
To help bridge the gap, key players across public, private and financial sectors need to come together to fund, finance and implement solutions without delay. This involves the private sector dovetailing with government efforts, such as Flanders' aim of 30,000 more charging points by 2025 or Poland's subsidies for zero-emission vehicles.
The signs are promising. An intriguing new genre of EV partnerships is already seeing established, and startup players work together to accelerate Europe's EV infrastructure and overcome consumer anxiety. Their approach is to tackle challenges, such as charging capacity or lack of interoperability, in a way that fits seamlessly with people's day-to-day lives. Here's how:
1 - Mapping a route out of charger anxiety
Last year, a study from Ionity found that 50% of non-EV drivers associate driving an electric vehicle with hunting for charging stations, and 45% said they had concerns that EV charging is too time-consuming. Similarly, breakdown service The AA discovered that 99% of drivers are more concerned than they need to be about EV range.
Volkswagen is one brand seeking to address consumers' charge anxieties. As well as the Wolfsburg-based production of its Project Trinity EV, set to deliver charging times that are "as fast as refuelling", VW subsidiary Elli has also partnered with smart charging service ev.energy to unveil an intelligent electricity tariff. The Volkswagen Naturstrom Connect, launched in Germany last August, allows electric vehicle charging to dynamically respond to carbon intensity on the grid, with a points-based savings system linked to lowered electricity bills.
2 - All hail unified payment systems
Munich-based charger network Ionity echoes this kind of scalable ecosystem. A joint venture between BMW, Ford, Hyundai, Mercedes-Benz and VW, Ionity is rolling out high-powered ultra-rapid charging stations across European highways in 24 countries. Its recent Plug & Charge open charging network, a European first, is a great example of the power of partnerships.
Drivers of EVs, including the Porsche Taycan, Ford Mach-E and Mercedes EQS, can have billing automated the minute the charging cable is plugged into their vehicle without paying at the station. This move is a masterclass in how a customer-focused solution – i.e. quick, convenient and secure EV charging – can triumph in a complex system. It was driven by high-level collaboration: everyone involved had to agree on standardised processes and interfaces to make it work.
Similarly, Octopus Energy's "one-tap access" Electric Juice Network provides a unified payment system across different operators (including Ionity and charging app Osprey) at more than 200,000 charging points in the UK and Europe.
3 - Firing up fleet mobility
Electrification of fleets is another major target for EV transition, involving issues such as the higher upfront cost of EVs, the limited models available, and the headache of mass-scale charging.
Since 2019, Europe's EV numbers have multiplied faster than elsewhere, in a growth curve many attribute to government-backed stimulus measures. Europe's businesses are not far behind. Last month, fleet members of the Climate Group's global initiative EV100 (including over 50 EU-headquartered companies) committed to adopting 5.5 million EVs by 2030 and have installed 20,000 charging points across 3,100 locations. The initiative, backed by AstraZeneca, EDF Group and HP, shows precisely the scale of cooperation needed if EVs are to become more available and affordable.
LEVC is another name to watch. The manufacturer is not only revolutionising the London taxi cab; it's also expanding its electric van and taxi footprint by targeting fleet customers in Europe, with new dealerships in Sweden, along with a Belgian expansion announced this month. The brand has also teamed up with Geotab to create a telematics system that will help businesses optimise their fleets, using real-time EV reporting tools to help boost productivity and cost savings.
Equally, Volta Trucks, launched in 2019, is fast making its mark on Europe's EV fleet landscape. Conceived in Sweden, the Volta Zero secured its largest partnership last November, with DB Schenker's announcement of 1,470 new vehicles.
4 - Fast-track production, smarter grids
These fleet initiatives are matched by collaborations elsewhere in the industry. For example, Italian EV battery startup Italvolt recently joined forces with Swiss charging pioneers ABB to build one of the biggest gigafactories in Europe for producing and storing EV lithium-ion batteries. Together, the two brands will explore how to "fast-track" battery manufacturing with solutions that are more powerful, efficient, cost-effective and easier to recycle.
Meanwhile, Octopus Energy is making inroads with vehicle-to-grid technology – the next frontier of the EV revolution – with a new deal it signed with Elia Group at COP26 in November. The plan will allow the two companies to blend their state-of-the-art technologies to build a smart green energy grid spanning Germany and Belgium. The project will enable consumers to use their electric vehicles and heat pumps for grid balancing, creating more affordable and balanced renewable energy supplies.
These projects are merely the tip of the iceberg. Teamwork across the private and public sector is key if the market is to overcome the supply-and-demand void caused by Covid – and rise above a series of setbacks that most businesses are only starting to recover from.
With this summer's uptick in European travel looming, smart partnerships will need to be laser-focused on fixing consumer EV pain points, with a massive upscale in collaborative infrastructure. Europe can easily double down on its position as a global EV leader, but a lack of joined-up thinking is putting this advantage at risk.
Education is important, too. Businesses and consumers alike need to be aware of the huge endeavour that lies ahead to make e-mobility an everyday reality – and meet ambitious zero-emission targets in the process. This, in turn, will give space for the EV industry to manoeuvre and cooperate on a bold new standard of ideas.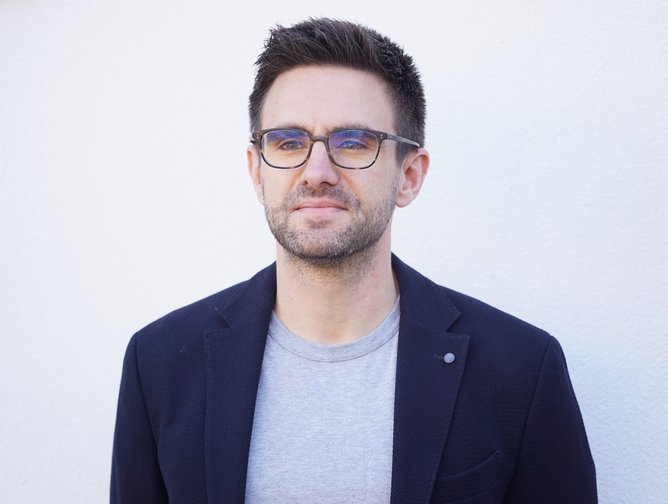 David Mitchell, managing director at digital design and engineering consultancy Futurice UK