Women in technology leadership: How they can rise to the top
By Marne Martin, Chief Strategy Officer and President at IFS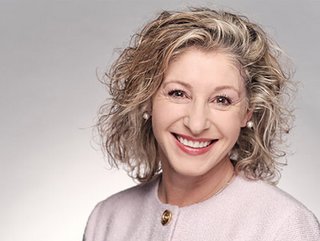 Marne Martin, Chief Strategy Officer and President at IFS
Marne Martin, Chief Strategy Officer and President at IFS, explains what can be done to ensure women reach the top of technology companies – and stay there
A growing proportion of the technology workforce today is made up of women.
In fact, estimates from Deloitte indicate that women's share in the overall global tech workforce has increased 6.9% from 2019 to 2022, while their share in technical roles has grown by 11.7%. Whilst on the surface this seems like a step in the right direction to shrink the gender gap, it is still significantly more difficult for women in technology to get to the top and stay there.
According to McKinsey and Company, the gender gap for women in technical roles remains pronounced, with only 52 women being promoted to manager for every 100 men. With more academic proof that diverse teams perform better and innovate faster, organisations still have much more work to do to make cultural changes and retain skilled women in leadership positions.
The source of the problem is schooling
The issue with the under-representation of women in technology roles starts during early development, particularly at their education stage.
Although girls tend to do as well, or better, than boys at science and maths in standardised tests, women are significantly less likely to enrol in many of the science, technology, engineering, and mathematics (STEM) fields, with the exception of life sciences. Part of the problem lies in the inherent perceptions and stereotypes that some jobs – like those in STEM fields - are supposedly better suited to men than women. There is certainly a greater need for a concerted push in schools to break down these stereotypes and build programmes specifically targeted at developing women's IT skills and injecting them with passion to pursue technical careers.
The government can play its part here by encouraging schools to start championing girls from an early age to dream big, and provide them with the necessary education and sufficient resources that don't limit their aspirations and choices. By authorities and schools working in collaboration with each other, more can be done to break down the negative stereotypes and unconscious bias, and change the narrative that continues to characterise technology subjects as more relevant to males.
Monitoring and funding matters
Separate to what governments may be able to offer to improve gender diversity, there are also crucial actions that technology businesses themselves should be taking responsibility for. That starts with recruitment, of course.
Candidates need to understand exactly what level of flexibility the business they have applied to join supports, including maternity policies, and flexibilities around hybrid working. The truth is, if technology organisations don't want to deter women, they must move away from rigid job descriptions that talk about 37.5 hour, five-day working weeks. Instead, they need to showcase their inclusivity and diversity programmes.
However, the lack of proactive support for women interested in pursuing technology careers continues even after they have secured jobs in technology companies, or other technical roles. Therefore, there is an urgent need for mentoring schemes to be put in place to encourage women to be ambitious and push forward into leadership positions. These schemes also need to be mirrored by a drive for diversity in the world of investment. Unfortunately, too many female CEOs still struggle to get funding from venture capital (VC) firms in a world that remains dominated by men. Just 2.3% of VC funding went to female-led start-ups in 2020, which has fallen to 1.7% in 2022. In a supposedly exciting time to be a female entrepreneur, the investment challenges can hinder the willingness and aspirations for growth.
Looking positively forward
There are some grounds for optimism, though, as the proportion of women in senior, technology-focused roles is on the rise. So far into 2023, women hold nearly 27% of technology jobs, however, higher-up positions still have a much lower representation of women in comparison to entry-level roles. Whilst progress is slow, the prevailing culture is indeed beginning to change. As Deloitte highlights in recent research: "Many large tech companies have made public commitments to improving gender diversity, including increasing women in their technical and leadership ranks."
It's exactly these public commitments that we need to be seeing more of, and ensure we hold companies accountable if they're steering away from their goals. The emergence of groups like Society of Women Engineers (SWE), Girls Who Code, WomenTech Network, and Women in Technology International has also been supporting the wider cultural change, as they aim to increase representation for women in the technology world. As the proportion of women leaders in tech ramps up further in the future, we are likely to see more groups advancing their cause, both formal and informal.
For now, we need to acknowledge there is still much more to do. However, with an increasingly supportive culture in place, changes in both education and in the workplace, and government's support, the future can look even brighter for women in technology leadership roles – both when it comes to getting to the top, and feeling well-supported to stay there and inspire wider industry changes.
Marne Martin is Chief Strategy Officer and President at IFS