Top 10 fastest-growing jobs in the world according to WEF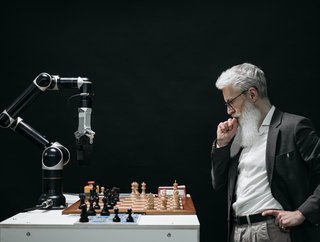 AI and machine learning specialists is the fastest-growing job in the world, according to the World Economic Forum
Business Chief takes a look at the world's top 10 fastest-growing jobs, according to the World Economic Forum's newly-published Future of Jobs 2023 report
The world of work is changing rapidly thanks to digital innovation, increased automation and the integration of artificial intelligence.
What's more, the ever-growing importance of sustainability means businesses are having to bear in mind the good of the planet when making almost every decision.
The newly-published Future of Jobs 2023 report from the World Economic Forum (WEF) certainly backs this up, revealing that the fastest-growing roles relative to their current size are almost all driven by technology, digitalisation and sustainability.
Here, Business Chief takes a look at the world's top 10 fastest-growing jobs, according to the WEF's extensive research.
1. AI and machine learning specialists
It's almost impossible to escape the conversation surrounding AI, machine learning and their integration into the workplace, especially given the growing awareness of tools like ChatGPT over recent months.
If they haven't already, companies across the globe are beginning to recognise an increasing need to recruit experts in this field, helping them to stay ahead of the curve and maintain efficiency in their operations.
In their report, researchers from the WEF add that demand for AI and machine learning specialists is expected to grow by 40%, or one million jobs, as use of this variety of technology continues to drive industry transformation.
2. Sustainability specialists
Businesses have a duty to not just be seen as running in a sustainable fashion, but to actually take action.
The trend, therefore, is to recruit sustainability specialists with extensive knowledge in areas such as renewable energy and climate change mitigation. This falls in line with business leaders' expectations for the green transition and climate-mitigation investments to drive job growth.
Specific job roles expected to become more commonplace include renewable energy engineers and solar energy installation engineers.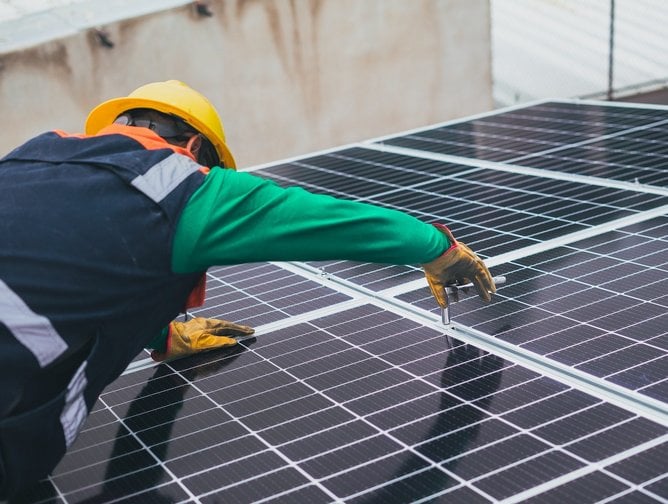 There is growing demand for those working in sustainability such as solar installation engineers
3. Business intelligence analysts
The WEF said there was expected to be a 30-35% increase in demand for roles including business intelligence analysts, big data specialists, database and network professionals, data engineers and data analysts and scientists (see no. 6).
It almost goes without saying that the key drivers of this are significant advances and growth in the adoption of frontier technologies which rely on big data.
This expectation of growth is common across many countries, but particularly China (45%). Industries expecting high growth in these roles include financial services (31%), retail and wholesale of consumer goods (37%), and supply chain and transportation (42%).
4. Information security analysts
At the heart of an information security analyst's job is to protect their company from cyber threats, ensuring sensitive data does not end up in the wrong hands.
All manner of organisations across different sectors have fallen victim to damaging and expensive cyber attacks – of which there was a 38% rise in 2022, according to Check Point.
The solution? Employ dedicated teams whose job it is to design and implement strong measures, while also keeping track of the very latest developments in the cybersecurity sphere.
5. Fintech engineers
The world's financial institutions are rapidly adopting new technologies and undergoing a groundbreaking digital transformation, the likes of which has never been seen before.
Fintech engineers have the difficult task of testing and implementing new products, while also following strict regulations and protecting customers' sensitive data.
In addition to staying on top of technological trends, any successful fintech engineer should look to learn as much as possible about the financial institutions with whom they are working.

6. Data analysts and scientists
Data analysts and scientists are becoming more and more valuable to companies by the day.
There has, in recent years, been significant progress made in the way data is harvested for the purposes of business intelligence and decision-making, although the workforce is struggling to keep up and the skills gap remains relatively wide.
Big-name companies made dramatic strides forward with regards to data and analytics during the pandemic and are continuing to invest heavily as they look to "drive value".
7. Robotics engineers
The growth in demand for robotics engineers is driven by automation, especially in aerospace, manufacturing and medicine.
According to Sokanu's Career Explorer, the job market for robotics engineers in the US is expected to have grown by 6.4% between 2016 and 2026. Unsurprisingly, it reports that the state of California, the nation's tech capital, employs the most.
Despite generally offering a healthy salary, there is again a shortfall in the number of people choosing this career path.
8. Electrotechnology engineers
Demand is high across the world for almost all engineering jobs, and electrotechnology is no different.
Primarily, an electrotech engineer will design and direct the operation of electronic, electrical and telecommunication systems, while also maintaining and repairing them when required. They must also monitor their performance and safety standards.
A career in electrotechnology engineering could involve working in a wide range of industries such as mining, manufacturing and information technology.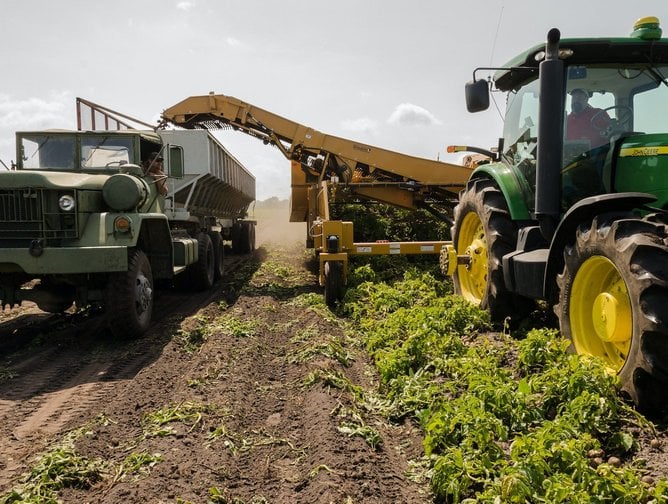 Becoming an agricultural equipment operator is a fast-growing career
9. Agricultural equipment operators
An entry on the list that may initially seem surprising, but scratch beneath the surface and the rapid growth of agricultural equipment operators makes perfect sense.
A rising global population evidently means increasing demand for food and, therefore, a growing need to boost agricultural productivity.
While farm equipment manufacturers are continuously developing new technologies to increase efficiency and reduce labour costs, the need for workers to operate sometimes-complex machinery is on the rise.
10. Digital transformation specialists
Clearly, digital transformation is one of the biggest buzz-phrases in business at the moment, and with good reason.
Companies are having to evolve at a faster pace than ever before, sometimes changing practices that have been part of their genetic make-up for decades.
Having specialist individuals or teams in place to oversee this process can only ease the transition and is already becoming far more common across various industries.