Finance leaders recognising importance of sustainable growth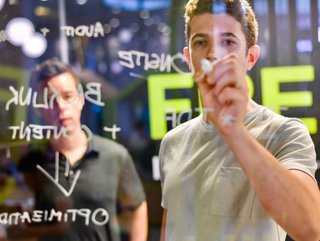 Finance leaders are increasingly prioritising sustainable growth
Almost eight in 10 leaders said sustainable growth had become more important than achieving growth at all costs given the current economic climate
A significant majority of global finance leaders in high-growth businesses are prioritising sustainable growth to offset inflation and economic uncertainty, according to new research from Tipalti.
Almost eight in 10 leaders (78%) said sustainable growth had become more important than achieving growth at all costs given the current economic climate.
With interest rates reaching their highest level in 15 years, driving up expenses and supplier costs, finance leaders are also recognising that automation is a key factor in supporting sustainable growth plans. However, a lack of automation continues to swallow finance teams' hours, with 36% of their time still being spent on manual processes rather than tasks that aid strategic initiatives.
Just over half of businesses stated they were intent on maintaining growth plans established prior to the economic downturn, while 45% were focused on more sustainable growth.
Fintech unicorn Tipalti commissioned Insight Avenue to interview 500 finance leaders in fast-growth businesses across the US, UK and Benelux region.
Rob Israch, President of Tipalti, said: "Two years ago, 'growth-at-any-cost' was considered successful and the reason why valuations skyrocketed, making it easier than ever to grow a start-up.
"Falling from their pandemic peak, the collapse of Silicon Valley Bank followed by other regional banks sent shockwaves throughout the finance sector, impacting liquidity in the tech space, meaning many are now faced with a very different reality."
Firms planning for growth beyond downturn
Tipalti's survey and interview findings revealed more than three-quarters (78%) of finance leaders agree their accounts payable (AP) function can play a key role in offsetting higher costs related to inflation.
Businesses are now beginning to plan for growth beyond the economic downturn and believe visibility over finances is hugely valuable. On average, 77% of firms said they needed to stop being reactive and begin planning beyond an economic downturn.
In fact, 79% say AP automation can enable them to plan beyond the current slump and support growth objectives by freeing up time for strategic activity (83%), enabling timely supplier invoice payments (84%) and allowing less friction and complexity to ease business expansion (80%).
"Sustainable growth needs to be strategic and measured," continued Israch. "Successful businesses will be focusing on their core proposition and doubling down on the business segments with the best productivity and economics – essentially those that provide the best ROI and attractive payback for sustainable growth.
"To be future fit, businesses must ensure their finance team is agile and equipped with the tools – such as automation – to withstand change."