People News: Expedia, Lumen, Shopify, Home Depot, Fannie Mae
Julie Whalen
Expedia, Williams-Sonoma and Shopify all welcome new finance chiefs in our weekly round-up of the latest executive moves across North America
Julie Whalen joins Expedia Group as finance chief
Finance executive Julie Whalen joins Expedia Group as CFO, where she leads the online travel giant's global finance organisation and financial activities, including accounting, corporate development, financial reporting and analysis, internal audit, investor relations, real estate, tax, and treasury.
Julie comes to Expedia with more than two decades of finance experience and a proven track record of driving financial success in a global retail environment across multiple brands and channels. She most recently served as CFO of Williams-Sonoma, where she progressed through positions of increasing responsibility since joining in 2001, including 10 years as CFO.
Having served as a member of Expedia Group's board and audit committee since 2020, Julie also brings a strong understanding of the Group's finance and operations.
Described by Expedia Group's CEO Peter Kern as a "highly respected financial executive with years of success as an operating leader", Julie is tasked with helping deliver on the company's growth strategies to maximise shareholder value.
Former Microsoft exec Kate Johnson appointed Lumen CEO
Former Microsoft executive Kate Johnson has been appointed CEO of Lumen Technologies and will relocate to Denver to join the telecoms company in November. This appointment follows Lumen's recent push to transform itself from a telecom company to a technology company.
Kate joins Lumen from Microsoft where she has served as President of Microsoft US for the last four years, where she oversaw growth of Microsoft's solutions, services, and support revenues across both public and private sectors in the US. She led a 10,000-strong field team and was accountable for a US$45bn P&L. Prior to this, she worked as EVP and Corporate Officer at GE and spent six years at Oracle, where she was SVP. Early in her career, she was a senior manager at Deloitte Consulting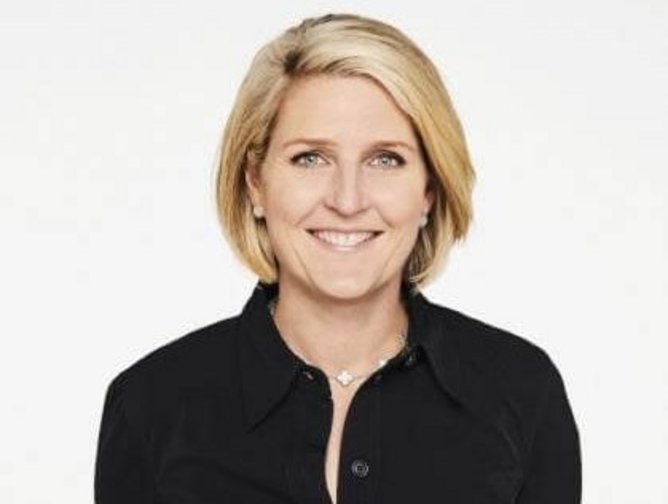 Molly Battin
Molly Battin named CMO of The Home Depot
Marketing veteran Molly Battin is set join The Home Depot as SVP and Chief Marketing Officer in October. She will join the hardware retailer from Delta Air Lines, where she served as SVP, Global Brand Marketing for three years, responsible for all aspects of the airline's global brand strategy and marketing execution.
Molly has spent nearly two decades working in marketing roles, beginning at Coca-Cola, serving as VP Marketing at CNN, and in various roles at Turner. She also worked at WarnerMedia, where she led the global corporate marketing team and launched a new brand communication and brand identity centered on creating meaningful human connections via the power of storytelling. Here, she earned multiple industry honours, including a Cannes Lion Award and the Gold Effie for Advertising Effectiveness. She has an MBA from Kellogg.
Jeff Hoffmeister appointed CFO at Shopify
Morgan Stanley veteran Jeff Hoffmeister has joined Shopify as finance chief, as the current CFO Amy Shapero steps down. This comes just two months after the Canadian ecommerce giant said it was slashing its workforce by 10%.
Jeff joins from Morgan Stanley where he spent more than two decades in its Technology Investment Banking group. The seasoned investment banker is experienced in M&A, IPOS and a range of equity and debt financing. Prior to joining Morgan Stanley, he was an audit manager at PwC. He has an MBA from Darden School of Business.
The addition of Jeff to the leadership team will "continue to strengthen our ability to deliver value for our merchants, partners and investors," CEO Tobias Lutke said.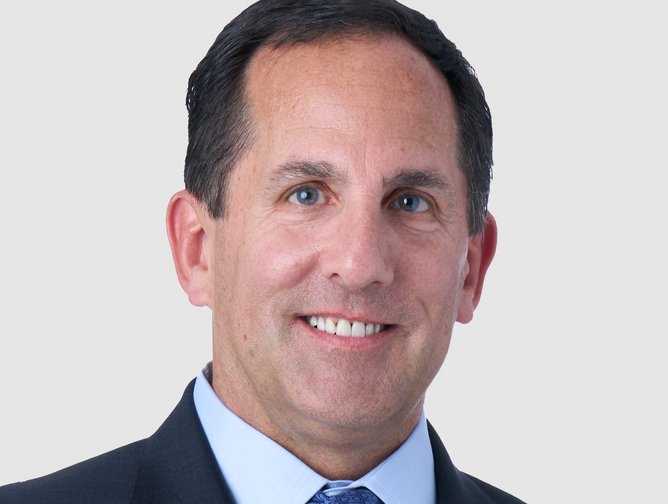 Anthony Moon
Anthony Moon appointed new Chief Risk Officer of Fannie Mae
Seasoned finance executive Anthony Moon has been named Chief Risk Officer at Fannie Mae, where he is responsible for the national mortgage association's enterprise risk management, which oversees the company's governance and strategy for global risk management.
With nearly 30 years of deep experience in market, credit, operational and compliance risk, Anthony joins from Morgan Stanley, where has been leading risk management for the wealth management and private bank division. He previously held risk and operations leadership positions at GE Capital, Bank of Tokyo Mitsubishi, and Bankers Trust. He holds an MBA from Columbia University.
Williams-Sonoma veteran Jeff Howie becomes CFO
Jeff Howie, a 20-year veteran of Williams-Sonoma has been promoted to the top finance job, as the world's largest digital-first design-led home retailer aims to exceed its goal of US$10bn.
During his two-decade-long tenure with the retailer, Jeff has held key executive leadership roles for Williams-Sonoma, and the Pottery Barn brands, most recently serving as Williams-Sonoma's Chief Administrative Officer overseeing finance, inventory, and outlets across the Pottery Barn brands, as well as real estate, store development, and corporate facilities.
Jeff has been instrumental in "orchestrating the success of several of our key business initiatives over the years", says CEO Laura Alber, adding that his financial acumen, institutional knowledge, operational expertise, and foundational contributions to the company's growth initiatives make him "uniquely qualified to become WSI's next CFO."