Women investors shake up VC as funds for female founders lag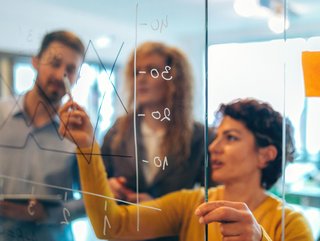 As funding for female-led startups lags, a growing pool of women investors are shaking up VC with Create & Cultivate's Jaclyn Johnson the latest to launch
'Behind every great woman, are great women', is a quote self-funded serial entrepreneur Jaclyn Johnson has splashed across the website of her successful startup Create & Cultivate, an online content and event series.
And it's a quote Jaclyn lives by. Believing the answer to generating more female-led startups is to have more female-led VC firms, Jaclyn has put her money where her mouth is and unveiled a fund for female-led firms, according to Forbes.
Described as a venture capital firm and brand incubator, New Money Ventures is the latest innovation from Jaclyn, a self-described multi-hyphenate, who is serial entrepreneur, angel investor, bestselling author, and host of podcast WorkParty where she interviews female founders.
Having built various companies from the bottom up over the last decade and with two exits under her belt, the Forbes Under 30 list alum understands the challenges that entrepreneurial women face and believes that the lack of funding for startups is directly linked to the lack of women leading or co-leading VC firms.
Female founders secure just 2% of VC, but women make better entrepreneurs
Funding for female-led startups is certainly lacking. Female founders secured just 2% of venture capital in the US. in 2021, the smallest share since 2016 and a sign that efforts to diversify the famously male-dominated industry are struggling. It was the second year in a row that women's percentage of VC funding shrank, according to a report by research firm PitchBook.
And yet evidence suggests that women make better entrepreneurs. Companies with at least one female founder perform 63% than those with all-male founder teams, according to data from VC firm First Round Capital in 2015. While more recent studies (BCG, 2018) show that for every dollar invested, businesses founded by women generate revenue almost two times higher than those founded by men – making them a safer bet.
"Female-led businesses represent a massive opportunity," says Jesse Draper, founder of LA-based VC firm Halogen Ventures, which prioritises female-led startups. "With women making 80% of household purchasing decisions, we are betting on early-stage female founded companies with billion-dollar potential."
Jesse and Jaclyn are among a growing pool of female angel investors and general partners who are actively looking to support female founders and help to catapult women-led startups to success.
At the end of 2019, 12% of general partners at VC firms were women and there were 740 female angel investors, according to PitchBook. Today, women make up 15% of general partners at VC firms, and there are now about 1,000 female angel investors.
We highlight some of the latest and leading investors and VCs actively looking for female-led startups in the US.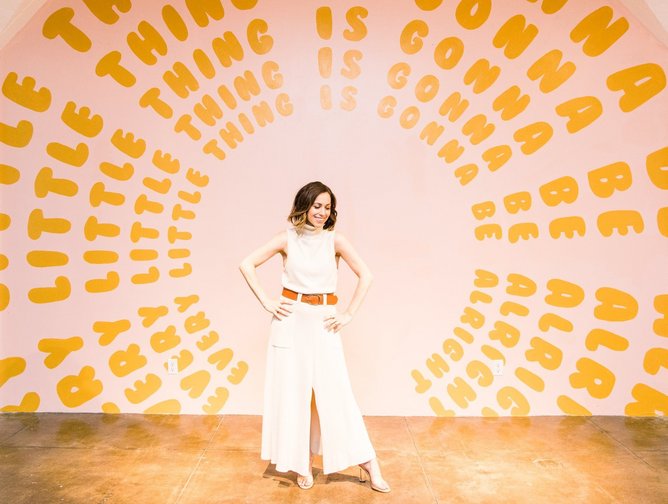 New Money Ventures (NMV)
Launched in March 2022 by serial entrepreneur and founder/CEO of Create & Cultivate, Jaclyn Johnson, New Money Ventures is a venture capital firm and brand incubator that prioritises women-led or women-founded organisations to ensure "we are empowering the next generation of women leaders with not only expertise but capital", states the firm. It also looks for companies or founders either experiencing high growth or with an idea poised for high growth – pre-launch, early stage and high growth consumer businesses built to disrupt.
Positioning itself as 'money meets mentorship', as well as offering investment, NMV also offers help in building startups – its brand studio provides early-stage entrepreneurs with expertise and an opportunity to be part of a wide network that can deliver advice and help. According to Forbes, NMV is launching with three brands in its portfolio – Frame Fitness, The Museum of Earth and Deux – all brands disrupting their industries.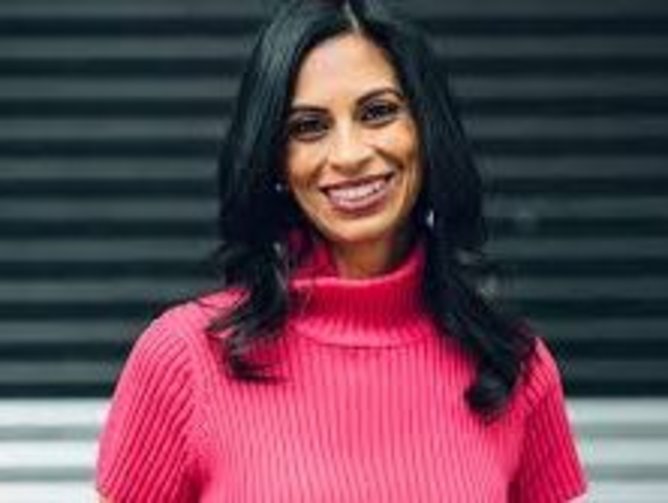 Female Founders Fund (FFF)
Founded in New York by Anu Duggal in 2014, Female Founders Fund (FFF) is a seed-stage venture fund that invests exclusively in female-founded startups – category-defining businesses with a focus on fintech, healthcare, consumer and B2B. Anu has led FFF in three funds with the latest in July 2021 closing funding for US$57m, backed by Goldman Sachs, Twitter and Melinda Gates. Anu has been honoured in Fortune's '40 Under 40' list and Crain's 'Notable Women in Tech' list. FFF boasts an expensive network of experienced leaders, including Elizabeth Cutler, co-founder of SoulCycle and Chien Huang, Co-founder of Boxed, who provide mentorship and advice across marketing, growth, operations, fundraising, M&A.
Since its inception, FFF has invested in more than 50 of the fastest-growing female-led companies in the US including category leaders like Zola, ELOQUII, Billie, Co-Star, Peanut, Real, BentoBox, Tala, Maven Clinic and WinkyLux. It is now the largest fund of seed capital focused on female entrepreneurs.
Women's Venture Capital Fund
Galvanised by data that suggest less than 5% of VC went to leadership teams that included women, Harvard Business School peers Edith Dorsen and Monica Dodi founded Women's Venture Capital Fund in 2011 in Portland, Oregon. The VC makes investments in early-stage revenue-generating and capital-efficient companies led by executive teams that include both women and men. They prefer those startups located on the West Coast and focus on the high-growth sectors where women are key leaders and consumers, including enterprise SaaS, consumer internet and tech. The VC has led two funds, the first in 2013 and the second fund in 2017.
Women's Venture Capital Fund has made 26 investments and has a portfolio of 12 companies, including edtech Newsela, camping online platform The Dyrt, and climatetech platform Aclima. The fund has had several exits, among them online interior design service Decorist and educator resource platform EdSurge.

BBG Ventures
Launched in 2014 by two female founders Susan Lyne and Nisha Dua, BBG Ventures (Built By Girls Ventures) is "propelling a new wave of founders toward transformational change". BBG Ventures invests in startups with at least one female founder. "We look for companies that drive systems change, build 10X better consumer solutions, or address new buying behaviours across some of the biggest categories of consumer spending that are ripe for reinvention," says BBG. They focus on early-stage funds across consumer internet and consumer tech, marketplaces, commerce, media and consumer product sectors in the areas of health and wellbeing, future of education and work and climate, and typically invest between US$100,000 and US$250,000. BBG has closed three funds to date, the last one in 2021 raising funding of US$50m.
BBG has made more than 100 investments to date, and among its portfolio companies, nearly 68% have non-white founders. Wedding marketplace Zola, mental healthcare solution Spring Health, Modsy, the 3D tech platform for home design; and Mented, the leading cosmetics brand for women of colour.
January Ventures
Founded in 2018 by operator turned investor Jennifer Keiser Neundorfer and tech entrepreneur Maren Thomas Bannon, January Ventures (formerly Jane VC) – headquartered in Boston, US, but with an office in London, UK – is an early-stage venture fund investing in female-led startups focused on forward-thinking tech. They invest in both pre-seed and seed stage startups with a hyper-focus on highly scalable software businesses building solutions for the future of work and health. The firm backs founders based on their "tenacity and ambition", not their "pedigrees or who they know", say the firm, whose vision is an equal opportunity tech ecosystem.
January Ventures has 47 startups in its portfolio, among them fintech Tierra, hormone health platform Aavia, accounting and financial software Boost, STEM coaching platform Edlyft, women in tech hiring platform Elpha, mental health platform Mood, and mobile payments app Valora, among many others.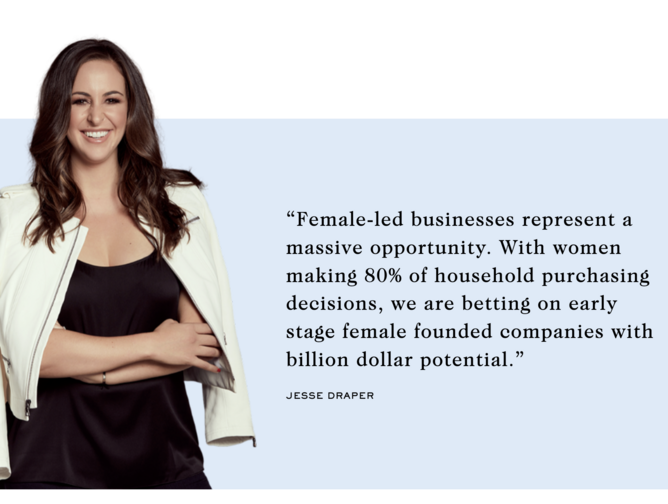 Halogen Ventures
Located in LA, Halogen Ventures was founded in 2015 by Jesse Draper, a 4th generation venture capitalist and former host of The Valley Girl Show, after recognising startups with women founders were a highly undervalued investment opportunity. Halogen is an early-stage VC firm that invests in consumer technology companies led by women. To date, it has closed two funds, the latest at US$21m in February 2021. "We are investing in consumer technologies to make lives easier from improving the way we shop, educate, work from home to companies solving childcare and government inefficiencies, says Jesse.
Since its inception in 2015, Halogen has invested in more than 60 female-founded companies, with 10 exits under its portfolio including Squad App (acquired by Twitter), ThisisL (acquired by P&G) and Eloquii (acquired by Walmart). Other startups in its portfolio include travel vendor software Peek, natural skincare brand Freedom, investment platform Ellevest, SaaS platform Prive, online plant nursery The Sill, and at-home wellness tracker Vivoo.