Perk-cession alert: why cutting benefits is bad for business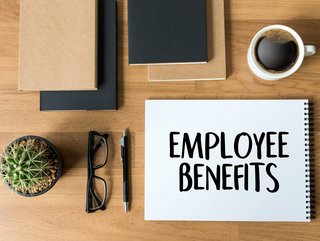 Scaling back on employee perks can impact morale and productivity
As firms slash employee perks to cut costs, we talk to ZayZoon President Tate Hackert about why benefits matter, what workers want, and which perks to keep
When it comes to work perks, Google has long been 'top dog'.
From free food and fitness sessions to on-site massage therapists and bring your pets to work allowance, the Silicon Valley-based company is famed for its dizzying array of employee benefits – designed to "create the happiest, most productive workplace in the world".
But now Google is rolling back its five-star fringe benefits – as it looks to cut costs.
According to a memo sent last month to employees, Google is cutting back on free snacks, laundry services and company lunches, as well as reducing its fitness classes and stopping spend on personal equipment like laptops.
This stripping back of employee extras follows Google's earlier announcement that it was laying off 12,000 workers and comes amid a wave of company benefit cutbacks.
Among recent cost-cutting moves, Salesforce has scaled back on wellness retreats and on-site baristas, Meta has reduced its free food budget, Twitter has slashed its fertility benefit by 50%, Goldman Sachs has cancelled free breakfasts, and Twilo has removed its month-long sabbatical.
And recent data backs this up with almost half (47%) of companies trimming overall employee benefits, scaling back on everything from home office stipends to commuter benefits, in 2023.
Enter the 'perk-cession', this year's trend of employers rolling back on workplace perks slash amid economic uncertainty.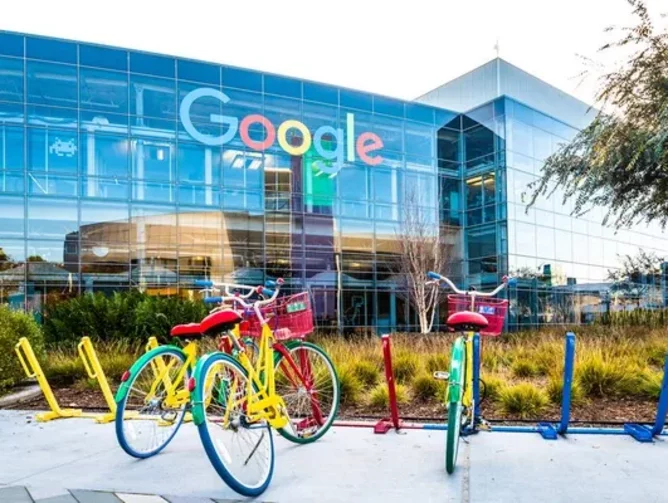 Google is cutting back on free snacks, laundry services and company lunches, among other employee benefits
Welcome to the perk-cession in the age of efficiency
"This year is all about efficiency, as companies meticulously scrutinise every opportunity to save costs and increase productivity, no matter how insignificant," Tate Hackert, President of socially responsible fintech ZayZoon, tells Business Chief.
Tate explains how during the recent Great Resignation, which he pinpoints between early 2021 and early 2022, companies splurged on "lavish perks to entice and retain talent".
The period saw an extreme run up of company valuations and spend from consumers, with large tech companies hiring by the hundreds of thousands.
As such, a fight for talent ensued, and "perks that Silicon Valley 'tech' had become known for seemed to grow even more and companies from all geographies were forced to compete".
Employers spared no expense, offering benefits like dry cleaning, generous home office allowances, and special accommodations made for a work-from-anywhere world.
However, despite employee empowerment in the workplace, power dynamics between employers and workers are shifting and once generous perks are being stripped back.
While losing a weekly massage, or no longer having access to free fruit may seem insignificant, especially compared to wages being slashed or jobs being axed, the end of fringe benefits effectively decreases overall compensation, and can have an impact on employee productivity.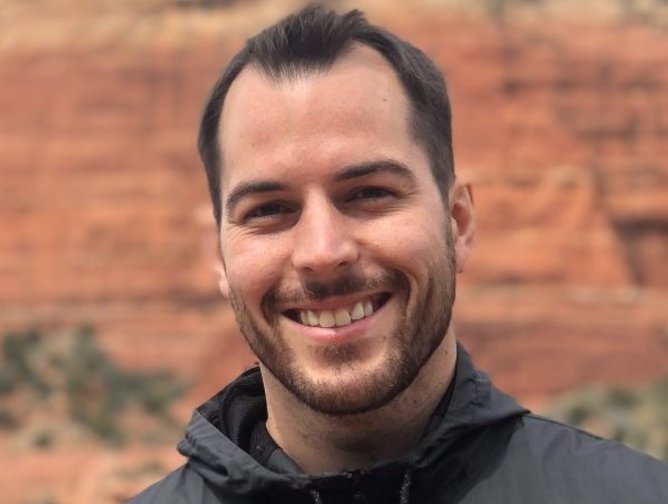 Tate Hackert, President of socially responsible fintech ZayZoon
Nixing benefits that employees count on feels like a pay cut
Perks like commuter benefits, adoption assistance, and health and fitness discounts save workers hundreds, even thousands of dollars, explains Tate, and by cutting perks to reduce expenses, organisations are essentially passing the brunt of the costs to employees and dramatically affecting their personal finances.
"In a material way, sometimes a perk cut can be a pay cut", and especially amid high inflation rates.
While investing in the wellbeing of an organisation's workforce is "always a win", helping a company remain competitive and keeping employee morale intact, Tate argues that it can be especially crucial in an economic downturn.
"Offering value-based perks certainly helps employees feel supported, but it's also a critical component in a productive and engaged workforce. With meaningful benefits that speak to an organisation's culture and core philosophies, employees feel valued as a part of a larger team and have access to the resources they need to manage financial, emotional, and professional stress."
This means more holistically healthy employees, and they are 74% more likely to be satisfied with their job and 53% more likely to be productive, according to MetLife research.
Tate points to mental health programmes, financial wellness programmes and family-friendly benefits as key benefits for employees in 2023.
And the stats back this up. While nearly one-third of workers say their mental health has declined over the past year, nearly three-quarters (70%) of Americans feel stressed about their finances.
Among benefits to offer, Tate highlights telehealth programmes, Employee Resource Groups (ERGs), and Employee Assistance programmes (EAPs) to address the important areas of mental health need, and financial literacy programmes, emergency savings accounts, and earned wage access to help employees alleviate financial struggles.
As for family-friendly benefits, which Tate says are some of the most valued by employees and consequently most expensive, employers who offer caregiving leave, childcare assistance, and pet insurance can "gain a real competitive edge in recruitment and retention".
Benefits package must meet the needs of employees
As well as helping with recruitment and retention, benefits can also be a key business and brand differentiator – which is why it's important to look at perks in the unique lens of your team needs and the vulture you stand for.
For example, if you stand by the core values of Mastery and Curiosity, perhaps an allowance for books, professional development or facilitation of learning events could make more sense than beer on tap at the office.
Tate advises HR leaders to "get curious" about what teams truly care about and focus on building a perk programme that promotes empowerment first.
"Just as ping-pong tables don't define culture, perks don't solely create a company culture, but they can help to reinforce its mission and values."
Even when cost-cutting, there are various true perks businesses can lean into:
Prioritise communication Open and transparent communication can foster a positive work environment and address employee concerns, even without lavish perks. Lean into all-hands, surveys and AMA events. Give your team a voice and a seat at the table.

Flexible work arrangements Offering flexible schedules or remote work options can enhance work-life balance and improve job satisfaction

Professional development opportunities Investing in employee skills and growth through training programs or mentorship can boost morale and engagement. As a business owner or leader, open up your network and personal schedule for mentorship opportunities either in a 1:1 or group setting.

Recognition and rewards Implementing a recognition program that acknowledges employee contributions can enhance motivation and satisfaction. Leveraging products like Lattice help bring recognition to the forefront, and small dollar gift cards can be a nice way to show that extra appreciation for an action well done.

Wellbeing initiatives Supporting wellness programs and mental health support can contribute to a positive workplace atmosphere. By focusing on these perks, employers can create a fulfilling work environment while effectively managing costs during periods of economic uncertainty or budget constraints.
Finally, Tate advises employers to not make the "reckless mistake" of adopting 'set it and forget it' attitude towards perks.
"Too many businesses offer what they perceive as valuable benefits without consulting employees, evaluating their ongoing engagement, and putting in place a robust communication plan to keep perks top-of-mind."
Instead, he urges employers to proactively engage with employees and "swiftly address" ineffective perks.
"Even if you don't' have the answers, be open with your team. Creating buy-in as an entire organisation might just be the biggest perk you didn't know you needed. Investing in perks without strong communication processes is where many employers fall short."